Chongqing News
The 4th China Vocational Education Innovation and Entrepreneurship Competition held in Chongqing
2020-11-19 10:01:21
CHONGQING (CQNEWS) -- The 4th China Vocational Education Innovation and Entrepreneurship National On-site Finals opened in Chongqing on November 17th, in which 119 projects started on-site competition.
It is reported that the number of projects participating in the online evaluation in this competition reached 308, and the number of participants, projects, and teams was the highest in history.
119 projects from across the country entered the finals of the competition, involving agriculture, forestry, animal husbandry, food-related industries, cultural creativity, mechanical energy, electronic information, biomedicine and other fields. Among them, Chongqing has a total of more than 100 vocational colleges and more than 600,000 vocational college students participating, in which 9 projects entered the finals of the national competition.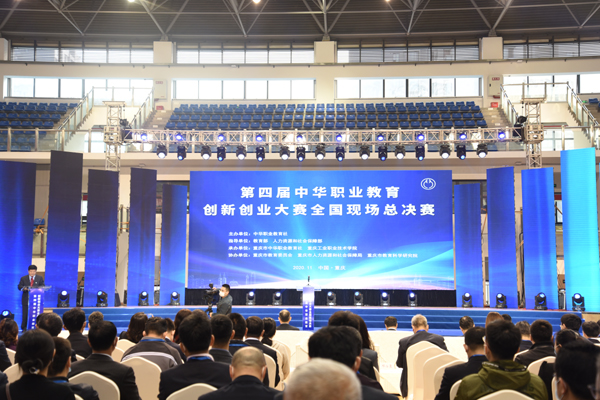 The organizing committee of the competition stated that a total of 161 contracted projects were incubated in this competition, involving more than 20 categories such as medicine, information, health, energy, finance, industry, education, and e-commerce. And the types of cooperation include co-construction of industrial colleges and co-construction of technology application and R&D center, co-construction of enterprise technology training center or talent training base, etc. (Translated by Zeng Chenxi, Fathom Language Limited)
Editor:Jiang Yiwei