Chongqing News
Illustration of poetry of Tang and Song Dynasties in sand painting
2021-09-09 10:39:04
CHONGQING (CQNEWS) -- On a sand painting table, a handful of coloured sand is kneaded by the children, sprinkling and turning, and the door to art opens quietly... This is sand painting.
In early 2021, Tang Jie, a fine art teacher at Chongqing Xiangshuwan Primary School, introduced sand painting into the class. By developing their imagination of poetry of Tang and Song Dynasties or music, the children can draw a story in their hearts and open up the hall of interest.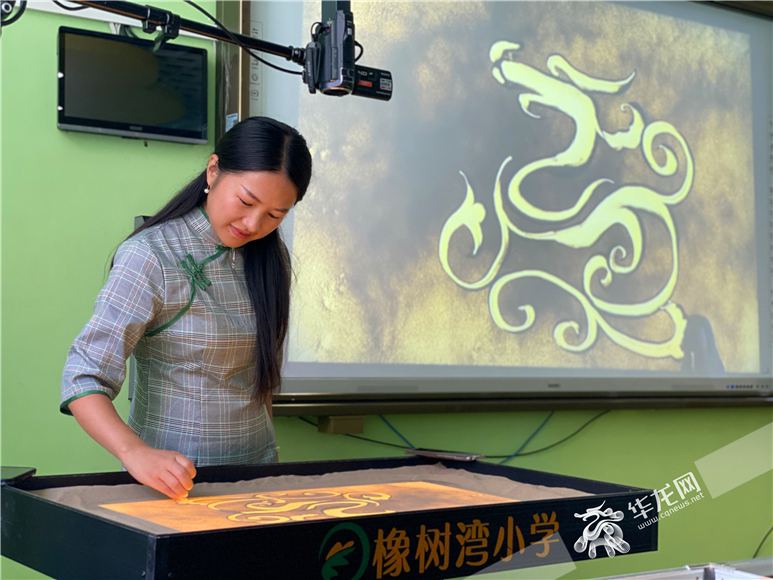 The logo of CQNEWS displayed in sand painting by Tang Jie on the site
The journey to sand painting: hundreds of sand sprinkles for the right one
In 2010, when Tang Jie was surfing the Internet, she came across a sand painting table and was inspired to give it a try.
However, there was no systematic sand painting course in China at that time, and only sporadic videos were available online for Tang Jie to learn on her own.
The videos were only vague footage. There were no specific instructions on exactly what fingerings to use, which angle to sprinkle the sand out to make it easier to image, or whether to draw with the fingertips or the fingers.
Tang Jie then began the long road of trial and error. Even in the simplest grass painting, the sand she sprinkled and the sand someone else sprinkled in the video were drawn from different angles, giving different results.
"It probably took me hundreds of attempts before one came close to the work on the video." Tang Jie said that she took notes and annotated every time in order not to miss it.
In this way, she accumulated her own sand painting techniques and methods over time through endless trial and error.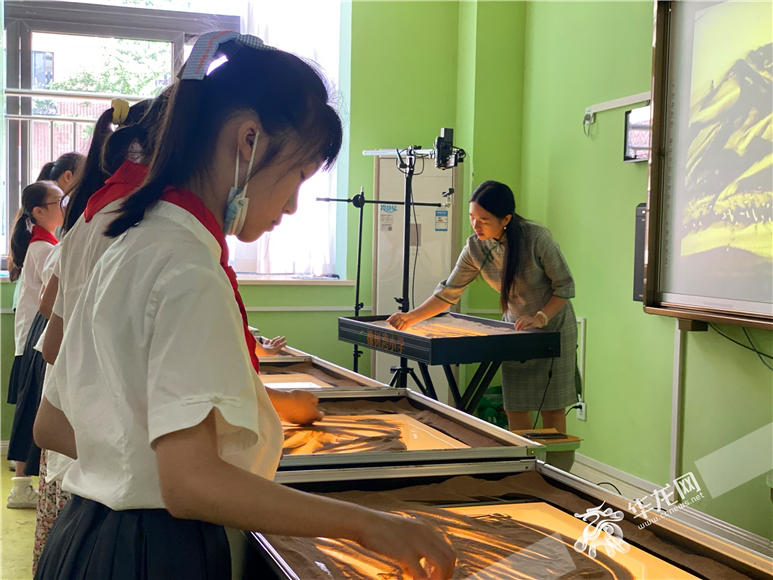 Pupils learning to make sand paintings under the careful guidance of Tang Jie
Presenting stories in the form of sand paintings: a good sand painting teacher who can script and film
In 2018, Tang Jie began compiling sand paintings for over 70 ancient poems.
Due to the short presentation time, the sand paintings tell the story in a comic strip format. Compiling sand paintings for poetry of Tang and Song Dynasties means that Tang Jie has to compile a story for each poem.
For example, when painting Out of the Great Wall, Tang Jie devised three versions. A flashback was eventually chosen to tell the story of a soldier returning home after the war, recalling the scene and story of his wife sending him off to war.
Tang Jie gradually found that she had to not only understand each poem thoroughly in the process of painting, but also think about the effect of the picture presentation and finally the story itself. "A good sand painting teacher should know how to script and film." Tang Jie said with a smile that she often spends her nights thinking of a story to accompany a poem.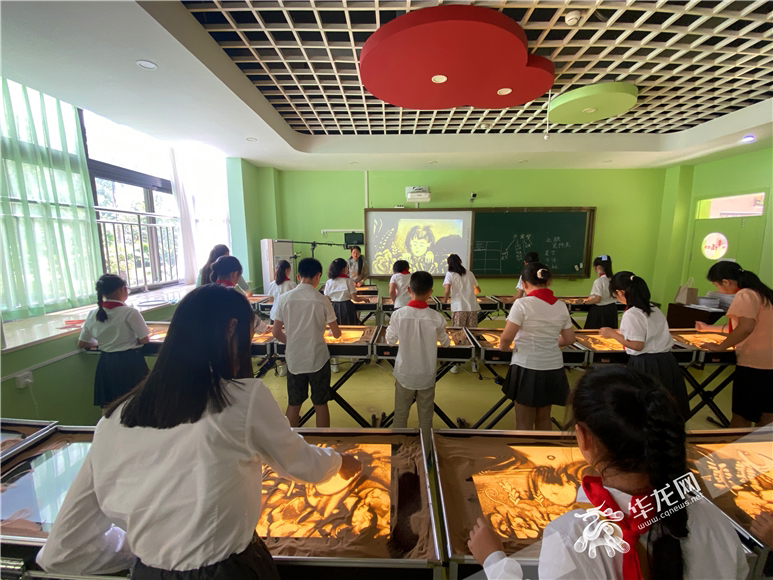 Tang Jie in the process of teaching the pupils sand painting at Xiangshuwan Primary School
Recently, a sand-painted version of poetry of Tang and Song Dynasties compiled by Tang Jie based on the national Chinese textbook has been prepared for publication. A sand-painted version of the Twenty-four Solar Terms (I), compiled by herself, was also previously published.
In this respect, Xiangshuwan School Principal Chen Xiaoli said, "Children love to play in the sand and they love to draw, and sand painting happens to be both, fun and artistic. So, the school has introduced sand painting into the class in order to respect and empower children."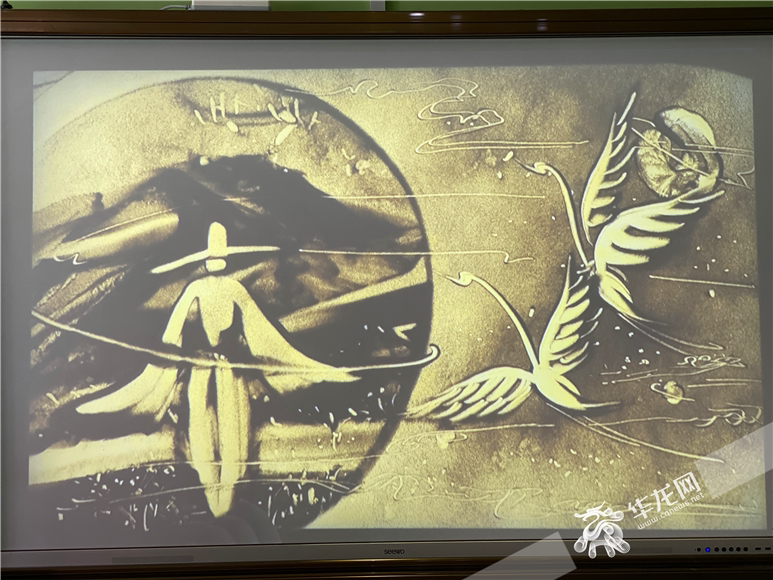 An imaginative sand painting completed in just a few minutes
(Translated by Wang Huixin, Fathom Language Limited)
Editor:Jiang Yiwei