Chongqing News
Children's Interesting Athletics Championship in Banan District starts
2021-10-20 10:35:55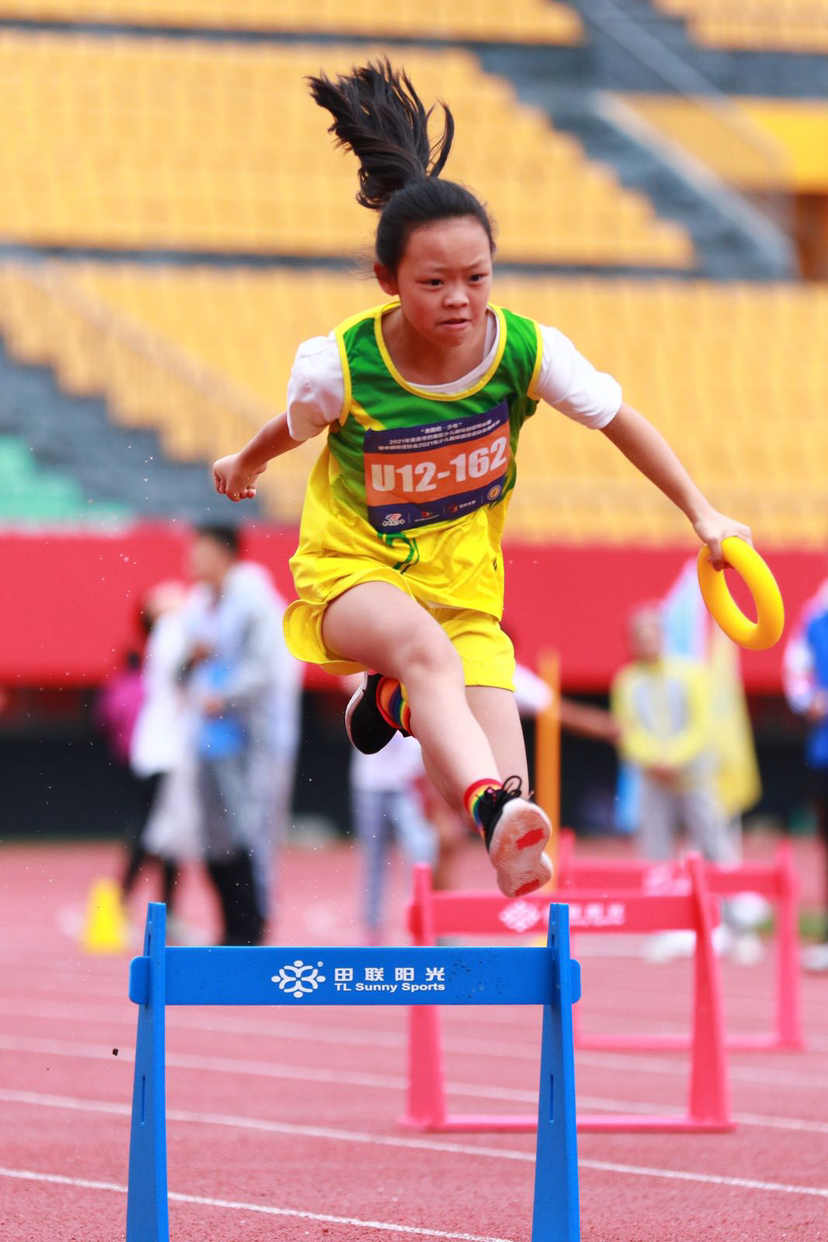 The children competed courageously in the fierce competition of the short-span relay. (Photo provided by the organizer)

CHONGQING (CQNEWS) -- Recently, there was filled with people and bustling with vitality in Huaxi Stadium of Banan District. "Passionate Youth" 2021 Chongqing Children's Interesting Athletics Championships and Chinese Athletes Association 2021 Children's Interesting Athletics Games tryouts were held here. Nearly 300 little warriors from 17 primary schools in Banan District gathered together to enjoy the fun of sports.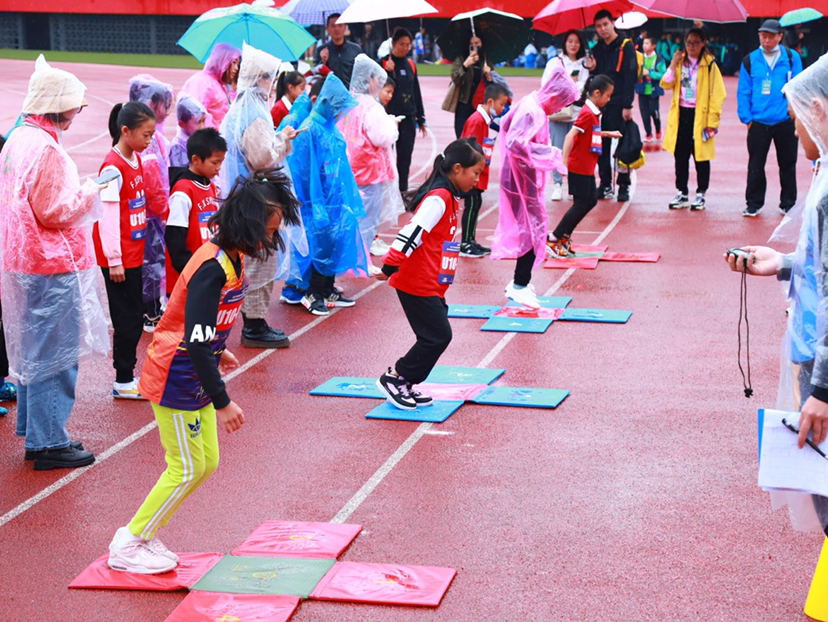 The cross jump is a comprehensive test of skill and physical fitness. (Photo provided by the organizer)
It is learned that Children's Interesting Athletics is formulated and initiated by the World Athletics, and it is also a youth sports event vigorously promoted by the General Administration of Sport of China in recent years, which covers basic sports skills such as running, jumping and shooting in athletics. The aim is to enhance the physique of young people, promote their healthy growth, popularize and develop children's athletics, and promote the integration of athletics into the campus and sports and education.
The person in charge of the Sports Association of Banan District of Chongqing, the organizer of the event, said that this is the first interesting children's athletics championship held in Banan District. The competition is divided into two age groups: U10 (9-10 years old) and U12 (10-12 years old), including speed rope ladder, cross jump, throwing soft javelin, short span relay and solid ball throwing while kneeling. (Translated by Wang Junli, Fathom Language Limited)
Editor:Jiang Yiwei