Chongqing News
An early experience of AFC Asian Cup! Hit the LOGO at offline sites!
2021-11-11 10:45:44

An early experience of AFC Asian Cup (Picture provided by Chongqing Administration of Sport)
CHONGQING (CQNEWS) -- In 2023, AFC Asian Cup will be held in Chongqing, and until then the people of Chongqing can have a preview of the Asian football event. The reporter learned from Chongqing Administration of Sport that from now on, the public can participate in the offline on-spot participation activities by visiting any of the two sites at the off-field turf of Chongqing Longxing Professional Football Stadium and Mingyue Lake in Liangjiang Coordinative Zone.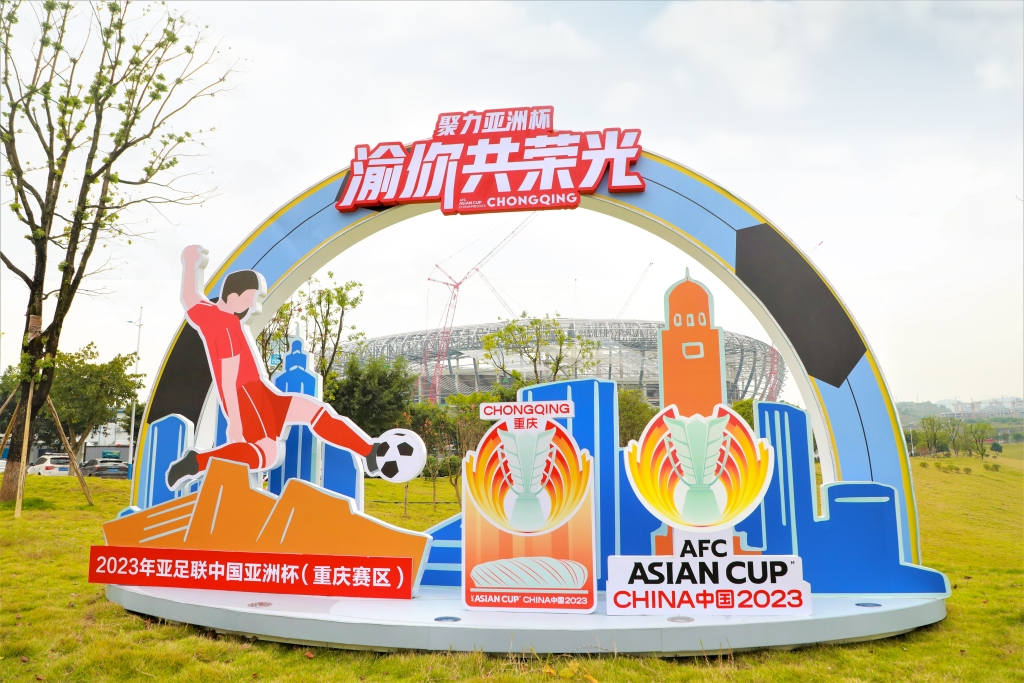 The hit site outside of the Chongqing Longxing Professional Football Stadium (Picture provided by Chongqing Administration of Sport)
AFC Asian Cup 2023 is the highest level and most influential football tournament in Asia, hosted by the AFC. The tournament will be held in 10 cities, including Beijing, Tianjin, Shanghai, Chongqing, Chengdu, Xi'an, Dalian, Qingdao, Xiamen and Suzhou, from June 16 to July 16, 2023. Chongqing, one host city of the Asian Cup, built Longxing Football Stadium, which is located in Longxing New Town, Liang Jiang New Area, covering an area of about 303 mu, with a total construction area of about 166,900 square meters, consisting of a 60,000-seat Class A large professional football pitch, supporting with buildings, underground parking, equipment rooms and squares. (Translated by Wang Huixin, Fathom Language Limited)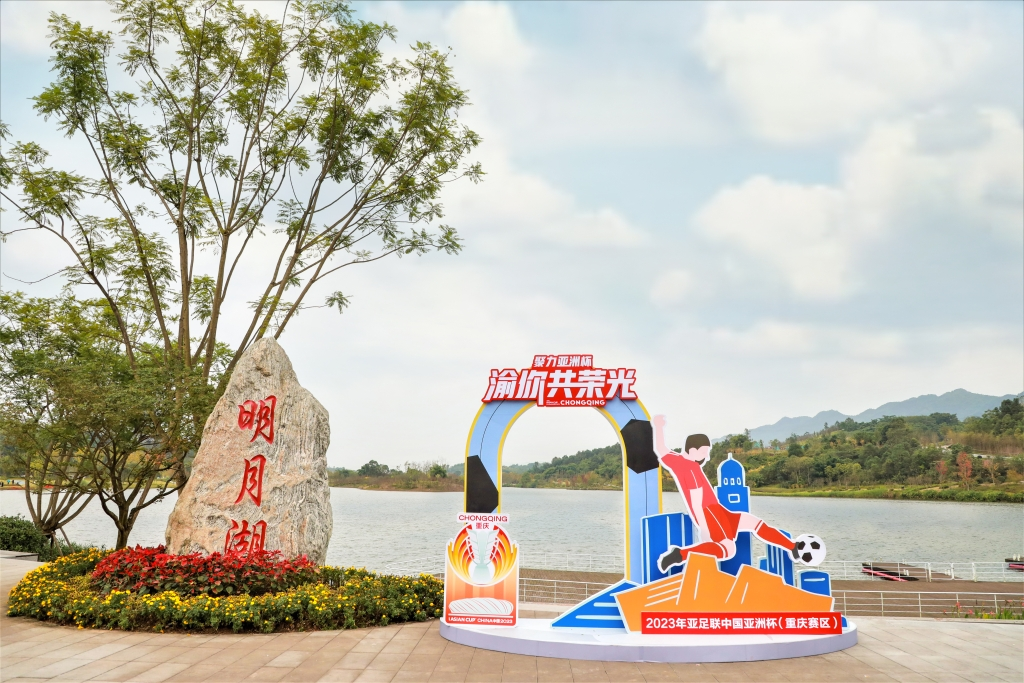 The hit place by Mingyue Lake (Picture provided by Chongqing Administration of Sport)
Editor:Jiang Yiwei