Chongqing News
Perfect time to enjoy hot springs!
2021-11-23 14:39:44
CHONGQING (CQNEWS) -- The longing for enjoying hot spring seems to be something that comes to mind every winter. Soaking in hot spring with friends and family, talking about the day, the world and gossip… The pleasure of the warm water embracing your body always brings a real sense of pleasure in the cold winter months.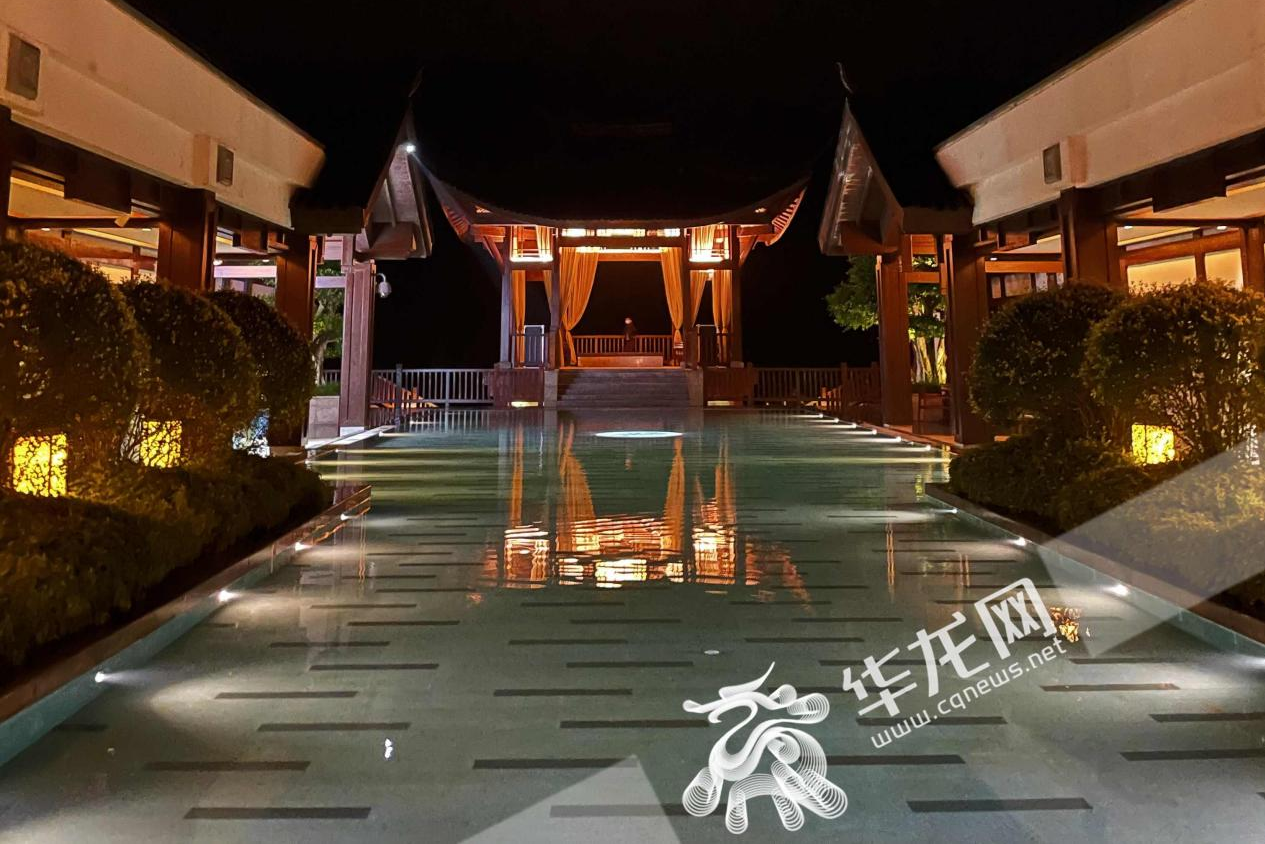 Tips you need to know before you relax in the hot spring
Soaking in a hot spring is a good way to stay healthy. For example, it eliminates fatigue, relaxes the body and mind, relieves negative emotions... During the process, our body temperature rises with the water, which means that our blood circulation accelerates, which can promote the metabolism; or if you feel muscle fatigue after exercise, the pressure and warmth of the warm water cna make it easier to expel lactic acid from your body, thus having the effect of relieving muscle soreness, etc.
Although hot springs are beneficial for your body, they are not suitable for everyone. People with hyperlipidemia, high blood pressure and hyperglycemia should take extra care and only soak in hot springs if they are stable and under supervision. People with severe eczema, dermatitis and ulcerated skin should not take a bath in hot springs as they may worsen the wounds. Children and pregnant women should not stay in hot springs for too long. Women who are in their periods and those who are allergic to hot springs are not recommended.
There are also some precautions to take when soaking in a hot spring.
· Do not spend too much time in the hot spring and do not take it too often.
·Avoid soaking in the hot spring without eating, being too full, after alcohol, after strenuous exercise or being overly tired.
·Shower after the bath to bring down the high concentration of minerals left on the surface of your body to normal levels.
·In high temperature environment, the body can dehydrate easily. So have some water to hydrate yourself during or after the bath.
Recommended hot springs around Chongqing
Chongqing Beibei Banyan Tee: The luxury of a private hot spring
Chongqing Beibei Banyan Tee is located at the foot of the beautiful Jinyun Mountain in Beibei District. The romantic and elegant Chinese architecture, the green hills, the clear water, the bamboo and the pines, and the occasional fairy mist make you feel like you are in a fairyland...
All rooms are equipped with natural hot spring water pools, offering 24-hour access to the northern hot spring waters in a comfortable and private environment, with breathtaking mountain and forest views. In addition, the hotel has a communal hot spring soaking pool which is free for customers to use and it is great for families and friends to be together.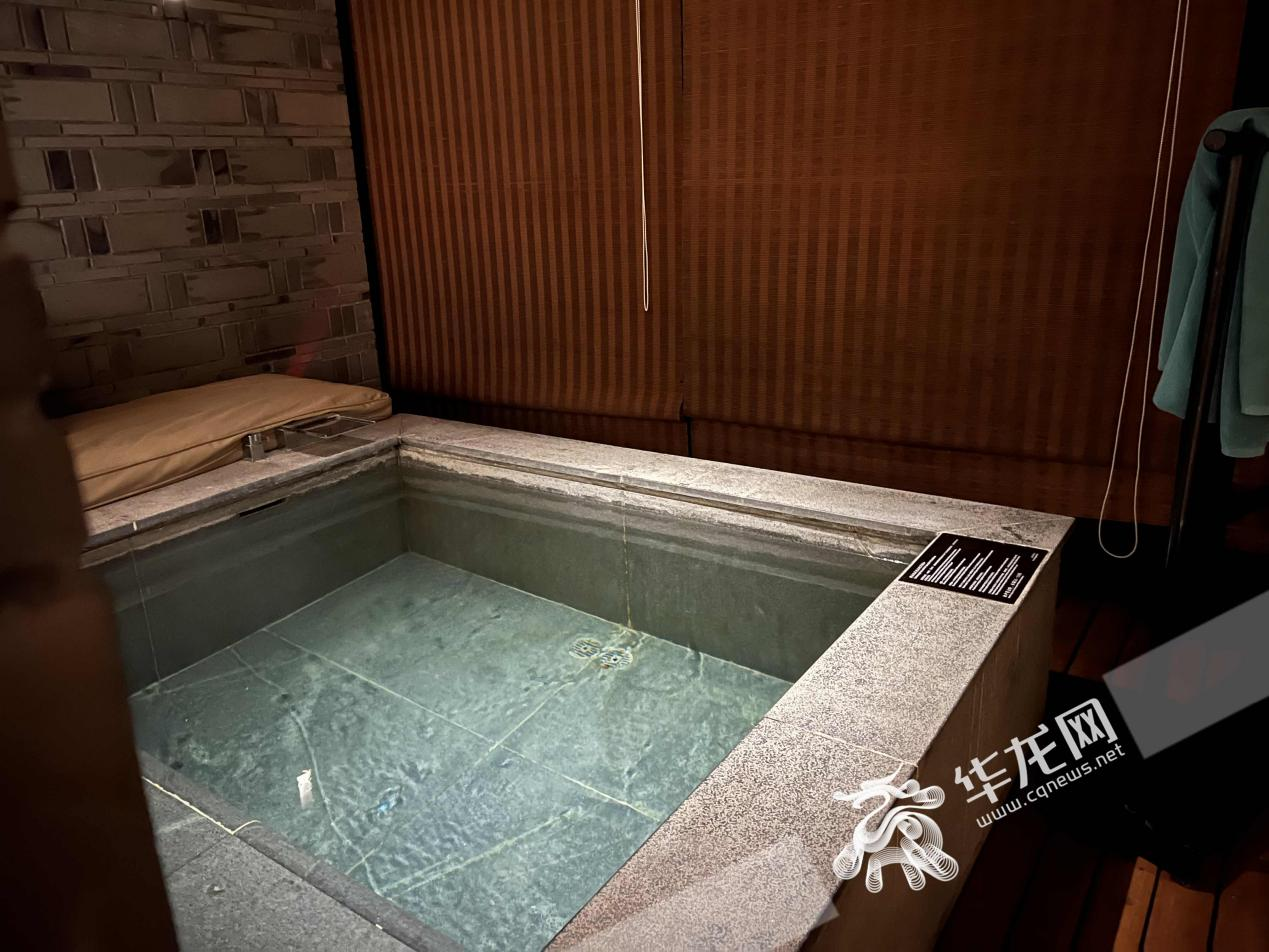 Address: No. 101, Wenquan Road, Chengjiang Town, Beibei District
Chongqing Ronghui Hot Spring: Forest hot springs in the mountain with hot pot pool
In the past two years, Ronghui Hot Spring has attracted a lot of visitors because of its unique hot pot pool. In fact, it is considered an established hot spring brand in Chongqing. The best feature is its location, which is right within the main districts, and can be reached in as short as 30 minutes, making it suitable for those who want to take a temporary bath.
Although Ronghui Hot Spring locates in downtown, it is surrounded by mountains of verdant greenery and has a terrace soaking area of nearly 20,000 square meters, so the environment is still very enjoyable. There are different types of hot springs, with 53 hot spring pools built against the mountain with varying effects.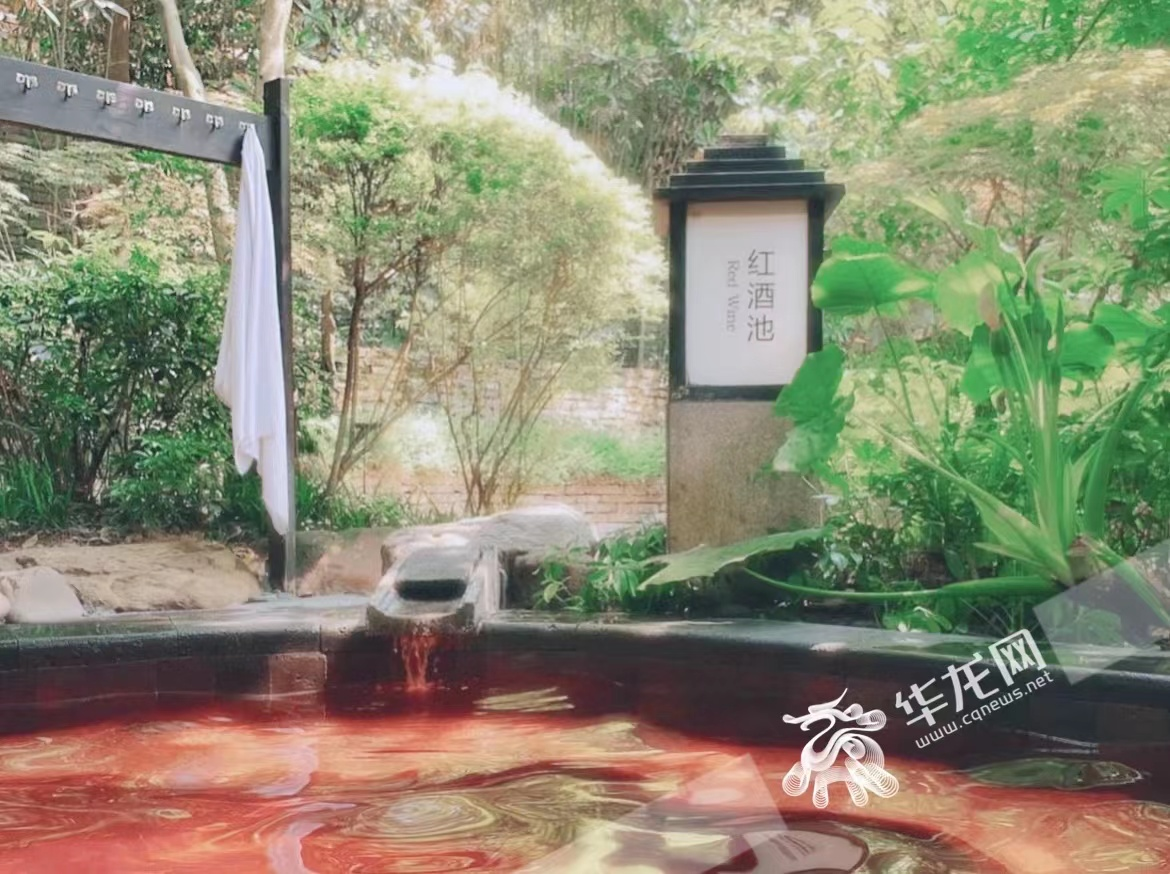 Address: Ronghui Hot Spring, Quanli Town, Shapingba District
Chongqing Nanshan – Haichang Hot Spring: A great place for Japanese style hot springs in Chongqing
Nanshan Haichang Hot Spring is different from other hot springs in Chongqing because it focuses on hot springs with Japanese style, so not only can you wear a Japanese bathrobe to take beautiful photos, but you can also lie on the sofa and read comics when you rest.
The bathing and hot spring areas here are separate for men and women, and there are indoor and outdoor hot spring areas to choose from. The indoor terracotta bath is Japanese in style. The design is exquisite with one tub per person. There are also four spa experiences: salt steam cave, rock pan bath, snowfall room and amethyst.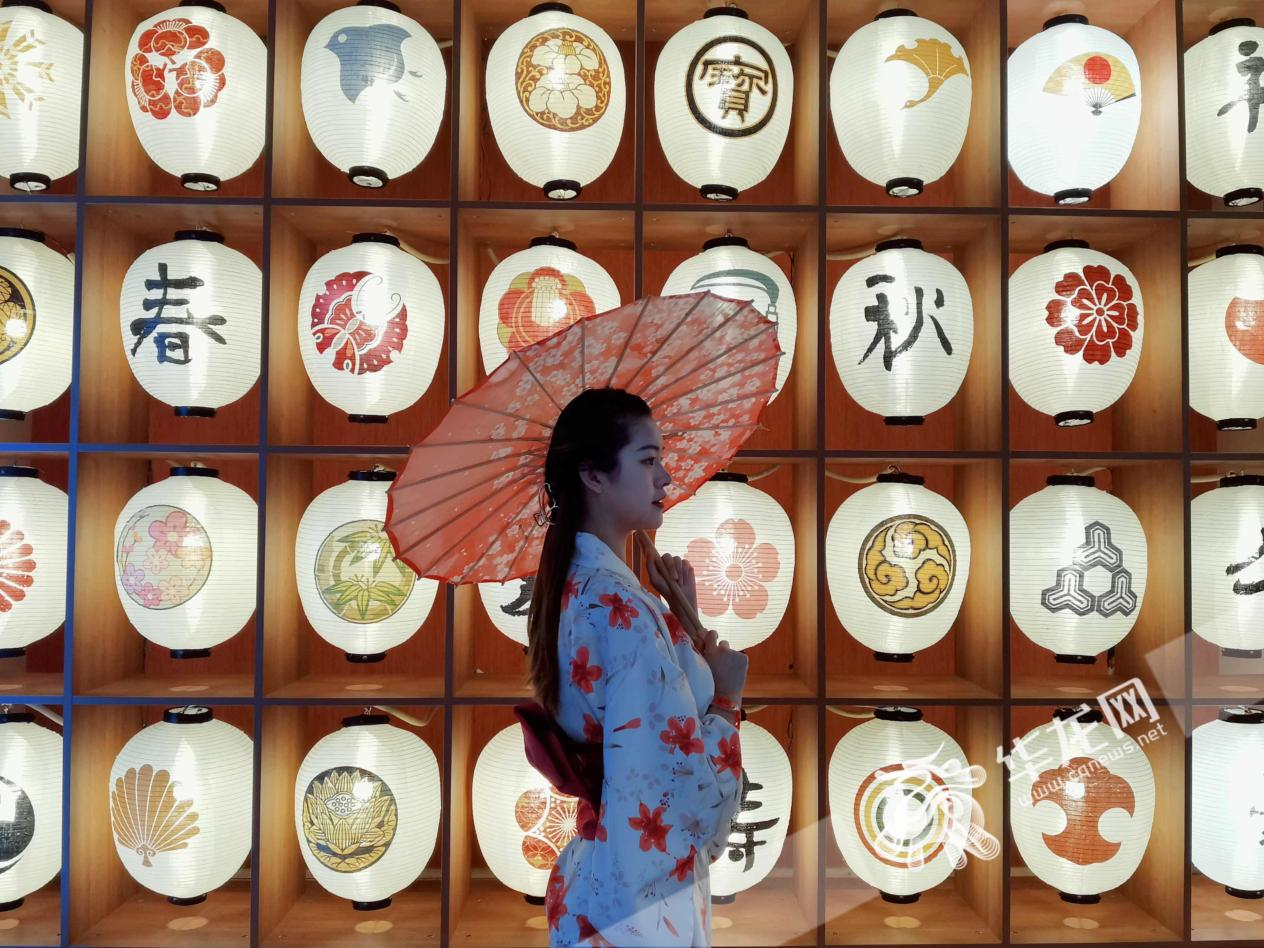 Address: No. 35, Chongwen Road, Nan'an District
Hailanyuntian Hot Spring Resort: A great place for families with mountain, water and food
Hailanyuntian Hot Spring Resort is a long-established hot spring brand in Chongqing and its location is not too remote – whether you drive or take the bus, it is quite convenient. Located on the shore of Hailan Lake, backed by the forest park, Hailanyutian has a relaxing environment with pools of different temperatures and effects. There is one pool by the lake that is a bit like an infinity pool with a particularly good view...
In addition to the hot springs, it also offers a range of recreational activities such as roast sheep, hot pot and boat trips, making it a great place for families.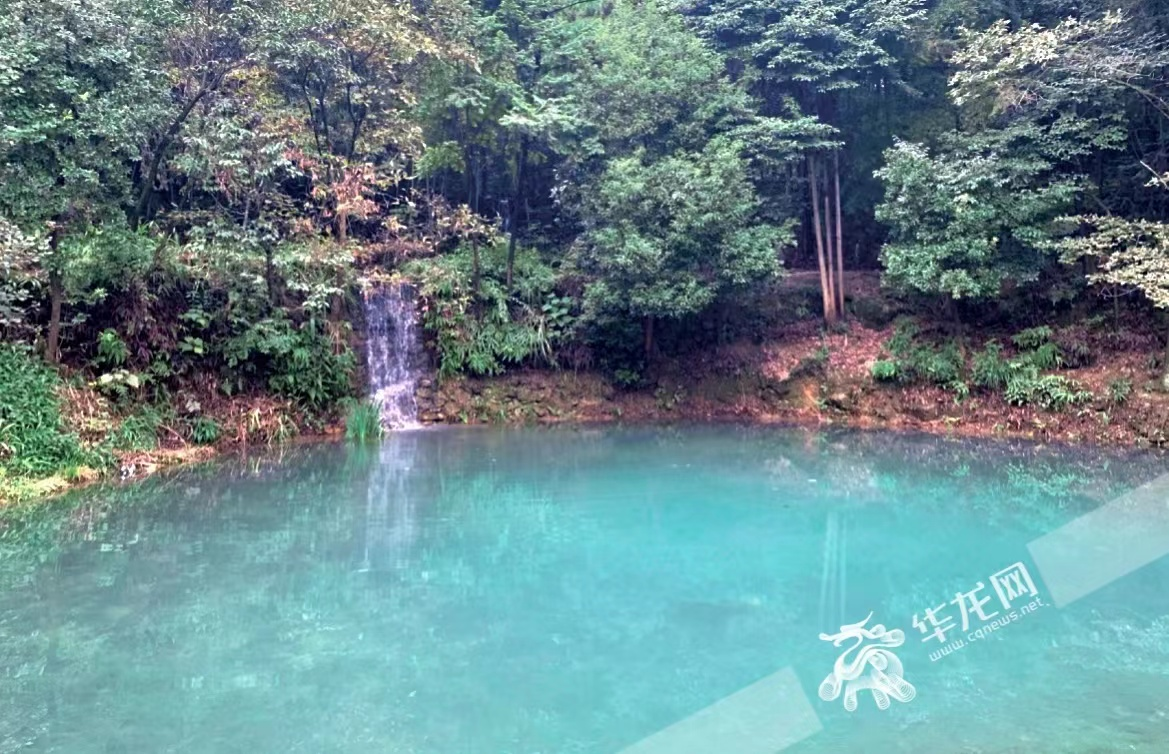 Address: Hailan Village, Jinfeng Town, Jiulongpo District
(Translated by Wang Huixin, Fathom Language Limited)
Editor:Jiang Yiwei