Chongqing News
Landmark Riverside to welcome guests
2021-11-25 14:16:42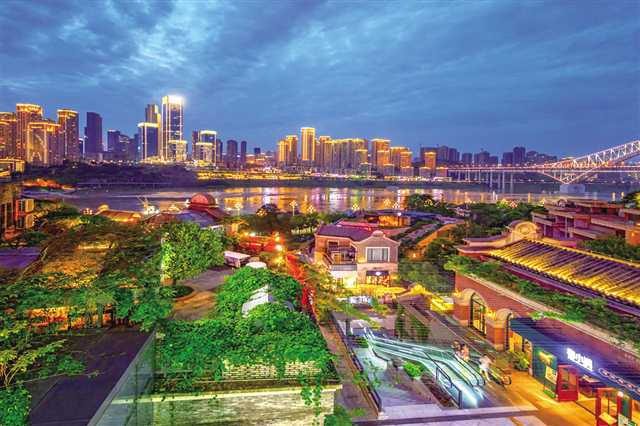 CHONGQING (CQNEWS) -- Landmark Riverside is one of the six new urban function name cards of Chongqing in construction of Chengdu - Chongqing economic circle. It is the essence of the core area of "Two Rivers and Four Banks" of Chongqing.

Firstly, the location is unique. The 8-kilometer-long Nanbin Bay area, with its three-dimensional ecological landscape of "river, bottomland, banks, slope and mountain", is the best window to "see" Chongqing.
Secondly, the resources are excellent. It includes four of the ancient "Twelve Views of Bayu", including Chongqing Planning Exhibition Hall, Memorial Hall for Southern Relocation of Cultural Relics from the Forbidden Museum, Danzishi Old Street, Longmenhao Historical and Cultural Arear and Chongqing International Circus City, etc. The quality of urban regeneration has been steadily and deeply promoted.
Thirdly, the value is extremely high. Landmark Riverside Financial Center is the "hard core" of industry; and Chongqing Economic Development Zone, the first national-level development zone in West China, has been overlapped with other open platforms such as Free Trade Pilot Zone and China-Singapore Connectivity Initial, and it has seen the flourishing development of finance, business, tourism, culture, sports and science. (Photographed by Li Minli/Visual Chongqing) (Translated by Wang Huixin, Fathom Language Limited)
Editor:Jiang Yiwei