Chongqing News
Enjoying hot spring and roast lamb is the perfect way to spend winter in Chongqing
2021-12-22 17:24:06
CHONGQING (CQNEWS) -- Winter is cold, so a warm winter trip to the mountain city can be put on your agenda. A feast of roasted lamb, and a warm bathing are the right way to spend the winter. Enjoying roasted whole lamb and hot spring is a good choice for keeping out the cold. Here are some good places for you to enjoy hot spring and roasted whole lamb. Let's start to enjoy the winter!
Yubei Tongjing Hot Spring + Roasted Whole Lamb
Tongjing Hot Spring is far away from the downtown, hidden in green mountains and clear water, which has great natural springs, canyons and rivers, so it is a good place for leisure. There are not only a variety of natural hot spring pools, but also surfing pool, medicinal bath spring, vanilla spring, red wine spring and other diverse pools, which is enough to warm you throughout the winter. Tongjing Roasted Whole Lamb is made from the free-ranging lamb which has thin skin, less fat, thick bone and fine meat. The whole lamb is marinated for 2 hours, then put on the shelf to roast, and brushed with oil. Roasted with the continuous flame, the skin of the lamb also gradually become tight, crispy, fat but not greasy, and the meat is lean, fresh and tender.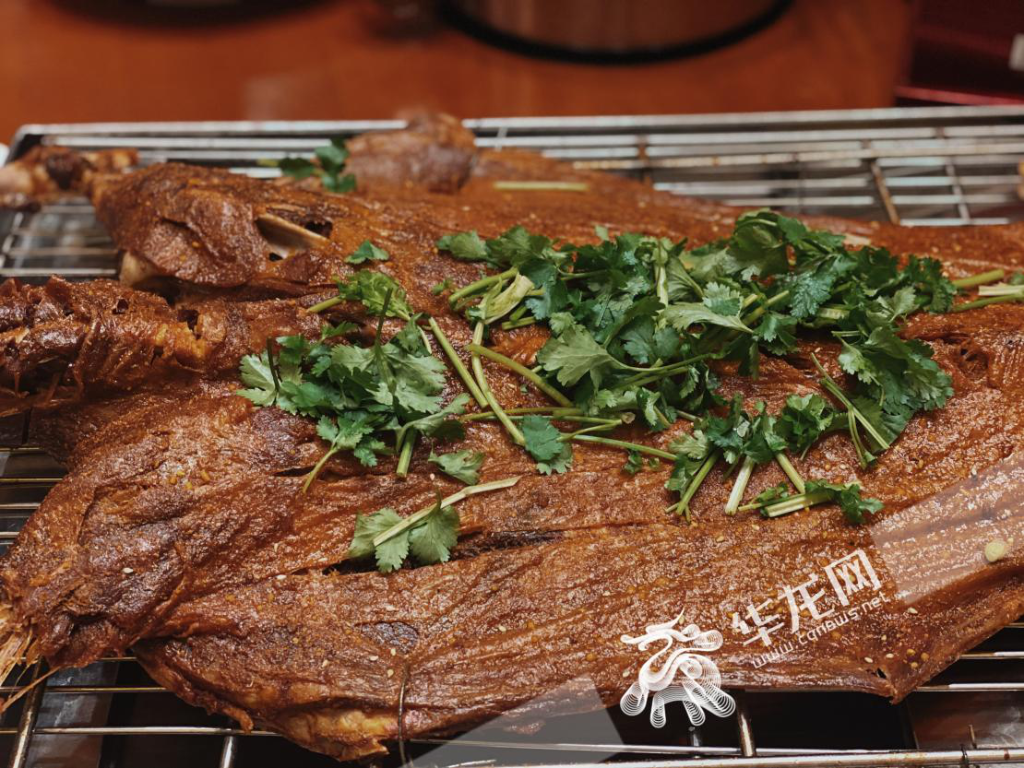 Tongjing Hot Spring address: 66 Jingquan Road, Tongjing Town, Yubei District, Chongqing Municipality
Shapingba Ronghui Hot Spring + Liangjiang style Roasted Whole Lamb
Ronghui Hot Spring is a hot spring located in the downtown area, just a short walk from Three Gorges Square. Visitors can take the subway to have a good time here. There are rich modeling and different characteristic hot spring pools and houses, especially Sunshine SPA which is very distinctive. After indulging in the hot spring here, visitors can also enjoy relaxing SPA.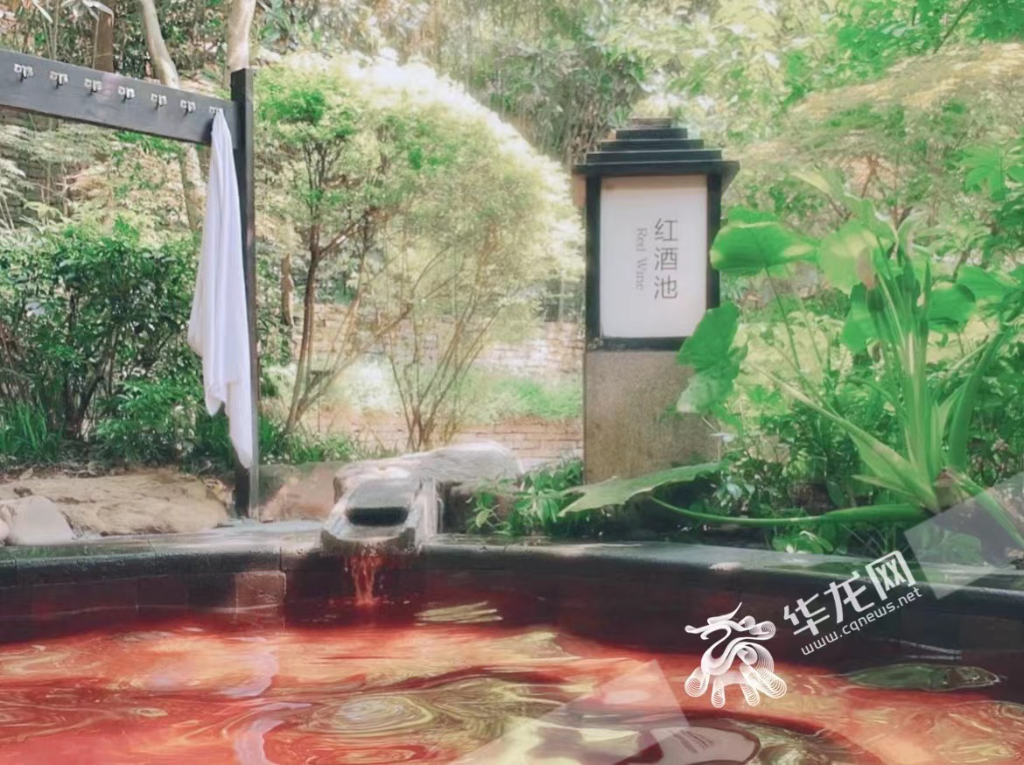 Liangjiangfengqing Roasted Whole Lamb is next to Ronghui Hot Spring. The cold winter is coming, so only warm delicious food can warm people. When you take a bite, you'll get crispy skin and tender meat mixed with crispy spices, which will stay in your mouth for a long time.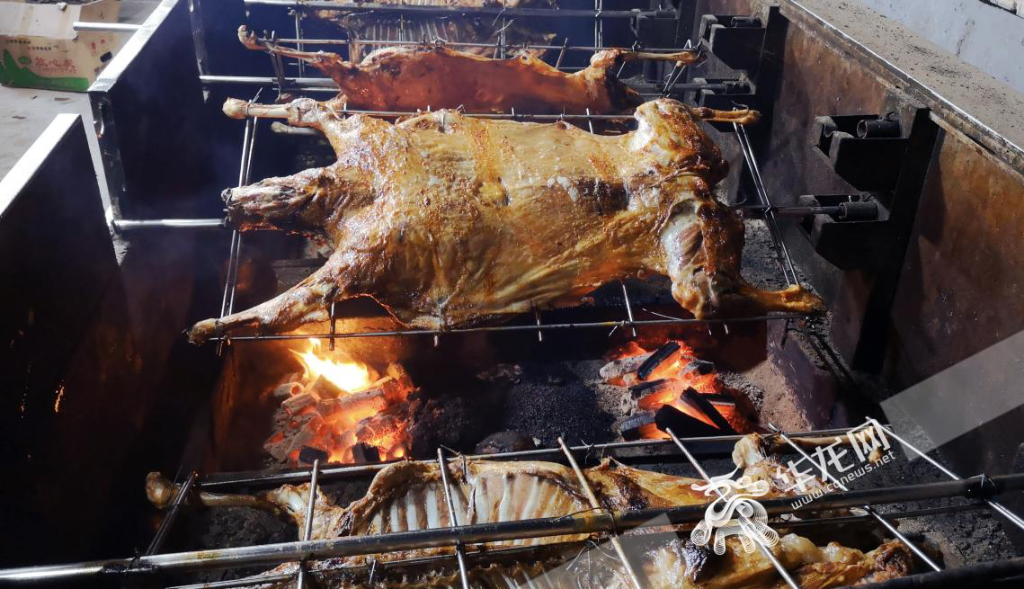 Ronghui Hot Spring address: Lishuwan, No. 6, Huiquan Road, Shapingba District
Liangjiangfengqing Roasted Whole Lamb address: Quanli Town, Ronghui Hot Spring
Beibei Banyan Tree Hotels & Resorts + Jinyun Mountain Roasted Whole Lamb
Located at the foot of the beautiful Jinyun Mountain in Beibei District, it is mainly in Chinese style. The hot spring features strong privacy, all rooms are equipped with natural hot spring pool, so you can experience the north warm spring in a comfortable and private environment, and enjoy the magnificent mountain scenery and lush forest scenery. After enjoying hot spring, you can also have authentic roasted whole lamb at the farmhouse under Jinyun Mountain. After being roasted with fire slowly, the lamb is fragrant and delicious.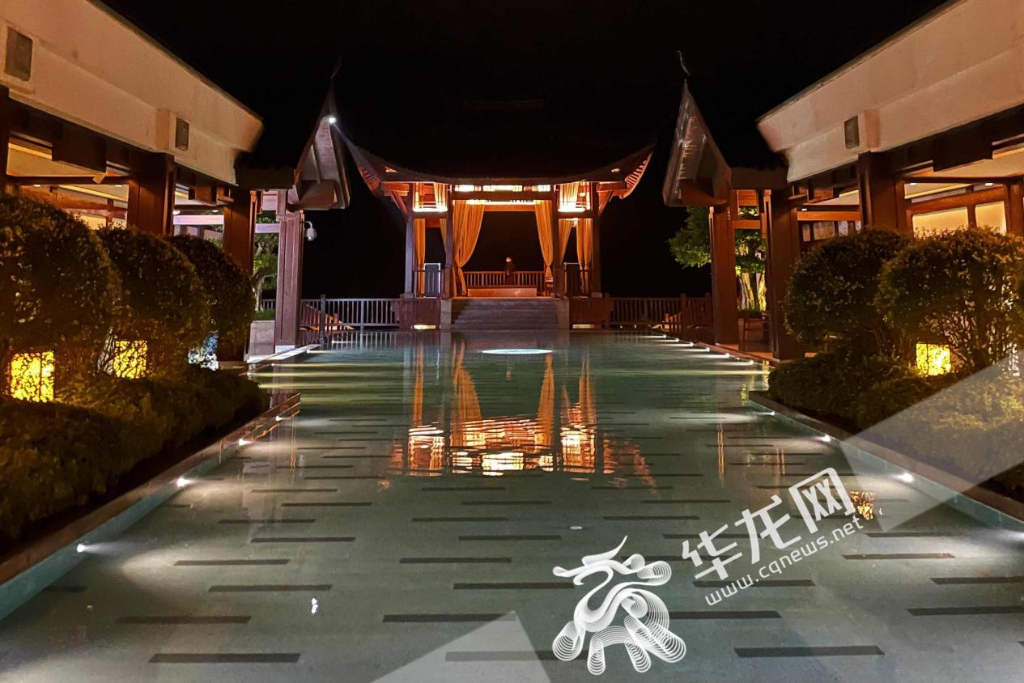 Beibei Banyan Tree Hotels & Resorts address: 101 Hot Spring Road, Chengjiang Town, Chongqing Municipality
Winter is a time of relaxation, so it is perfect for getting together with a few friends and enjoying good food and hot spring. Eating and playing together permeate the sense of ritual to life, and also carry the simplest emotional communication between people. (Translated by Liu Hongyan, Fathom Language Limited)
Editor:Jiang Yiwei