Chongqing News
Chongqing soccer team outmatches Wuhan to avoid relegation
2022-01-05 11:45:50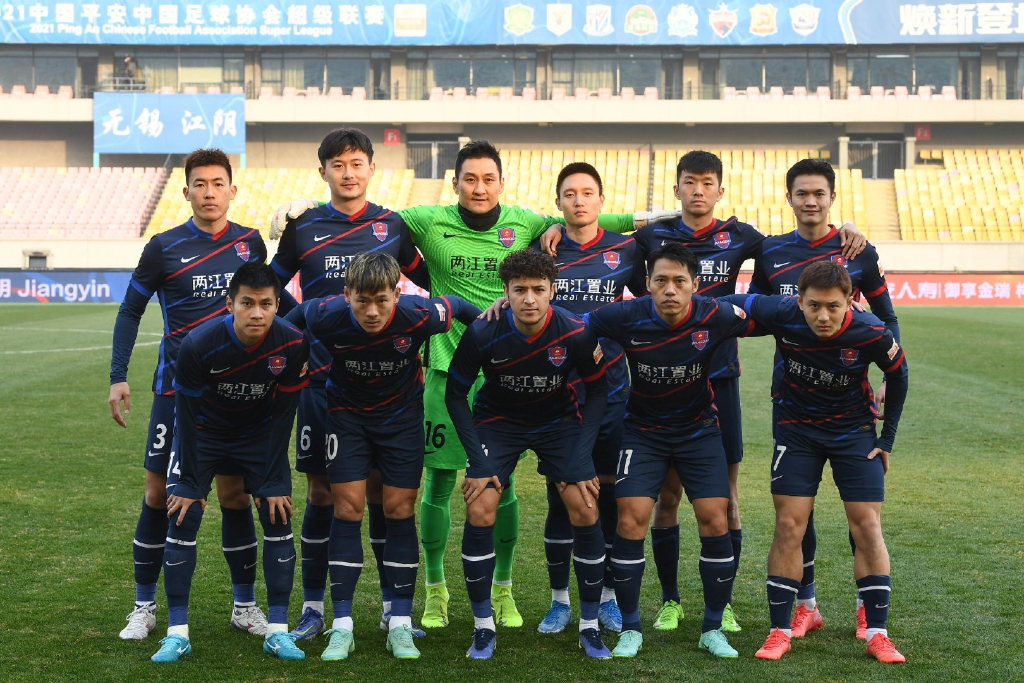 CHONGQING (CQNEWS) -- Chongqing Liangjiang Athletic fought back after conceding a goal in the afternoon of January 3 to beat Wuhan with a score of 2-1 in the final round of the relegation group of the Phase 2 of 2021 CSL, scoring two goals in three minutes to win in the final round.
The match was a crucial relegation battle that Chongqing Liangjiang Athletic "couldn't afford to lose". Before the match, Jang Eui-ryong, the head coach of the team, was in tears at the press conference, saying, "I hope tomorrow is the best game we've ever played!" And the team did not disappoint Chongqing local fans.
In the 36th minute of the match, Wuhan played much better than Chongqing Liangjiang Athletic. Wuhan's Anderson Lopes and Dong Xuesheng played a one-two, then the former break into the defense line and made a low shot. Wuhan was one point ahead, and it forced Chongqing Liangjiang Athletic to the brink. However, in the 63rd and 65th minutes of the match, Chongqing Liangjiang Athletic scored 2 goals in 3 minutes with Luo Hao and Sun Kai to pull the team back from the brink of relegation. In the end, Chongqing Liangjiang Athletic beat Wuhan with 2:1 to avoid relegated!
In the last three rounds of CSL this season, Chongqing Liangjiang Athletic got 2 wins and 1 draw to secure a place in the League. After the match, the official Weibo of Chongqing Liangjiang Athletic wrote, "we didn't sweat for nothing, we didn't cry for nothing, we didn't bleed for nothing; we won, we retained; this is a city of miracle and this is a team of courage." (Translated by Wang Huixin, Fathom Language Limited)
Editor:Jiang Yiwei