Photos
Construction of Chongqing Baijusi Yangtze River Bridge Project entering final stage
2022-01-07 09:49:12
CHONGQING (CQNEWS) -- At the beginning of the new year, a number of key projects in Chongqing are about to be completed and the city's appearance will be renewed.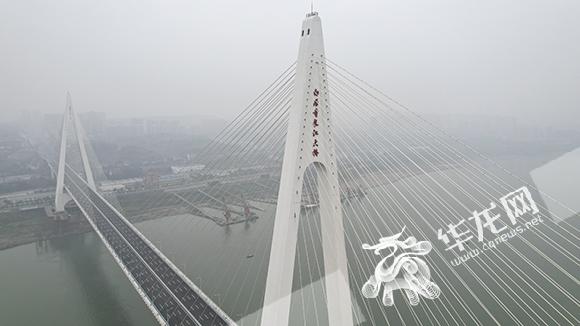 The reporter recently learned that Chongqing Baijusi Yangtze River Bridge Project has entered the final stage and is currently undergoing construction such as debugging of lights on the main bridge and the improvement of ramp ancillary facilities, pending its opening to traffic.
Baijusi Yangtze River Bridge Project, starting from Chenjiagge Interchange in Dadukou District to the west, crosses the Yangtze River and ends at Taiyanggang Interchange on the Inner Ring Expressway in Banan District to the east, with a total length of 3.687 kilometers. One of the controlling items, the Baijusi Yangtze River Bridge, with a length of 1,384 meters and a main span of 660 meters, is the world's largest dual-purpose steel truss girder cable-stayed bridge for highway and railway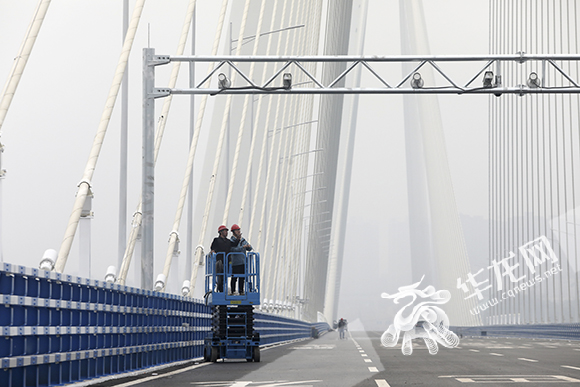 The reporter saw that the construction of the main Baijusi Yangtze River Bridge is basically complete, with rows of markings like white chess pieces printed neatly on the two-way, eight-lane bridge deck; the blue and white balustrade stands out against the pure white pylons of the bridge; and speed measuring equipment and lights are also installed on the bridge, awaiting the opening of traffic.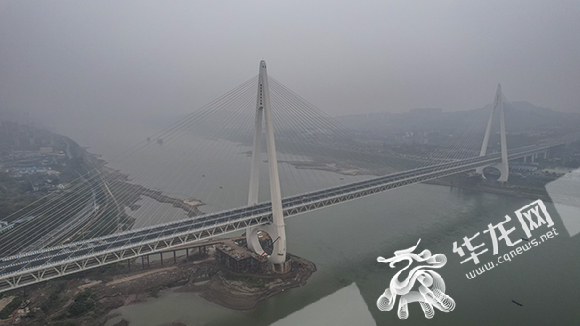 "The former main bridge is still undergoing final commissioning of the lights, and a small amount of painting is underway on the lower pylons. The 14 ramps towards Banan are already largely formed, the main ramp connecting to the Inner Ring has been almost completed, and the remaining ramps are being connected to the original roads smoothly and are also entering the final phase," Huang Hui, Head of Project Engineering Department, revealed.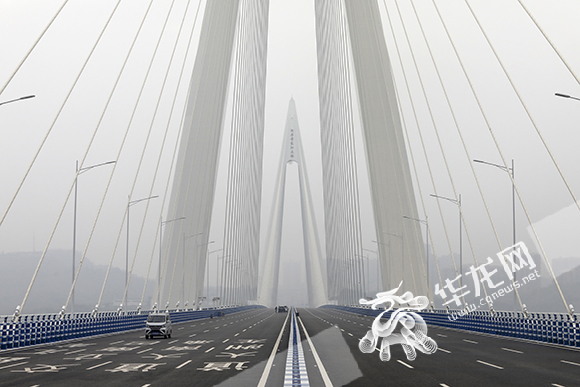 After the Baijusi Yangtze River Bridge Project is opened to traffic, it will take as little as 10 minutes to drive from Banan District to Dadukou District, and four districts of Banan, Dadukou, Jiulongpo and Jiangjin will be connected as one line, and there will be one more channel from Jiangjin to the main districts of Chongqing. (Translated by Wang Huixin, Fathom Language Limited)
Editor:Jiang Yiwei