Chongqing News
The coolest skiing father and son in Chongqing
2022-01-10 14:35:32
CHONGQING (CQNEWS) -- Chongqing, a city that can't see much snow, boasts six ice skating rinks and nine ski resorts, with around 1.5 million people taking part in snow and ice sports in recent years. As the countdown to the 2022 Beijing Olympic Winter Games begins, Chongqing people's love for ice and snow sports is growing by the day. And Feng Shuyu and Feng Xianqiao are the coolest skiing father and son.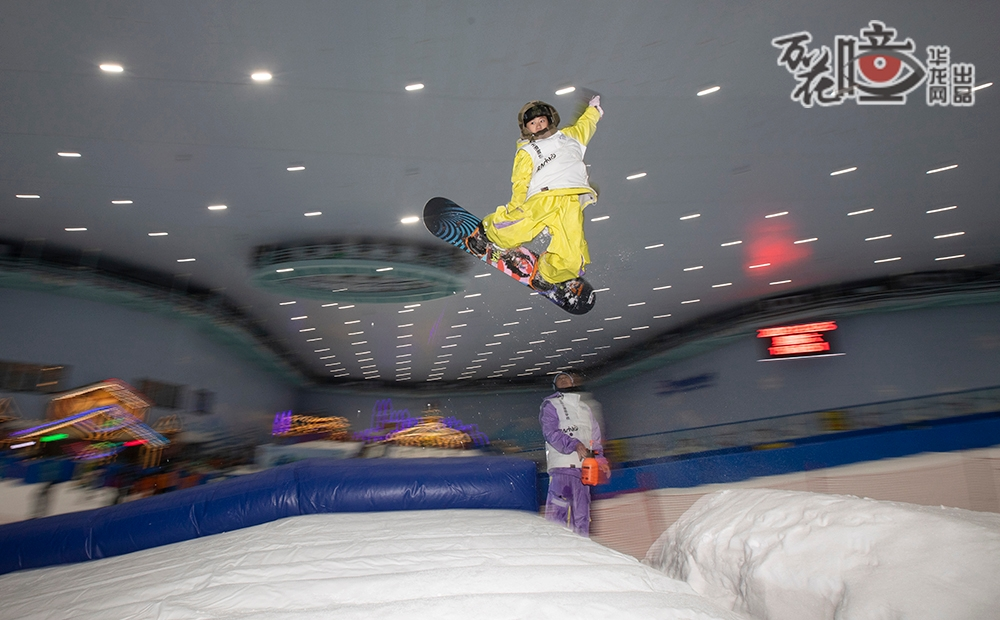 Feng Shuyu, who is 13 years old and has been skiing for nearly five years, can complete an off-axis spin 540 from the ski jump, making many skiers envious.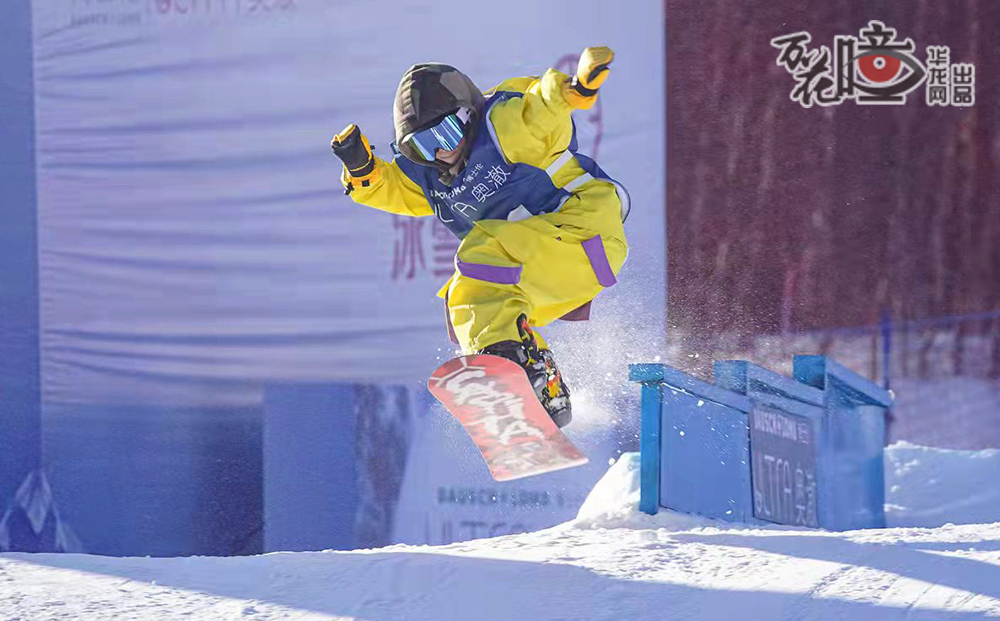 On December 4, 2021, Feng Shuyu won the sixth place in the Mass Category at Chongli Yunding Ski Resort, the venue for the U-pool competition of the Olympic Winter Games, achieving a breakthrough for amateur snowboarding juniors from Chongqing to compete in national competitions.
"It's cool!" This is the reason why Feng Shuyu likes skiing. "It hurts when I fall down, but where I fall, I get up." He is always the coolest boy on the jump as he is keen on challenging difficult moves.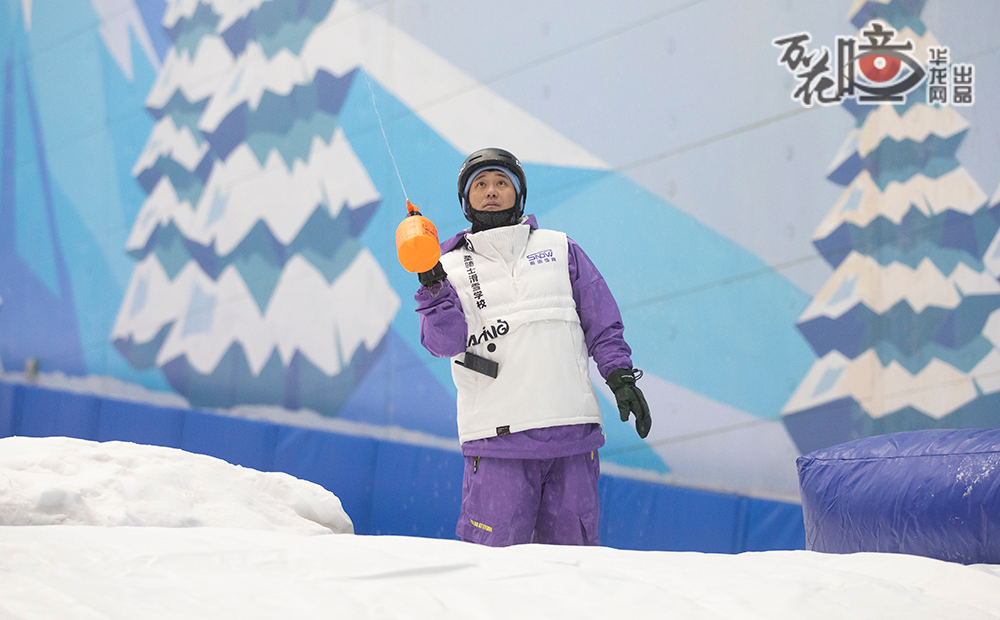 Feng Shuyu is such a great skier thanks to his father Feng Xianqiao, aged 43. He is a professional athlete who trained in taekwondo, surfing and became interested in skiing in 2017.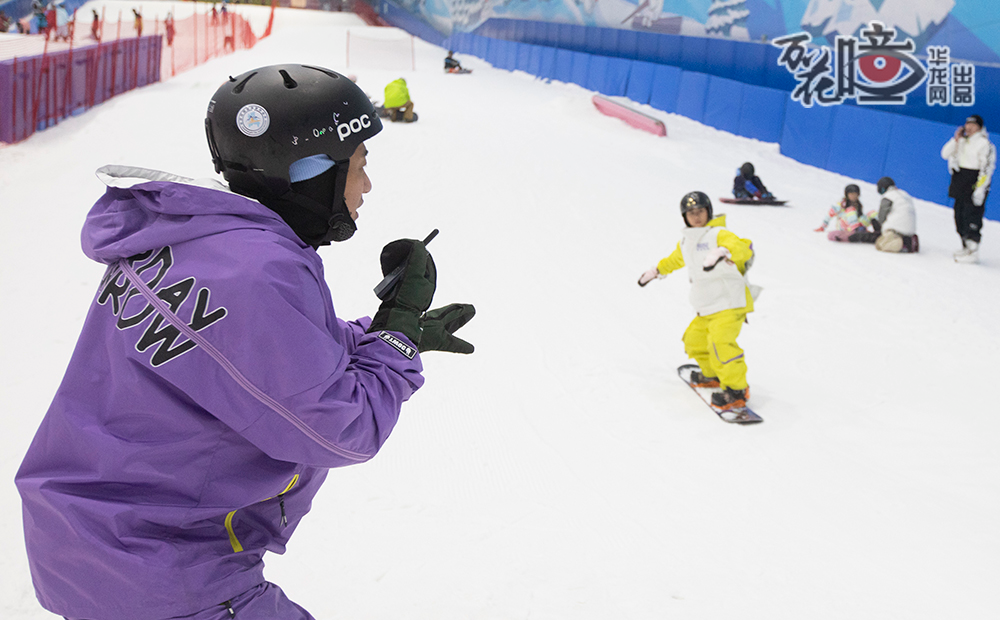 When he first started skiing, Feng Xianqiao fell more than 50 times in 2 hours, and the after-effects on his shoulder did not heal for two or three years. Even so, he still has a passion for skiing.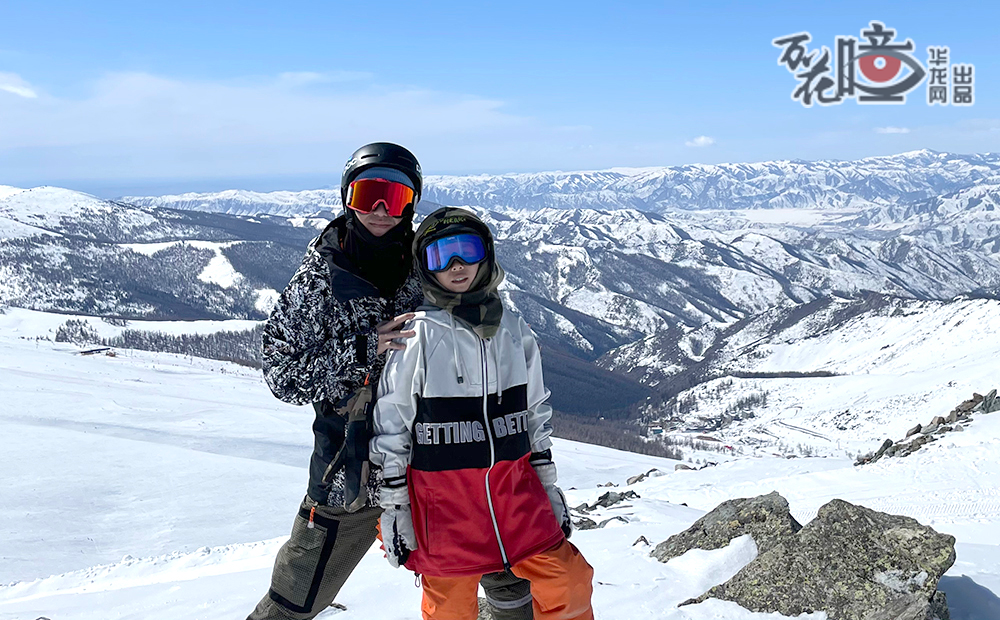 Why are they obsessed with skiing? "You can challenge yourself with different trails, different levels of difficulty, and a number of unknowns." They have been to nearly 20 ski resorts at home and abroad.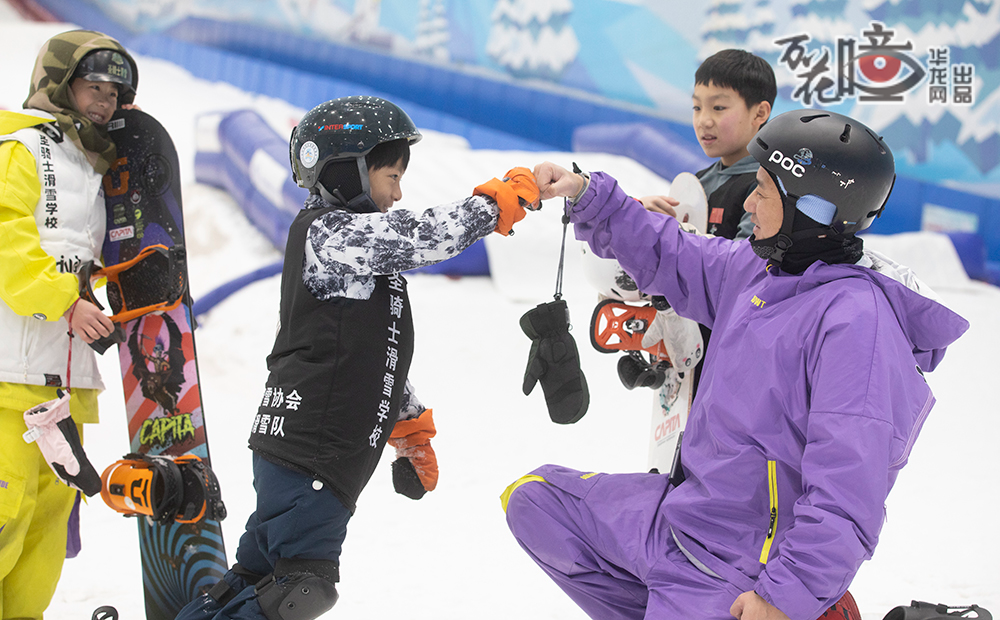 Many friends have their children studying under Feng Xianqiao, and more and more children love skiing in Chongqing. This inspired Feng Xianqiao to learn a standard snowboarding teaching process that would standardize his own technical movements and bring professional guidance to others.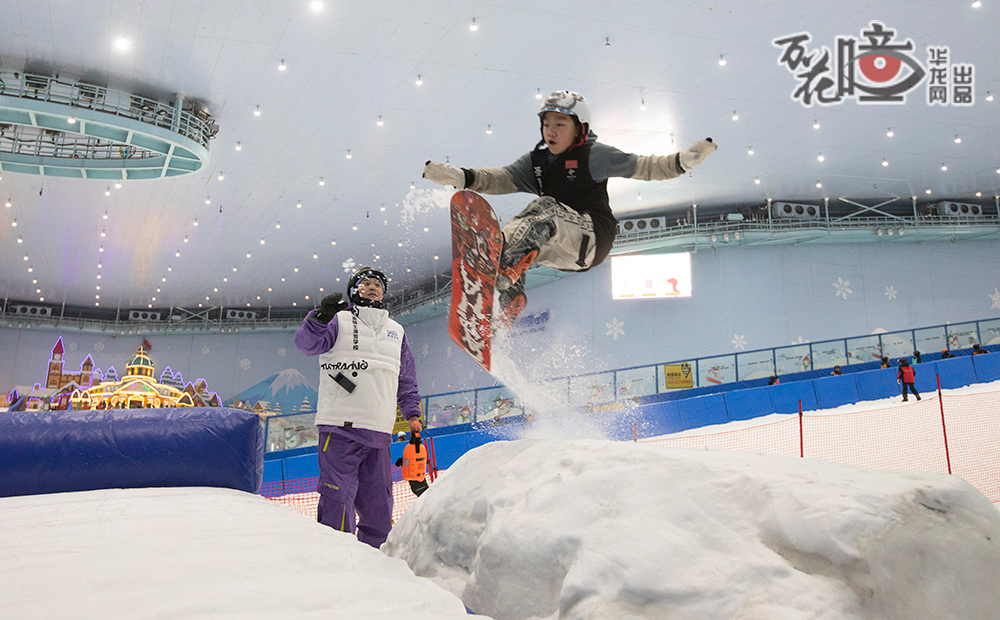 In 2018, Feng Xianqiao obtained the New Zealand's SBINZ Level 1 Snowboarding Instructor, becoming a national social sports instructor and joining the Shapingba Ski Association, the first district-level ice and snow association in Chongqing.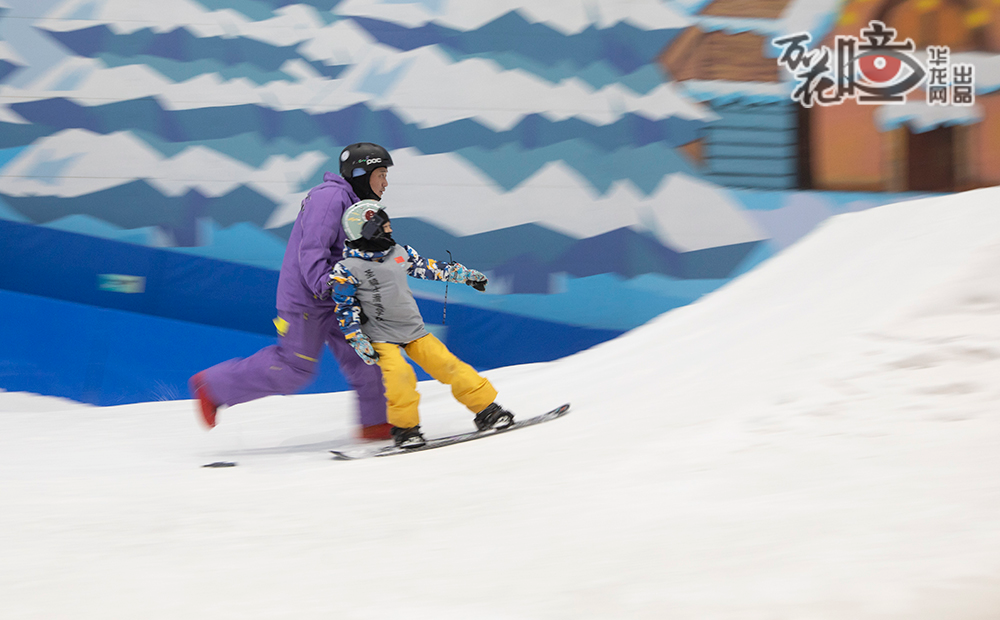 Feng Xianqiao started teaching more children to ski. Even when professional athletes start skiing, they fall and get bruises all over their bodies. That is why he repeatedly reminds the children of the key points when they are practicing their ski jumping moves. An air mattress is laid underneath the jump and the children have to overcome their fear at the moment of skiing onto the platform.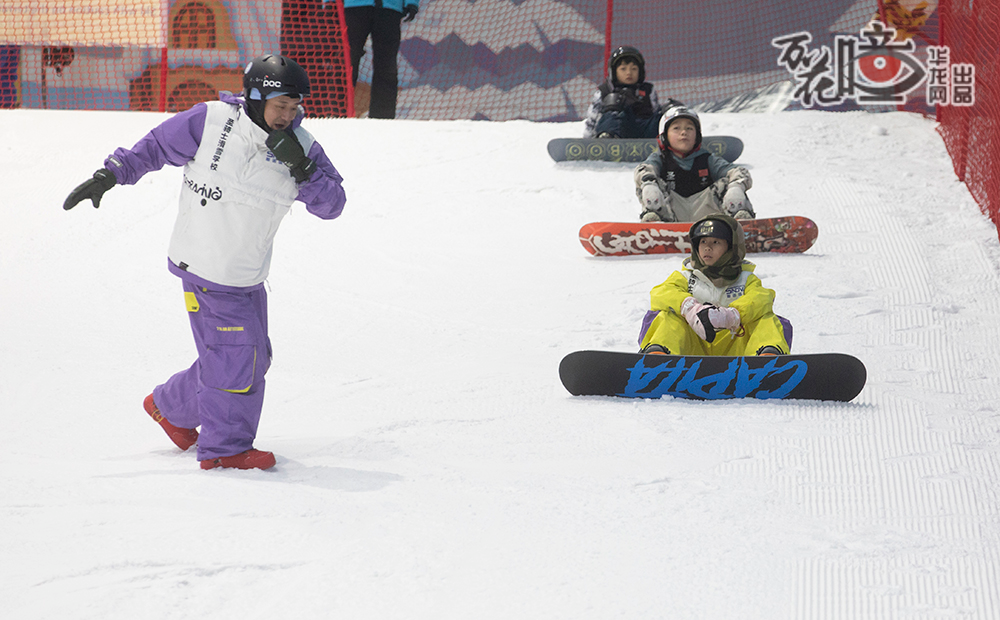 "Chongqing has 2 indoor ski resorts, which is also rare in China." Chongqing is promoting snow and ice sports and Feng Xianqiao is optimistic about the future of Chongqing's young skiers.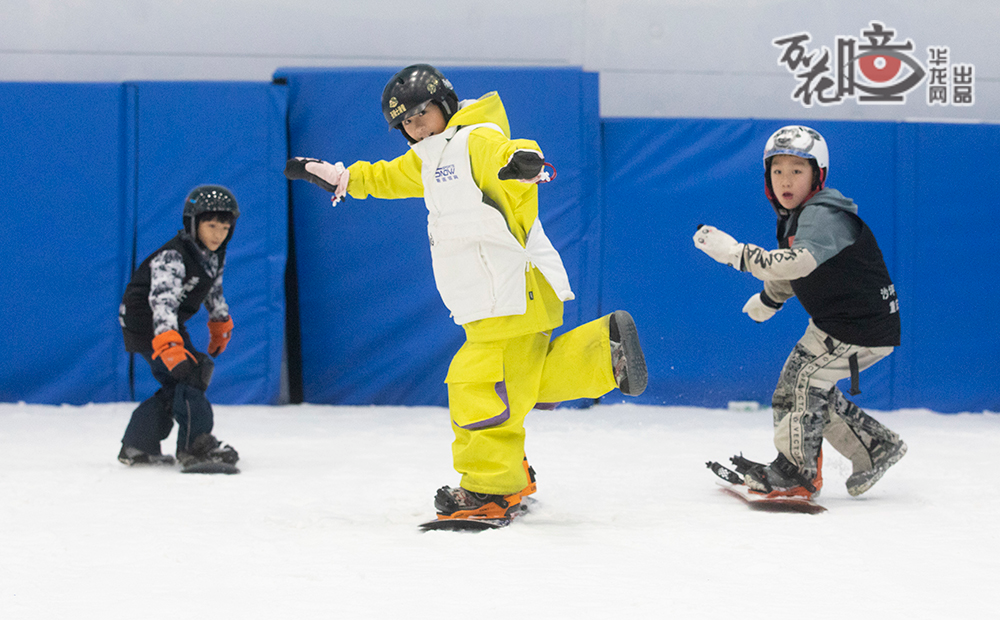 The young skiers of Chongqing meet up every weekend to go to the resorts. According to incomplete statistics, the number of people participating in ice and snow sports in Chongqing has reached 1.5 million. (Translated by Wang Huixin, Fathom Language Limited)
Editor:Jiang Yiwei