Chongqing News
15 CRT stations in the central city of Chongqing to be improved and renovated
2022-05-09 14:59:47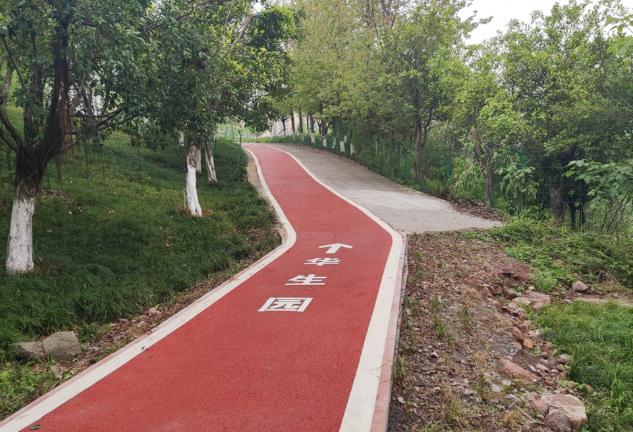 CHONGQING (CQNEWS) -- As one of the key people's livelihood matters, in recent years, Chongqing has continued to promote the "improvement of the walking convenience of rail stations in the central urban area". Last year, the Chongqing Municipal Housing and Urban-Rural Construction Commission and the Municipal Bureau of Planning and Natural Resources issued the Implementation Plan for Improving the Walking Convenience of Rail Stations in the Central City, which plans to improve the walking convenience of 60 rail stations in the central city within three years. So far, 7 of the 15 projects in the second phase have been started and 3 have been completed.
According to the relevant person in charge of the Municipal Housing and Urban-Rural Construction Commission, the projects that have been started in the second phase are Tiantangbao Station, Danzishi Station, Yuhu Road Station, Guanyinqiao Station, Chongqing West Station, Gaomiaocun Station, and Hongtudi Station. Among them, Tiantangbao Station, Yuhu Road Station and Guanyinqiao Station have been completed and put into use.
From Exit 6 of Guanyinqiao Station of CRT Line 9, you can see that a convenient walkway leads directly to Tianheli Shopping Center, Times Center Plaza and so on, which can be reached in less than 2 minutes.
It is understood that the No. 6 entrance and exit of Guanyinqiao Station is located on the east side of Concord International, Guanyinqiao, Jiangbei District. In the past, due to the inability to connect with the existing pedestrian system, the citizens had to detour for a certain distance to reach the surrounding shopping malls. In order to effectively shorten the travel time, Jiangbei District Housing and Urban-Rural Construction Commission built a new pedestrian walkway about 64 meters long and 7 meters wide. At present, the environmental quality improvement project of the station has been completed and officially put into use, which greatly improves the convenience of walking.
"When I used to go shopping at Guanyinqiao, I had to go around the track station. It was inconvenient to travel." Mr. Zhang, a resident of Jiangbei District, said, "Now you can go shopping when you leave the station, which is very convenient."
From Exit 1 of Tiantangbao Station of CRT Line 2, a red walkway extends to the Huashengyuan area not far away. Before November last year, this was a narrow and rugged "dangerous road", and the walking experience was extremely poor.
In order to meet the travel demands of citizens, in the pedestrian convenience improvement project of Tiantangbao Station, the pedestrian walkway with a length of about 450 meters at the No. 1 entrance and exit has renovated, and the original pedestrian path have been widened and upgraded. At present, the project has been completed and put into use. (Translated by Xu Hong, Fathom Language Limited)
Editor:Jiang Yiwei