Photo News
Peaches in Xipeng Huaguoshan are ripe!
2022-06-21 09:54:42
CHONGQING (CQNEWS) -- "It is heard that the peaches here are ripe. We come to pick them and play around." In Xipeng Chang'an Village, Jiulongpo District, many citizens came to taste the first batch of ripe peaches on the branches.
A few days ago, Huaguoshan peach-picking has started, and the picking period will last until the end of the month.
It is reported that after years of gestation period, Huaguoshan peach has changed from "selling by jin" to "selling by individual", from offline sales to online and offline integration. The local industry chain model of "agriculture + culture + tourism" are helping farmers increase income and rural revitalization.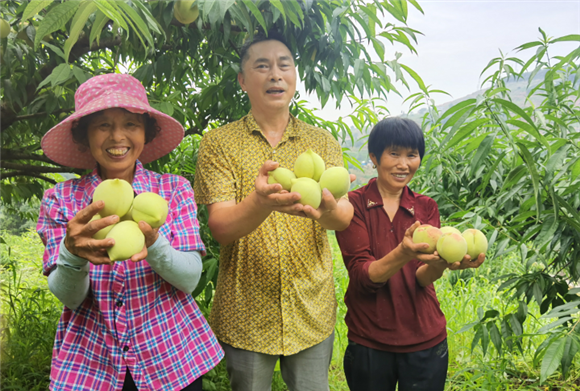 (Translated by Wang Jing, Fathom Language Limited)
Editor:Jiang Yiwei