Chongqing News
Graffiti streets – the colorful decoration of Chongqing
2022-06-23 10:51:43
CHONGQING (CQNEWS) -- A brush and a trace of color can serve as a part of a poetical life as a blank wall turns into a canvas, imagination becomes the source of creativity and colors transform into a way to articulate meaningful lives. In Chongqing, you can, out of surprise, see graffiti whenever turning around a corner of a street. Now let's explore some graffiti streets in Chongqing – the colorful decoration of the city.
Chongqing's coolest street-style graffiti street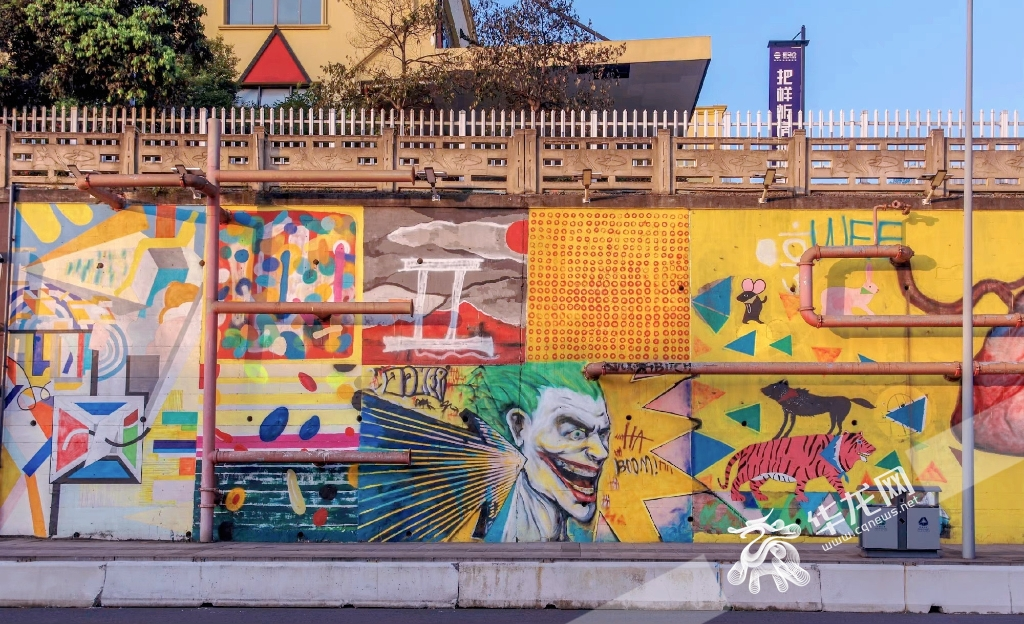 Around the Jinyu subway station (in the direction of Meixin Wine Plaza), there is a nearly hundred-mile road decorated with graffiti. The iridescent and stunning wall paintings depict characters, animals, natural scenery and urban views.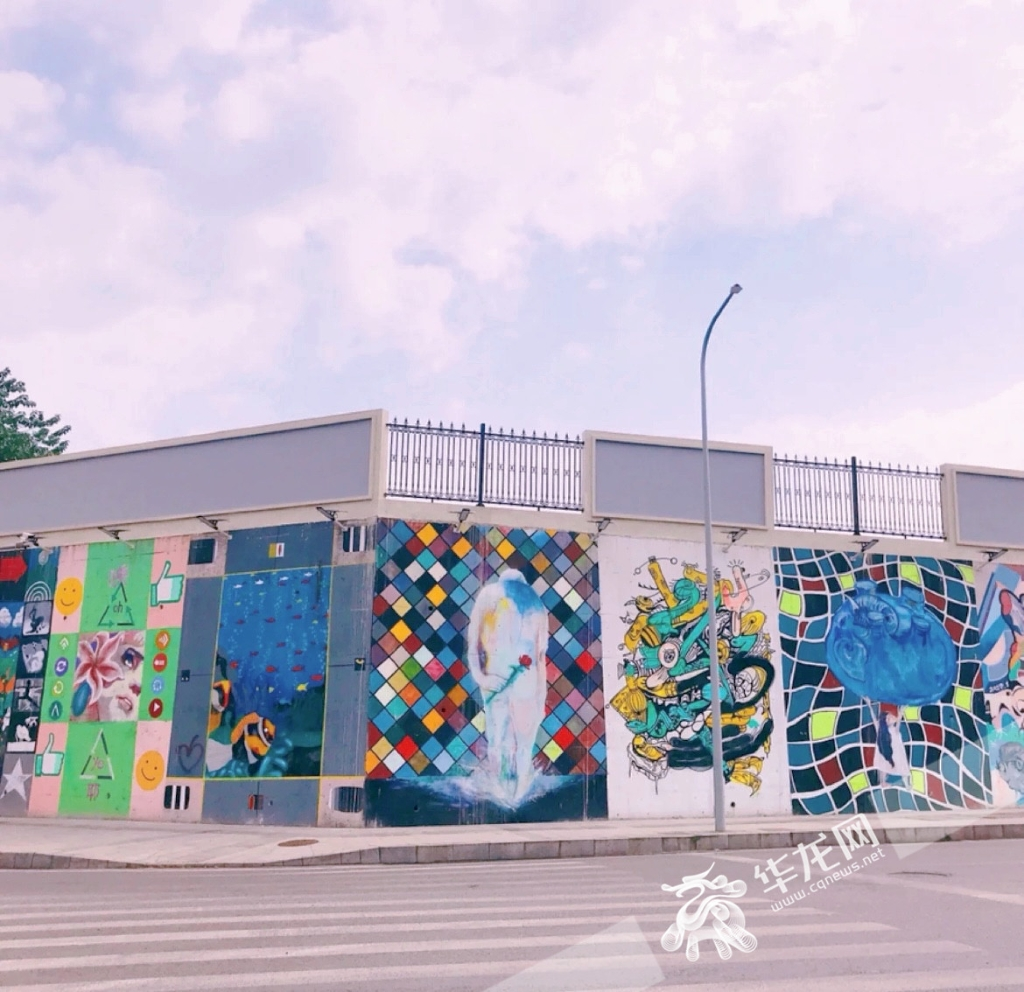 Strolling around, you will be pleased by the graffiti-covered walls along the street stretching for nearly 100 meters. Hundreds of ingenious graffiti works are featured in various styles including abstract paintings and realistic paintings. The paintings show us clowns in comic books, game scenes of Mario, different genres of fruits and flowers, as well as high heels and crocodiles. Each of them is unique in hues and shapes.
Mafangwan Qicai Alley in Shapingba
An old-timey small alley is painted with cute and iridescent graffiti – this is the view of Mafangwan No. 66 Qicai Alley. When those simple and unsophisticated black bricks are covered by colorful pigments, every corner, slab stone and window can offer wanderers different visual experiences. In this street, you will be busy enjoying the cutest animal graffiti. Here, you can take fashionable photos even though you're in a small corner.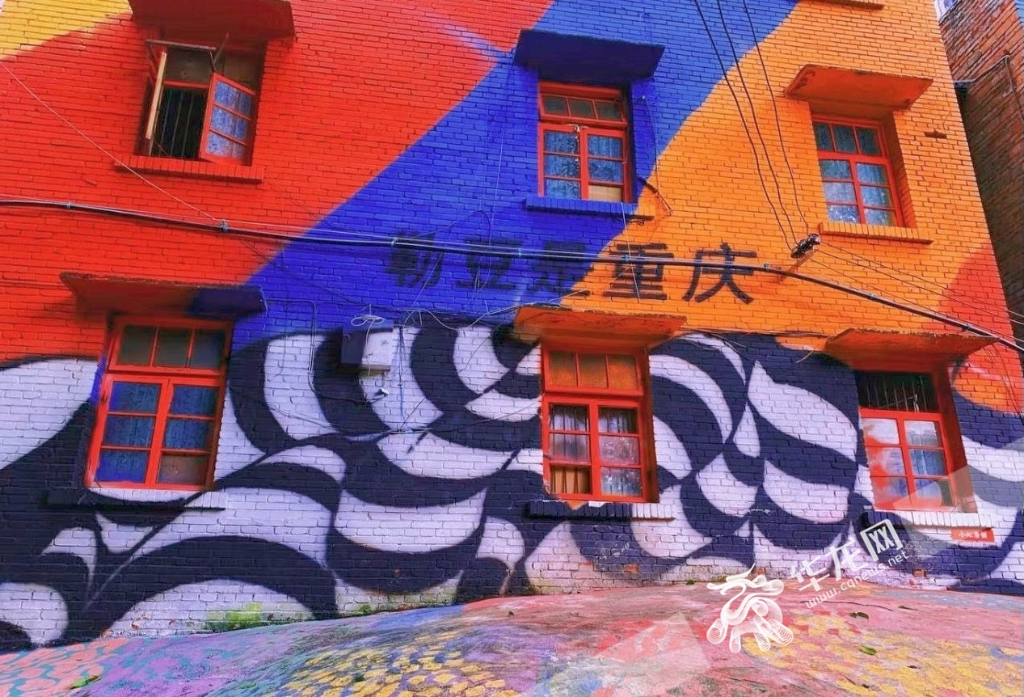 Red, green, blue, yellow and pink – all these lively colors jointly create a bright and fresh atmosphere. The combination of different hues renders the alley more interesting and charming. Walking on the street, you seem to enter a kaleidoscopic maze only seen in tales, which is filled with contrasting colors, lovable pet graffiti as well as scattered yet interlinked footpaths in the alley.
Shijingpo Graffiti Street in Shapingba
Shijingpo Graffiti Street in Shapingba is an isolated town surrounded by vegetation, and is full of multicolored structures and wall paintings. Houses with various colors stand along roads – yellow, blue, pink, purple and jade-green – these are all conspicuous colors favored by teenage girls.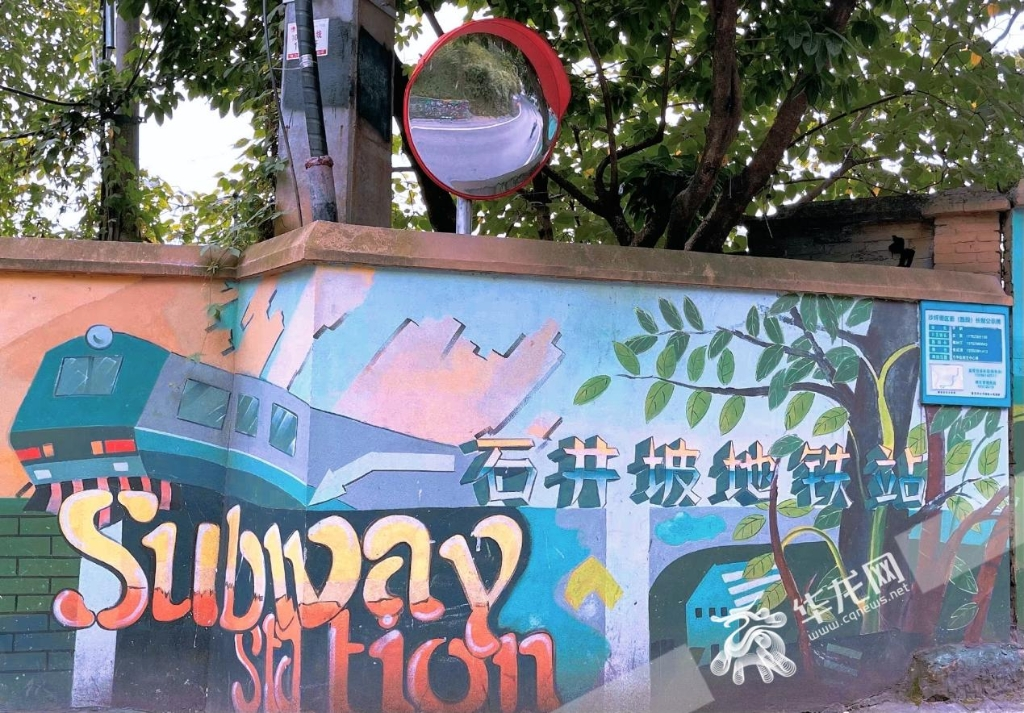 You will feel carefree while wandering the street. You will recall the bygone days when seeing those colorful houses, courtyards surrounded by trees and widespread graffiti that can be old-school, energetic, cute and stylish. You can take great photos everywhere in this street and it is a perfect place for young girls. (Translated by Huang Ziming, Fathom Language Limited)
Editor:Jiang Yiwei