Photos
The fifth Olympic Night Run kicks off
2022-07-26 10:56:15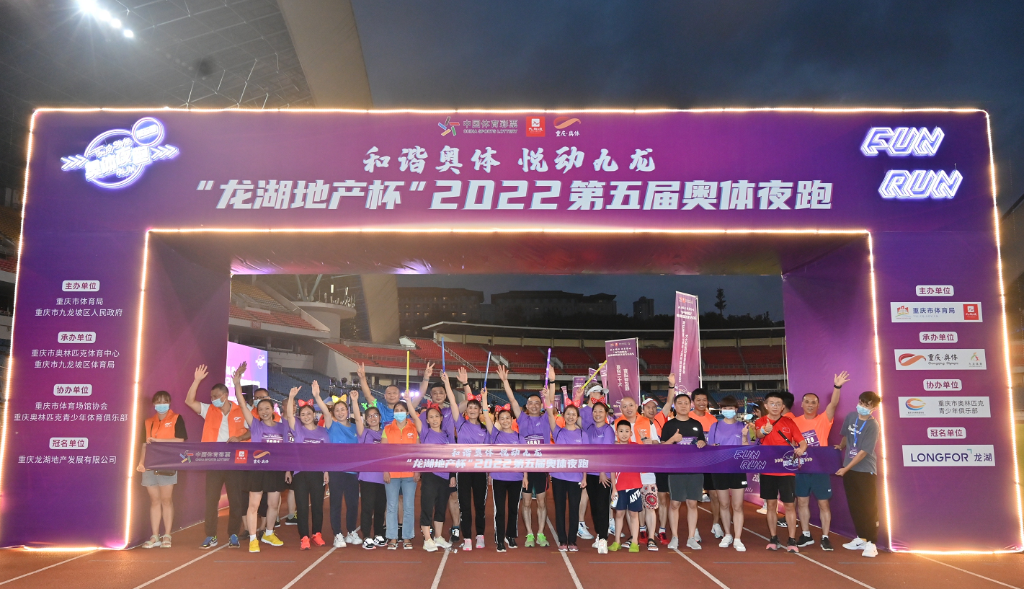 CHONGQING (CQNEWS) -- On the evening of June 22nd, the Fifth Olympic Night Run in 2022 started at the Chongqing Olympic Sports Center, and nearly a thousand runners gathered at the Olympic Sports Center on the summer night.
At 7:00 in the evening, the reporter saw at the Olympic Sports Center that a large group of runners in Olympic night running uniforms had begun to warm up. "I have participated in it for two consecutive sessions, and the organizer is quite considerate! The weather is hot, and they have specially prepared cooling sponge blocks and ice water for us," Mr. Wan, a runner, told reporters.
At 8:30, the night running officially began, and nearly a thousand runners left the starting point and started running along the track.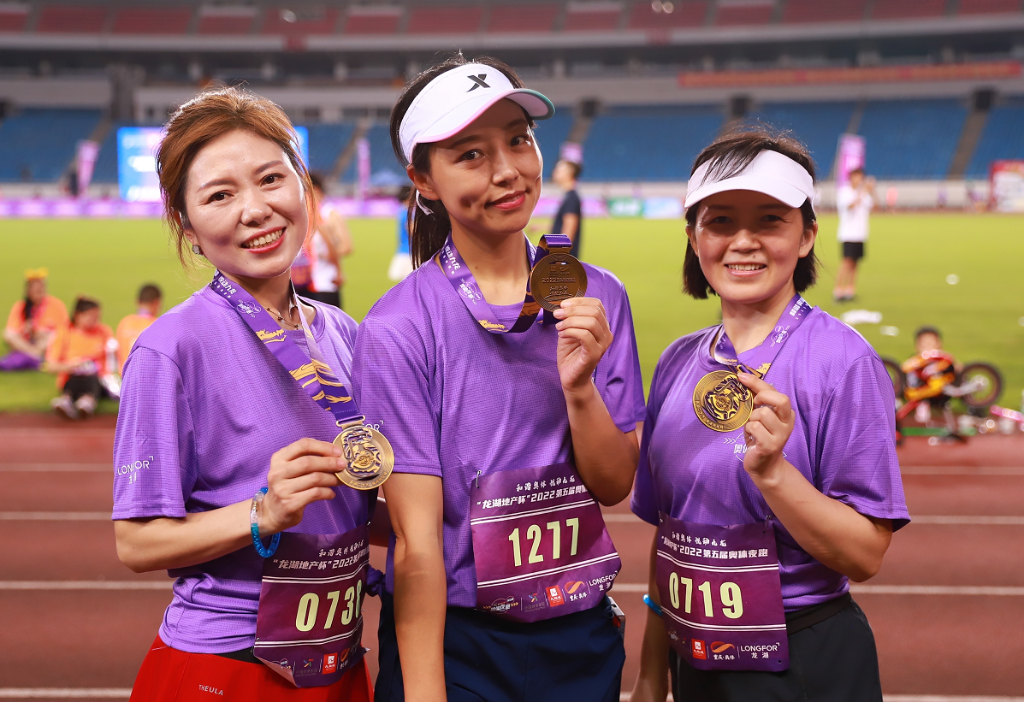 The reporter saw at the scene that this year's clothing design is more fashionable and modern. The capitalized "RUN" makes the overall design more international. The number stripe also has fluorescence. After the night running team set out, it glittered under the light around the Olympic Sports Center.
As there is no ranking in this night run, runners can get medals as long as they finish. Many people run quite comfortably, shooting night scenes along the way with their mobile phones while running. It is understood that the design of this year's night run commemorative medal is quite unique, focusing on the humanistic spirit of the fifth night race and Jiulongpo's "Nine hearts belongs to one dragon to travel the world". (Translated by Xu Hong, Fathom Language Limited)
Editor:Jiang Yiwei