Chongqing News
The Gobang Competition of the 2nd Chongqing Mind Sports Games kicks off
2022-07-29 10:49:33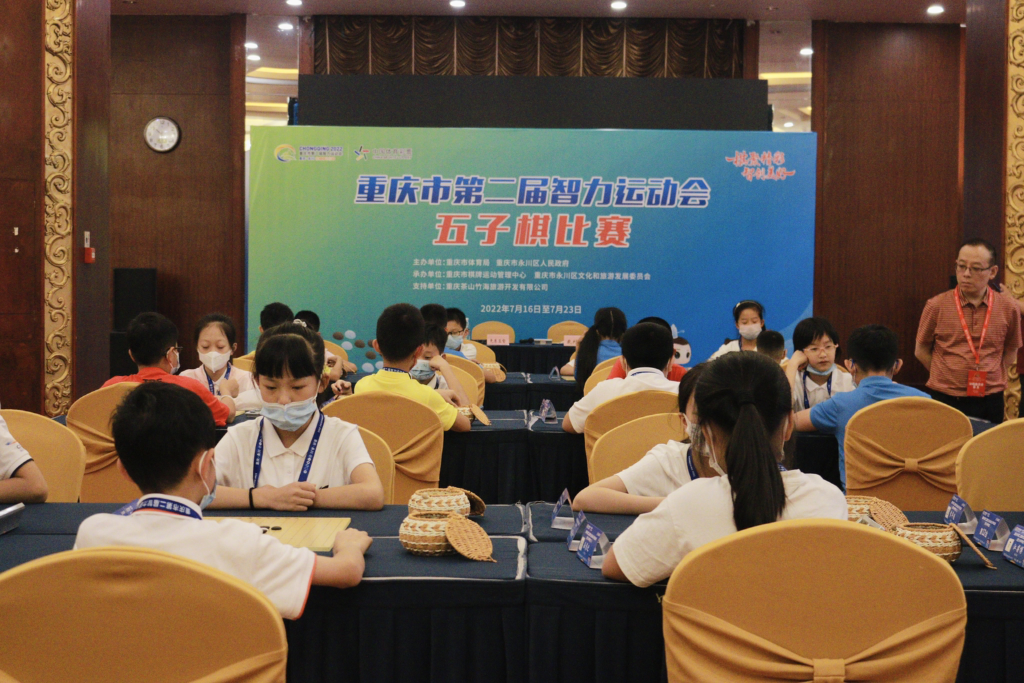 CHONGQING (CQNEWS) -- Recently, the Gobang Competition of the 2nd Chongqing Mind Sports Games kicked off. 114 Gobang enthusiasts of delegations from 12 districts and counties in the city, including Nan'an, Shapingba, Yubei and Wanzhou, will compete in 5 days. This competition set up six groups: youth group A, young group B, mixed group, open men's group, women's group and mixed group. The competition will last from July 27th to 31st.
"When it comes to Gobang, the common reaction of many people is to think that it is simple, and one can win by connecting the five pieces. But in fact, there are many restrictions on the black side in Gobang competition. For Gobang masters, the game can last for more than three hours," Shi Ling, the chief referee of this competition introduced. In order to provide more Gobang enthusiasts with the opportunity to exchange and play games, this year's Mind Sports Games has set up a youth group B for the first time, and the participants are little chess players under the age of 10, performing a free start, and adopting a double-game system, with each player playing black once, which ensures the fairness and justice of the game.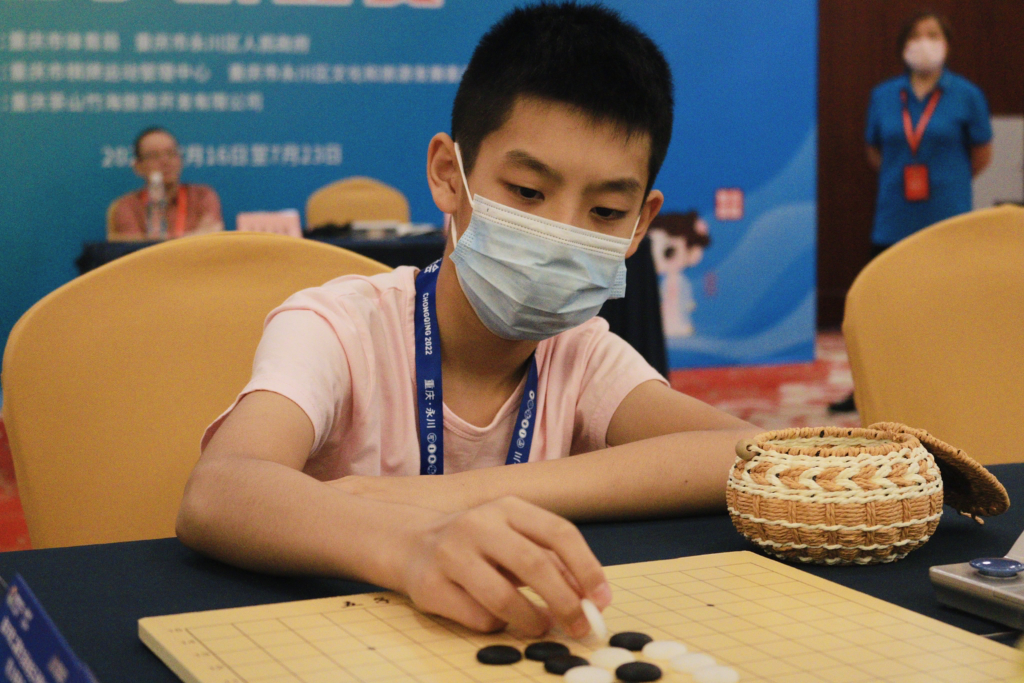 In addition to little chess players, this Mind Sports Games also attracted many adult chess players to participate. Wang Qian from the High-tech Zone representative team is one of them. As the champion of the men's group in the last Gobang game, he admitted that he was rushing for the championship.
"The outstanding chess players in this competition will have the opportunity to participate in the selection of Chongqing teams for the Mind Sports Games, and represent Chongqing in the 5th National Mind Sports Games to be held in Hefei in 2023," said the relevant person in charge of the Municipal Chess and Card Center. In recent years, our city has gradually strengthened the promotion and popularization of the Gobang by recording the chess and card three-send cloud class, holding the online open class of Gobang, and opening the Gobang column. The city's first Gobang level tournament is currently under active planning and is expected to be held in the second half of this year. (Translated by Xu Hong, Fathom Language Limited)
Editor:Jiang Yiwei