Chongqing News
The first voyage of Yangtze Yinxiang cruise ship after upgrading
2022-08-02 10:51:34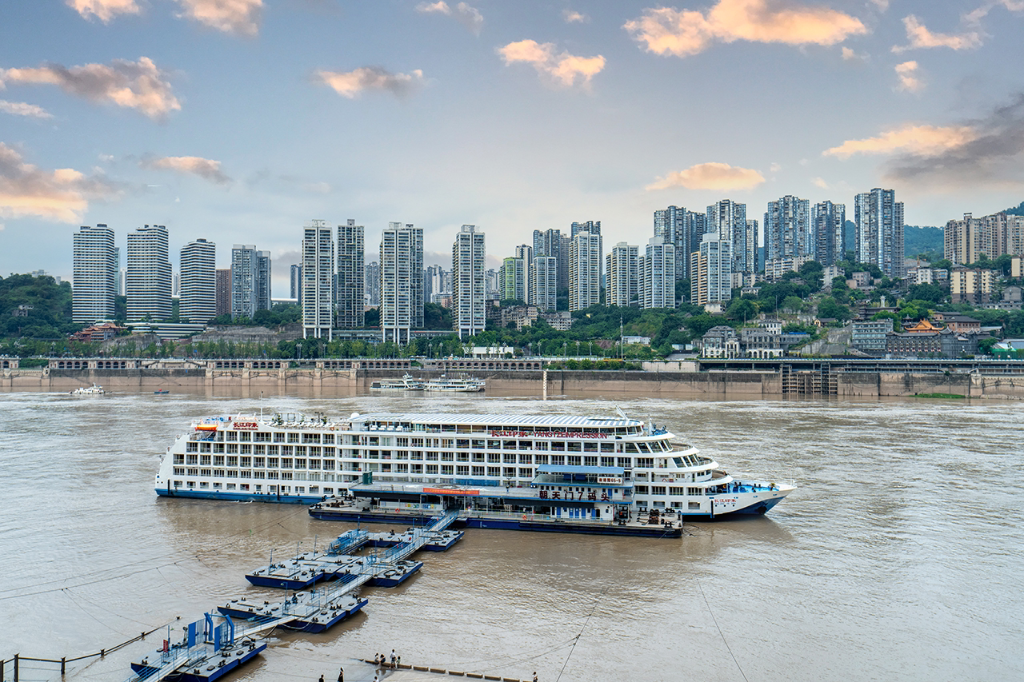 CHONGQING (CQNEWS) -- On the evening of July 28, the Yangtze Impression cruise ship after upgrading set sail for the first time at Chaotianmen Wharf in Chongqing.
"Yangtze River Yinxiang" is a medium-to-large cruise ship with a 5-story high-transparent revolving lobby, and the first double sightseeing elevators are connected to the largest sun deck in the Yangtze River. The ship has 153 balcony rooms with panoramic river views, 152 crew members and 298 people fully loaded. The cruise route is from Chongqing to Yichang (4 days and 3 nights) and Yichang to Chongqing (5 days and 4 nights).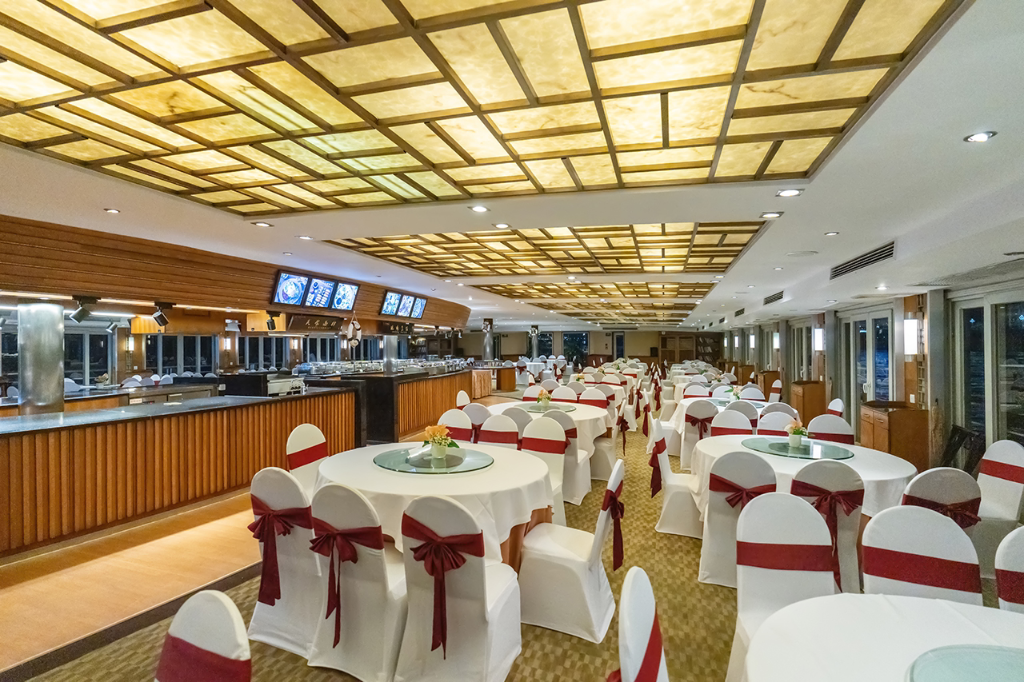 It is understood that the "Yangtze River Yinxiang" has been upgraded this year. Including the upgrade of shore excursions, the selection of five major ashore attractions; the replacement of comfortable mattresses to ensure a comfortable sleep for guests; the mobile Impression Shicheng Museum built on the ship, telling the stories and legends of the Three Gorges of the Yangtze River for thousands of years. The ship also provides intimate butler service and child care.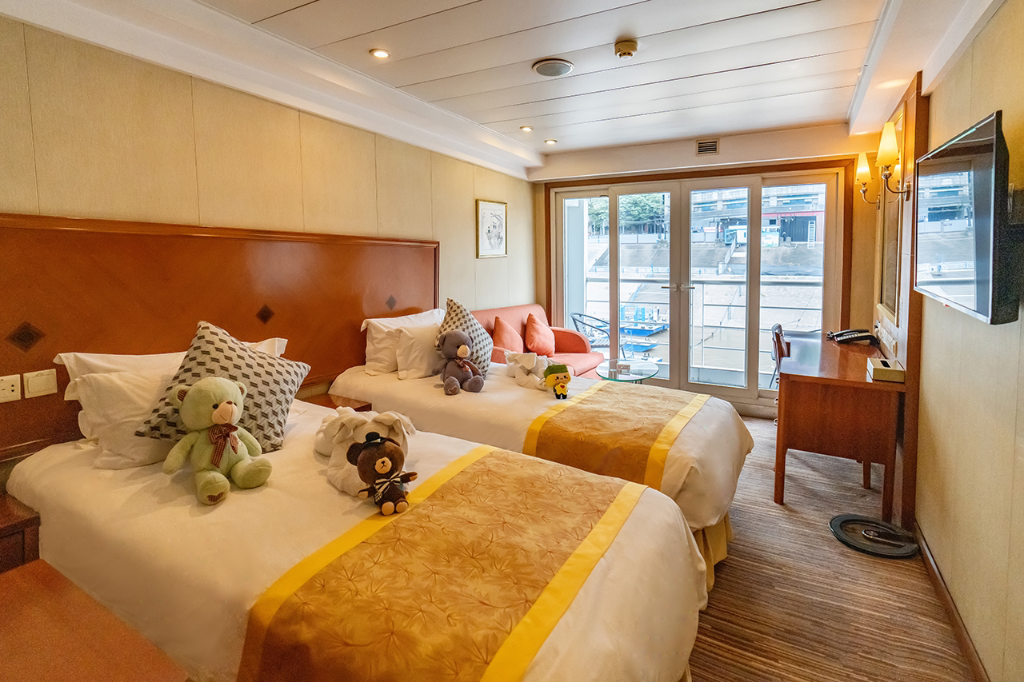 The "Yangtze River Yinxiang" cruise ship has also upgraded the meals on board, which is the biggest difference between it and other cruise ships. The 24-hour kitchen on the river (the restaurant provides 24-hour food service) is the first on the ship, and intangible cultural heritage masters and culinary masters from Ba and Chu are invited to bring you authentic and delicious Chu and Sichuan dishes, creating a delicious food ship on the Yangtze River.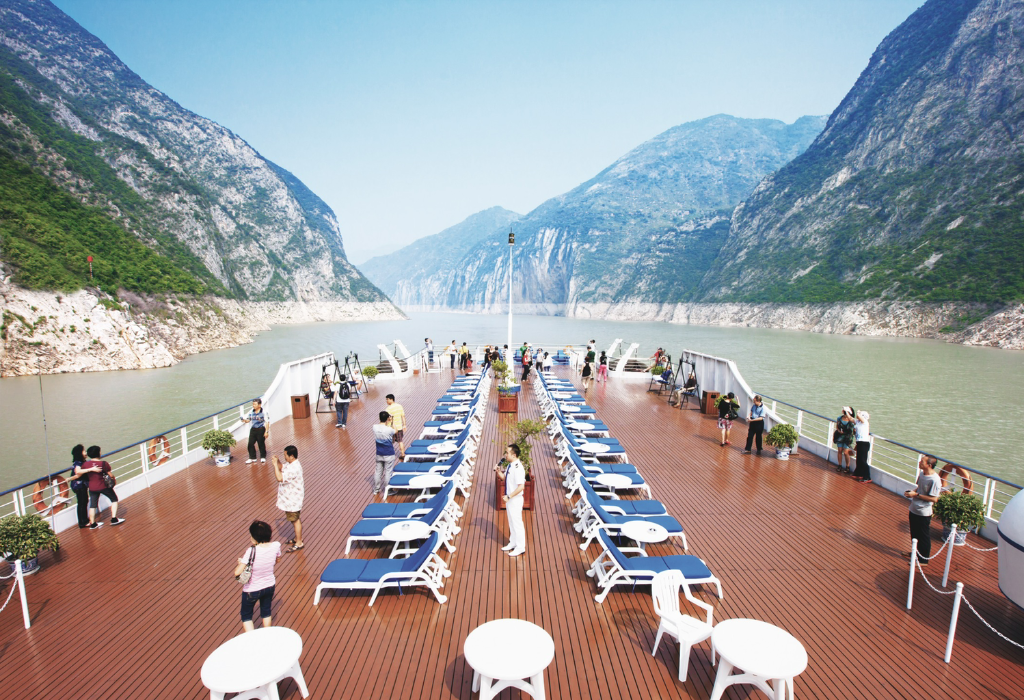 According to statistics, since June 18, 31 Three Gorges cruise ships have resumed voyages (including 25 luxury cruise ships and 6 economic cruise ships), accounting for more than 60% of all cruise ships. On the night of the maiden voyage of the Yangtze Impression on July 28, the bookings were close to full.
The relevant person in charge of the "Yangtze River Yinxiang" cruise ship said that at present, the gradual relaxation of the passenger load factor of domestic cruise ships will also benefit the recovery of the Three Gorges Tour. As the Three Gorges Tour gradually resumes normal operations, it is expected that more tourists will come to experience it in the future. (Translated by Xu Hong, Fathom Language Limited)
Editor:Jiang Yiwei