Chongqing News
Huangge Ancient Road Air-raid Shelter to be open to the public soon for free
2022-08-04 14:46:29
CHONGQING (CQNEWS) -- The protective restoration program of Huangge Ancient Road Air-raid Shelter, one of the "Mountain City in Air-raid Shelter (Shan cheng dong tian) – Special Action on Chongqing Civil Air Defense Projects", has been mostly completed. The improved and upgraded Air-raid Shelter has integrated the Huangge Ancient Road, Huangjueya Ancient Street, Laojundong scenic spot with other historic sites to present a beautiful scenic area full of Chongqing culture and anti-war history. It will be open to the public soon.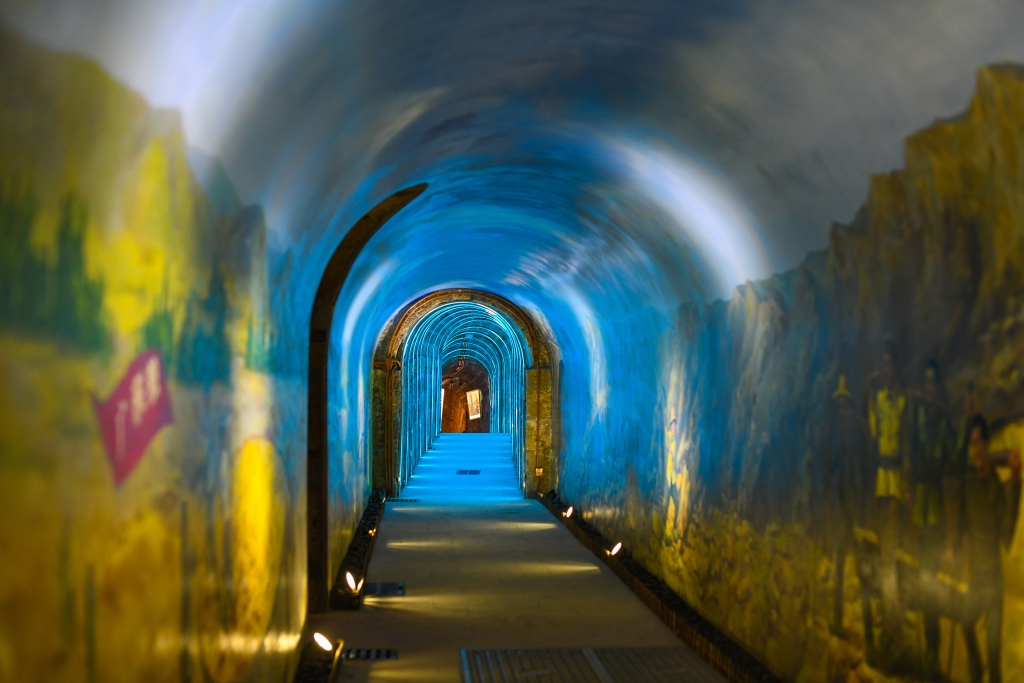 Situated in the mountain between Huangge Ancient Road and Laojundong Taoist Temple in Nan'an District, the air-raid shelter is 2.2 meters in height and less than 2 meters in width. It is divided into lower and upper man-made caverns, namely, Air-raid Shelter one and Air-raid Shelter two. The former one is about 218 meters long with two cave entrances, while the latter one is around 286 meters long with four cave entrances. Just like a maze, the shelter runs its way zigzag up the mountain, with nearly 20 stone steps connecting the caverns.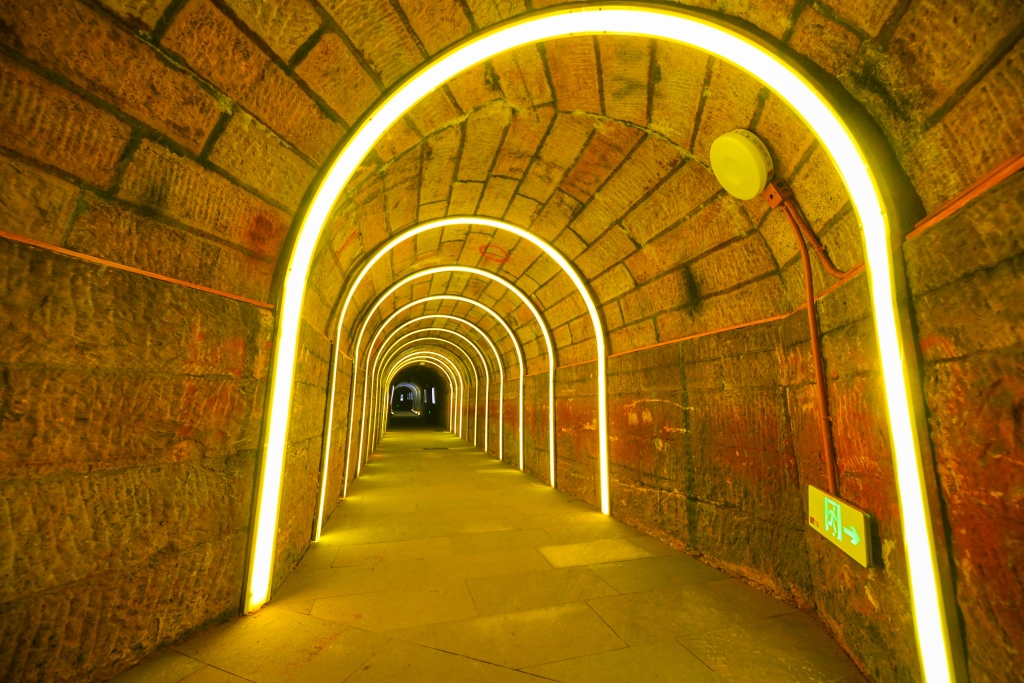 It is learned that since the implementation of the project in July 2021, the Air-raid Shelter has been upgraded in three aspects: history, culture and life, and it has now integrated the one-thousand-year-old tea-horse ancient road, Huangge Ancient Road, with the historically sacred Laojundong Taoist Temple. Based on the original style of the internal Air-raid Shelter, repairs have been made on the roof, cave walls and ground. As an icon of our time, the air-raid shelter, together with the improved monitoring and fire-fighting facilities, the newly added advanced lighting technology and projection technology, will provide tourists with a unique travel experience.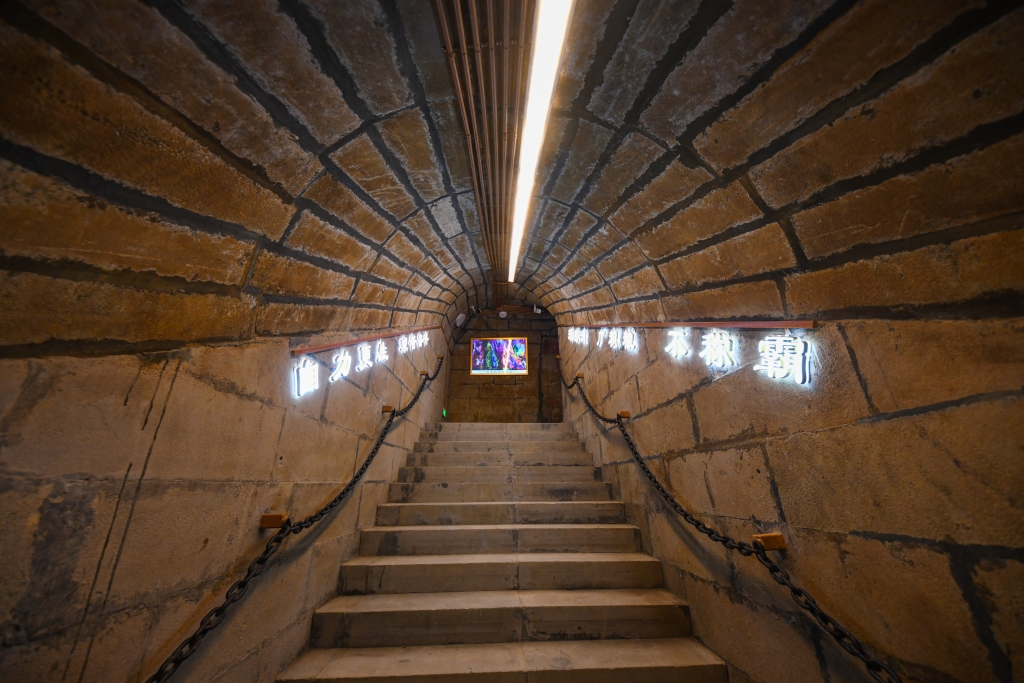 Additionally, with a strong sense of aesthetics, the air-raid shelter features its beautiful natural landscape and profound cultural heritage of Chongqing culture and anti-war culture.
It is reported that shelter one and shelter two are situated in the mountain between Huangge Ancient Road and Laojundong Taoist Temple in Nan'an District. The collapsed and blocked section in the shelter one has been cleared, and the 140-meter-long main cavern of shelter one and the 128-meter-long cavern between entrance B1 and entrance B3 of shelter two have been upgraded for danger elimination, so as to improve the quality of cultural tourism. Based on the original style of the Air-raid Shelter, the Huangge Ancient Road, Huangjueya Ancient Street, Laojundong scenic spot and other historic sites are integrated to build a new Chongqing and present a scenic spot full of Chongqing culture and anti-war history. (Translated by Cai Xinyu, Fathom Language Limited)
Editor:Jiang Yiwei