Chongqing News
Some cold dishes can stimulate your appetite in summer
2022-08-19 14:34:03
CHONGQING (CQNEWS) -- In the hot summer, cold dishes have become the darling of people. Cucumber salad, black fungus salad and beef salad... those cold dishes are extraordinarily appetizing. Many merchants have seized this business opportunity and introduced a variety of cold dishes. Most people only care about the taste of the food, whether it is bought from a street vendor or a small store of only 10 square meters. Let us take you to find out more!
Lilaowu Koushui Chicken
Situated at the intersection of Wanshou Road in Nan'an District, "Lilaowu Koushui Chicken" is a small restaurant with very simple decoration, which has been visited by the nearby residents since their childhood. Its signboard in red and yellow, is particularly eye-catching. Customers can see the clean and tidy worktops through the transparent glass.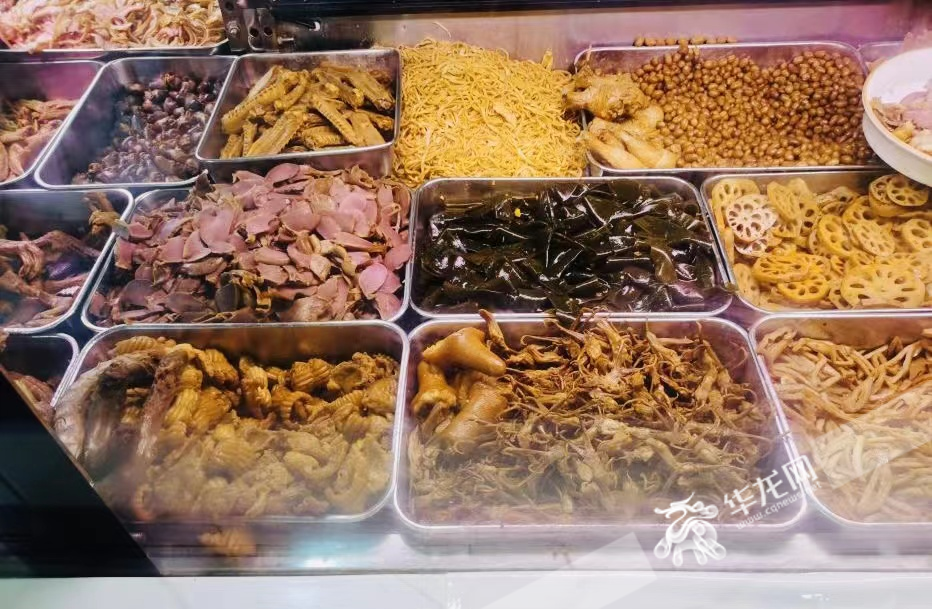 The restaurant serves a wide variety of dishes, including the signature dish "koushui Chicken (steamed chicken with chili sauce)" and other common cold dishes like white meat with garlic, duck intestines and tripe. Their secretly home-made seasoning looks quite appetizing. Because the seasoning can make the dishes very salty and less tasty after they are mixed for a long time, the owner will pack the seasoning and the dishes separately for the customers if they prefer to take them home.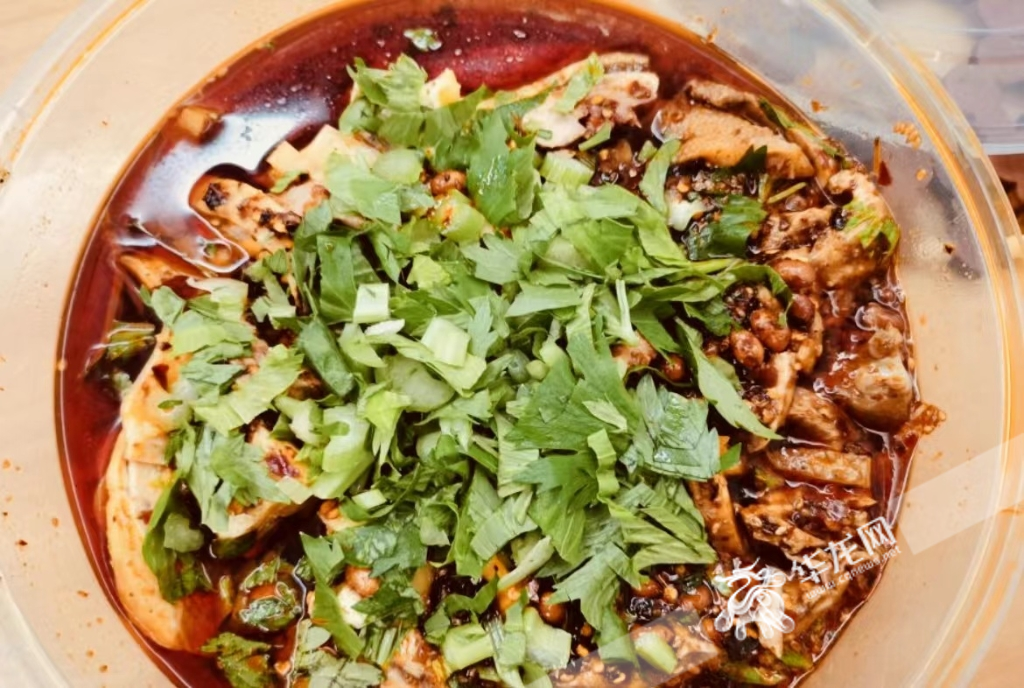 Address: No. 3-10, Wanshou Yicun, Nanping, Nan'an District, Chongqing Municipality
Maoxi Home-made Dishes
The best dish of Maoxi Home-made Dishes restaurant is stewed vegetables, which has its own special flavor and is available in different varieties. The stewed vegetables smell delicious and taste truly good. You can enjoy the food with a glass of beer in summer and it's extremely comforting! The plump, tender-fleshed stewed goose, the stewed pork feet, chicken wings and chicken feet with a soft taste, the stewed pig tails with a nice chewy texture, as well as the stewed pig ears and stewed pig's stomach are all delicious.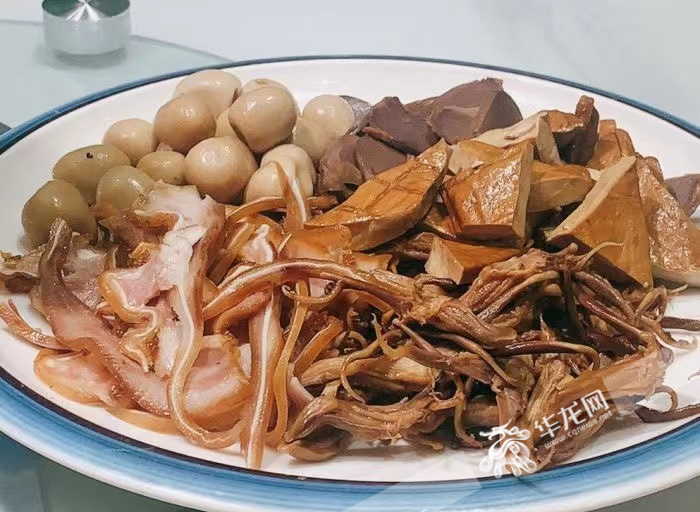 Address: No. 136, Jinyu Avenue, Jiangbei District
Zuibaxian Rejiuguan
Located in an old neighborhood, the restaurant looks unexceptional but is always full of customers. With its own peculiar enchantment, the long-established restaurant serves different kinds of dishes at an affordable price. The white meat with garlic is thinly sliced and mostly lean. The fat meat is sweet and spicy, not very greasy and tastes good. They also serve pig ears salad, fresh lettuce, silky steamed chicken with chili sauce ... With these cold dishes and the special red bayberry wine of the restaurant, you will have an unforgettable gourmet tour!
Address: No. 17, Huayi Road, Qixinggang, Yuzhong District
(Translated by Cai Xinyu, Fathom Language Limited)
Editor:Jiang Yiwei