Chongqing News
Chongqing's first professional football stadium to be completed by the end of October
2022-09-09 14:15:53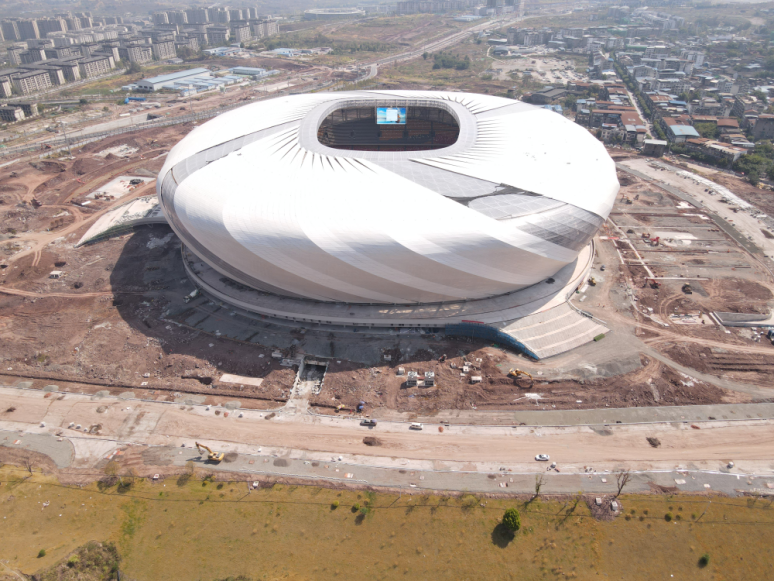 CHONGQING (CQNEWS) -- The reporter learned from Liangjiang New Area that the construction of Chongqing Longxing Football Stadium, the important sports facility and the first professional soccer stadium built in Chongqing, has been accelerated. Relevant workers were trying every possible way to make up for the lost time and make a dash towards the final stage of the project. At present, the interior decoration of Chongqing Longxing Football Stadium is coming to an end, while the outdoor garden is under construction and expected to be completed by the end of October.
Roaring machines, passing cars, busy personnel... As the heat wave faded for the past days, the busy scene at the site of Chongqing Longxing football stadium reappears.
The reporters saw at the site that the exterior construction of football stadium has now been completed. This huge modern stadium, with smooth lines of the outer wall, spirals up and gives a multi-level sense of space.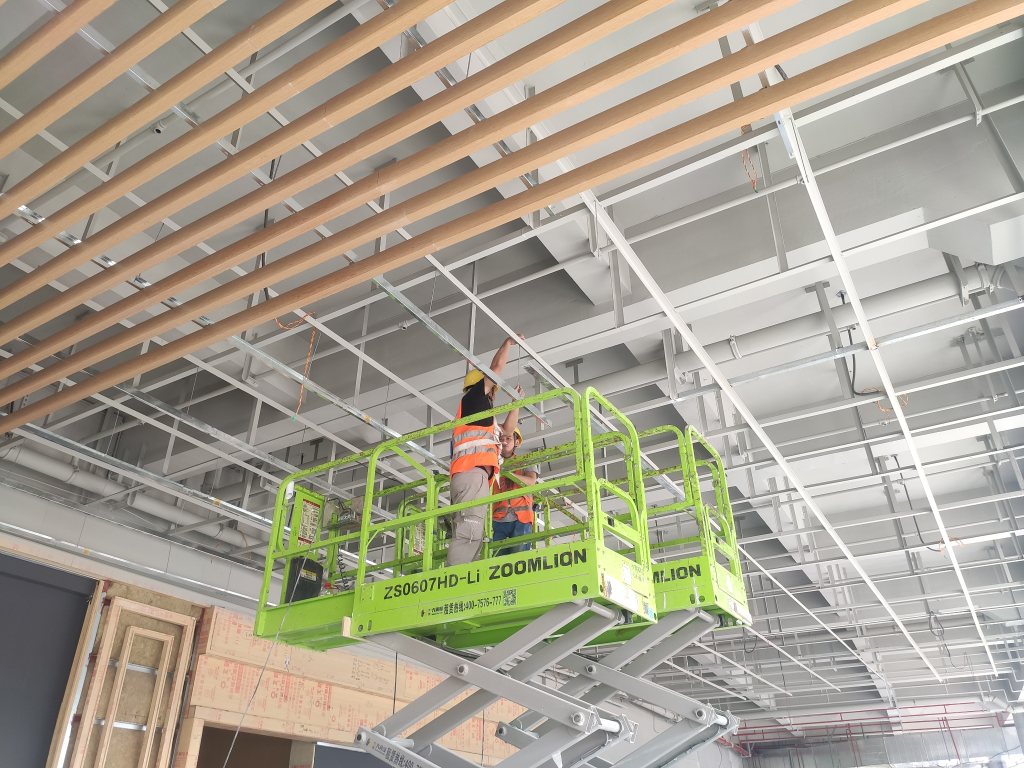 From a distance, the smooth curve of the court looks like a soaring and rising dragon; it blends in with the outdoor garden landscape that combines ecology and beautiful scenery, echoing the traditional cultural image of Longxing ancient town, perfectly presenting the design concepts of "rotation" and "convergence".
It is learned that Chongqing Longxing Football Stadium covers an area of 303 mu, with a total construction area of 167,000 square meters and 60,000 seats for audience. With a total investment of about 2.8 billion yuan, the stadium boasts four standard football training fields on the west side of the football field.
After completion, Longxing Football stadium will be one of the four professional football stadiums in China, with a capacity for more than 60,000 spectators and the largest LED transparent screen (covering an area of 87,000 square meters, with 458,000 lamp beads). It's also the first professional domestic football stadium that applies intelligent command module to create a "smart brain" for digitalization and informationization of the venue. (Translated by Cai Xinyu, Fathom Language Limited)
Editor:Jiang Yiwei