Chongqing News
The "city temperature" in an accessible board
2022-09-13 11:51:54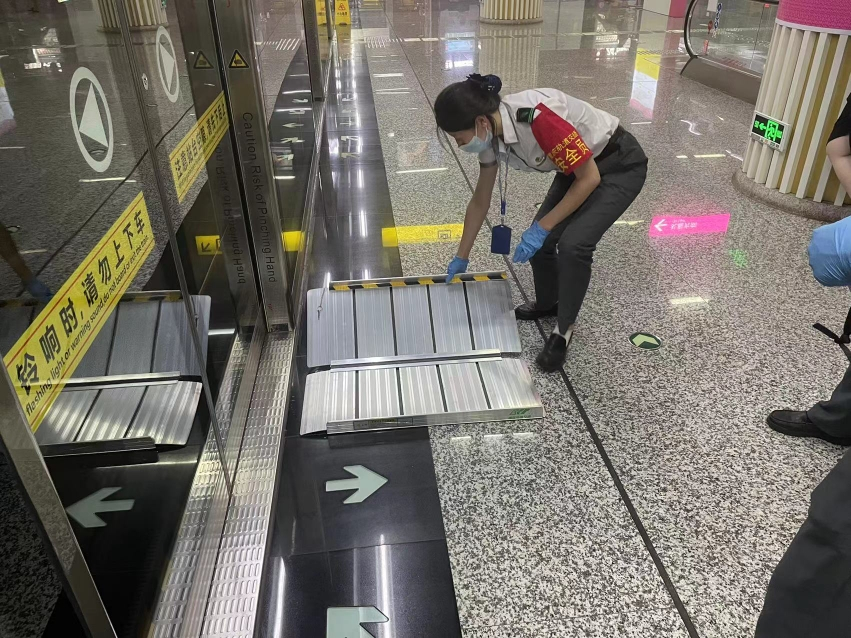 CHONGQING (CQNEWS) -- The temperature of a city is often revealed in the smallest details.
Recently, many citizens of the mountain city find when they take rail transit that there is an unimpressive accessible board laid on each gap between the train and the platform, which just "covers" the gap.
It is understood that this is the accessible board equipped at each station of the network provided by Chongqing City Transportation Development & Investment Group to provide passengers with more humane travel services.
There is a slight swing of the train body during running, so a certain safety distance is left between the train and the platform during the construction of the station to prevent trains from scraping against the platform when entering the station, but this also brings some inconvenience to passengers using wheelchairs and strollers.
To solve this problem, Chongqing Rail Transit Group has introduced the accessible boards, which are put between the platform and the train to make it easier for some passengers with special needs to get on and off the train. The accessible board is about 88cm long and 75cm wide when laid out, made of aluminium alloy with a non-slip surface, bearing a weight of about 300kg.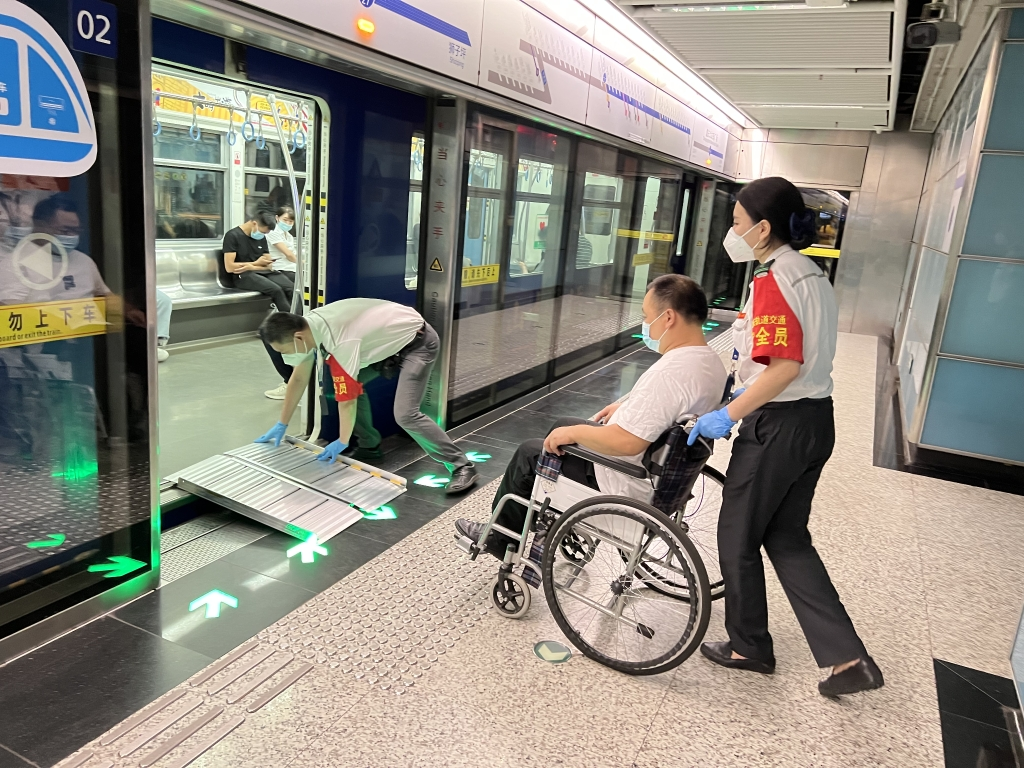 The accessible board is safe in design, easy to use and saves space. Folded symmetrically in normal times, the board will be unfolded by the station staff when in use and laid between the platform and the train, so that the wheelchair and stroller can cross it stably. Up to now, more than 140 stations of Chongqing Rail Transit network have been equipped with about 210 sets of accessible boards, and it is expected that all stations on the network will be covered this month.
"The station has a set of standardized operation procedures for blind people, as well as key passengers who use wheelchairs and strollers. Once such passengers are found, staff will escort them to get on the train safely, and inform other staff at the stations they will reach and transfer to escort them until they leave the station safely." According to the relevant person in charge of the operation management center, the introduction of barrier free ferry not only makes it safer and more convenient for passengers to get on and off the train, but also improves the service efficiency of station staff.
Chongqing Rail Transit Group reminds passengers that they can also use the accessible boards if necessary by calling the Rail Transit Group's service hotline 023-68002222 or the station duty telephone number or contacting the staff at the station. (Translated by Hu Chuanmin, Fathom Language Limited)
Editor:Jiang Yiwei