Chongqing News
CRT Loop Line wins the "FIDIC Project Award" for 2022
2022-09-16 14:17:25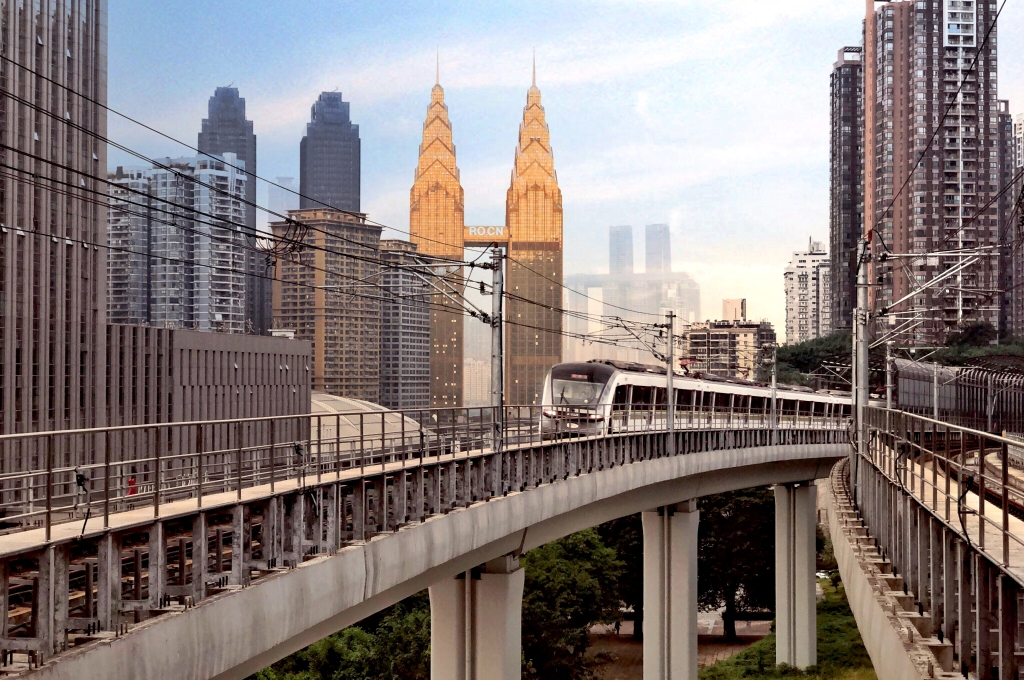 CHONGQING (CQNEWS) -- The reporter learned from the Chongqing Housing and Urban-Rural Development Commission that Loop Line of Chongqing Rail Transit (CRT) had won the "FIDIC Project Award", the international engineering award. This is the second time that CRT has been the winner of this award, after CRT Line 3 gained this award in 2017.
FIDIC, the International Federation of Consulting Engineers, is the most authoritative international organization of consulting engineers. The FIDIC Conditions, published by this organization, have been extensively used on international construction projects. Because of its authority in the global engineering consulting industries, the award issued by the organization has been acclaimed as the "Nobel Prize" in the field of international engineering consulting.
It's learned that a total of 28 projects were shortlisted for final evaluation this year, and 3 projects from around the world were awarded the "Outstanding Project of the Year". CRT Loop Line, representing China, was the standout and finally obtained the "Outstanding Project of the Year" Award (for large projects).
The construction of CRT Loop Line started on October 28, 2013, and the line has been put into operation as a closed loop from January 20, 2021. As an important part of Chongqing's rail transit network, the Loop Line is 50.8km long and covers 33 stations (including 13 transfer stations), making it the line with the most transfer stations in Chongqing's current rail transit network.
Chongqing Rail Transit Design and Research Institute Co., Ltd. (hereinafter referred to as "Design and Research Institute") contracted for the construction of CRT Loop Line, and collaborated with the Shanghai Tunnel Engineering & Rail Transit Design and Research Institute that were responsible for the design. The project is a national CBTC demonstration project of rail transit interconnection, which has not only set a world record in the operation efficiency of a single loop line, but also broken many world records.
As the first closed loop in the world that utilizes overtaking lines, CRT Loop Line is also the super rail transit project that features the longest mileage and the newest type of train (the pioneering As type), experiences the greatest difficulty in crossing rivers (3 types of bridge, crossing the Yangtze River twice, and crossing Jialing River once), transfers the largest number of passengers (11 lines and 13 stations), and connects to most places (3 high-speed railway stations, 4 integrated bus hubs, 5 urban clusters, 4 interconnected lines, and 11 lines for transfer) in the world.
Faced with the construction problems of the Loop Line project, such as complex environments, undulating terrains, and diverse geological conditions, the design team proposed to build intelligent stations in the field of urban rail transit in mountainous areas for the first time, which contributed to the innovative design and construction technology of rail transit engineering in the complex engineering environment, and successfully completed the first international rail transit project that integrates various construction methods such as large span river-crossing bridges, elevated intervals and stations, underground excavation method and open-cut method for large sections of underground stations, shield method (TBM) and mine method, according to Wu Tian, the vice president of Design and Research Institute and the project leader. (Translated by Cai Xinyu, Fathom Language Limited)
Editor:Jiang Yiwei