Chongqing News
Enjoy a cup of tea in Chongqing: a taste of life, a taste of lofty sentiments
2022-09-16 14:43:30
CHONGQING (CQNEWS) -- It takes an old table and a few broken chairs for Chongqing people to sit down and talk over a cup of tea. They do not stick to the venue and do not care about the details; as long as there is tea and water, it will be a great place for them to drink tea. Let me recommend some tea houses for you to enjoy the earthly joys and sorrows of daily life.
Dongyu Chaxu Teahouse
The entire tea house is divided into three parts. There is the main part designed in the style of Republic of China, the sunroom with a large floor-to-ceiling window, and several meeting rooms on the second floor of the green-brick main building that are very suitable for private meetings. When you step into the teahouse, your worries will be chased away by the soothing music, and the faint smell of eaglewood.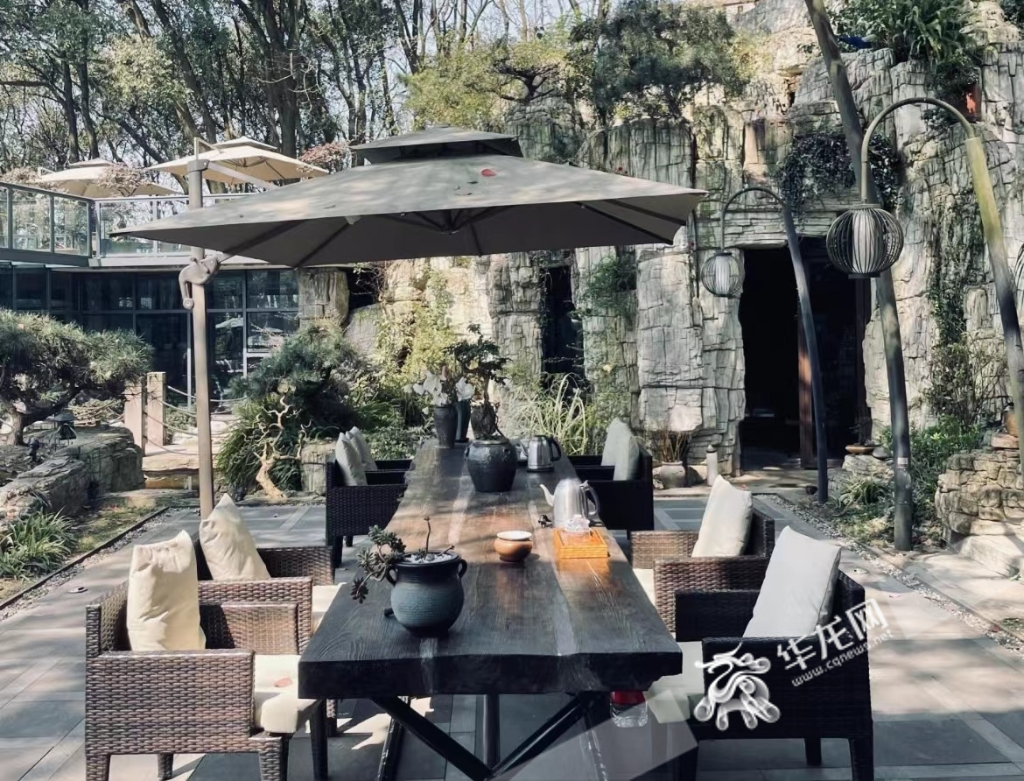 Although the teahouse is hidden in the mountains, it has appealed to visitors from all over the country. Many visitors are attracted to the atmosphere here so much that they often drive here to enjoy tea. The "Qixun Dielianhua" is the special tea served in the store, which has a light golden liquor color, a fresh and sweet taste, and a heady scent of flowers. It's very suitable for young people who are new to tea culture.
Address: Next to Lijing Hotel, Chongwen Road, Nanshan Street, Nan'an District
Cibeicha Teahouse
The decoration of the teahouse combines an antique flavor style is mixed with a little modern elements. The elegant, light and spacious tea room features furnishings with unique cultural charm, excellent sound insulation, projectors and other equipment.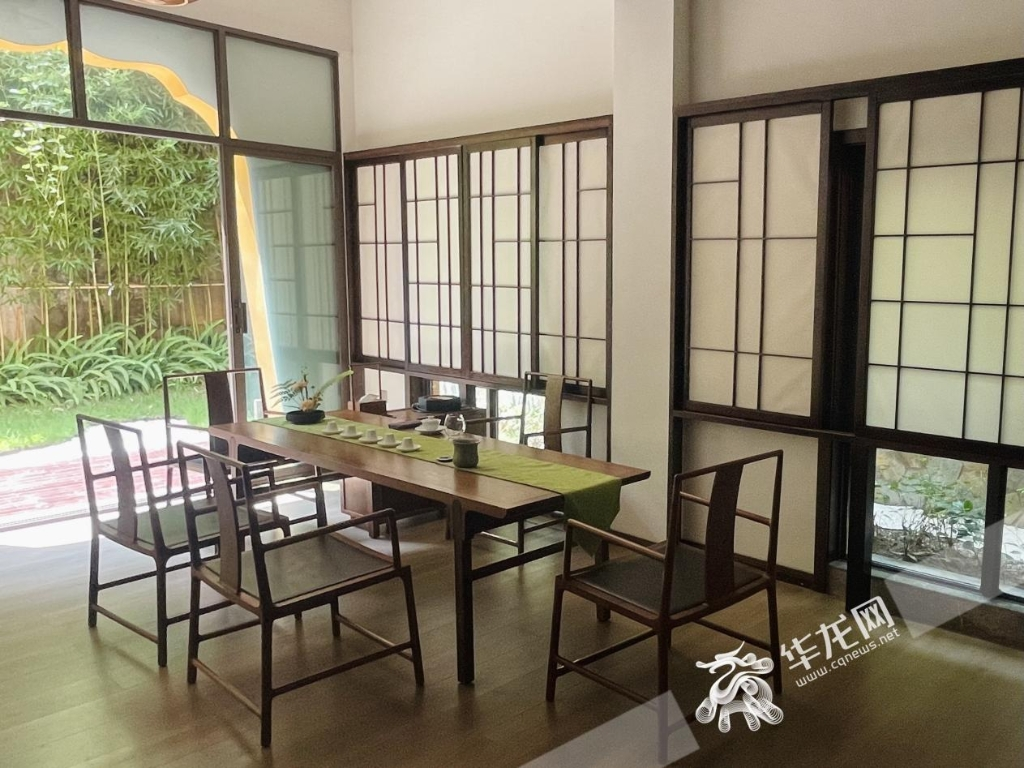 It's a great place for tea parties, contemplation and meditation, business receptions and business meetings. In addition to making tea, the tea specialists here also provide presentations, allowing visitors to learn the tea culture and refresh their mind and soul while enjoying their leisure time with a cup of tea.
Address: No. 466, Beibin 2nd Road, Jiangbei District, Chongqing (next to Baoli Center)
Xiaobei Teahouse
Located in an unspectacular place, Xiaobei Teahouse is surrounded by old residential buildings, snack shops and food stalls, and designed with old rattan chairs, small square tables, calligraphy and painting. The urban atmosphere wonderfully blends in with the "brotherhood" of Chongqing. The teahouse serves a great variety of teas such as Pu'er, Zhuyeqing, and Biluochun, and some nostalgic snacks like Yundou cake and Sanjiao cake. You can quietly enjoy your leisure time sitting on the old-fashioned bamboo chair and drinking a cup of tea here.
Address: No. 28, Daijia Lane, Jiefangbei Street (the basement level 1 of Beibuyuan Old Hot Pot) (Translated by Cai Xinyu, Fathom Language Limited)
Editor:Jiang Yiwei