Chongqing News
How kind he is! An auxiliary police officer held an umbrella for an injured old people and got himself wet
2022-09-19 10:31:46
CHONGQING (CQNEWS) -- "Please slow down and mind your feet, granddad..." Recently, an auxiliary police officer named Yu Zhonghua, escorted an injured old people to hospital from a farmers' market in Wangjia Town, Yubei District, Chongqing. He held the umbrella for the elderly, and got himself exposed to the rain.
Mr. Zhang, the injured old man, is nearly 80 years old and lives in Muer Town. That morning, he went to Wangjia Town for shopping and accidentally fell to the ground, with his lips broken. After the sighting, Yu Zhonghua, the auxiliary police officer from Wangjia Police Station who were patrolling nearby came to send the old man to the health center immediately with the community staff.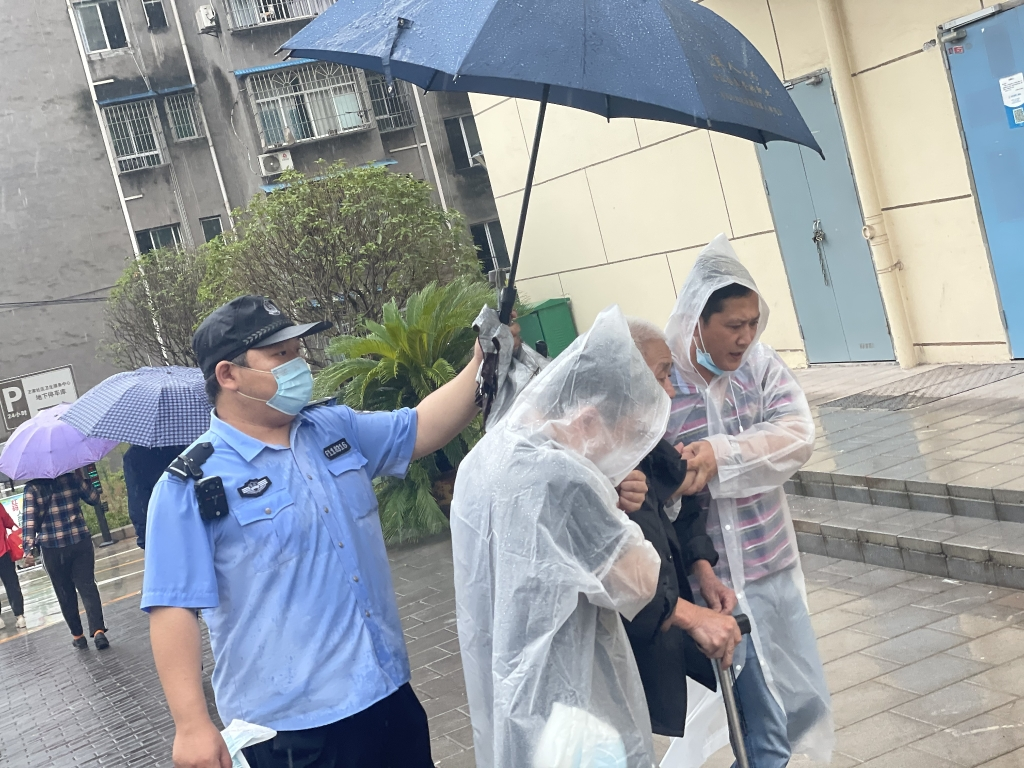 The elderly did not want to take the car, and politely declined Yu Zhonghua's offer to carry him, so all people decided to walk with him in the rain. 10 minutes later, the elderly arrived at the health center, and at that time, Yu Zhonghua's clothes were wet through.
The medical examination confirmed that the elderly was fine. Afterwards, the old man's son came to the hospital and expressed his gratitude to the community and the police station for their kind assistance before taking his father home. (Translated by Cai Xinyu, Fathom Language Limited)
Editor:Jiang Yiwei