Chongqing News
Two supportive teams from Chongqing help with nucleic acid tests in Guizhou
2022-09-19 11:26:19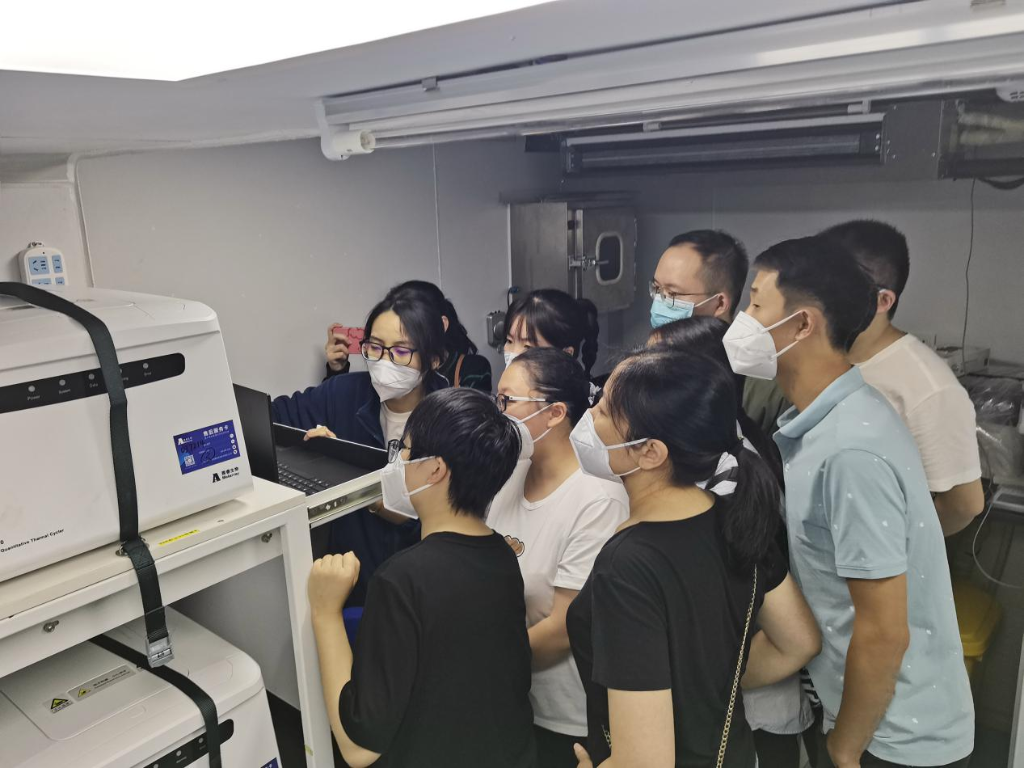 CHONGQING (CQNEWS) -- According to the joint prevention and control mechanism of the State Council and the arrangement of Chongqing Municipal Committee and Chongqing Municipal Government, two nucleic acid testing teams were set up by Chongqing Municipal Health Committee to offer assistance to Guizhou on September 13. The two teams went to Guiyang City and Zhijin County in Bijie City respectively to supply "Chongqing power" to the local nucleic acid testing. On September 15, news came from the two teams that they had started offering support in nucleic acid testing.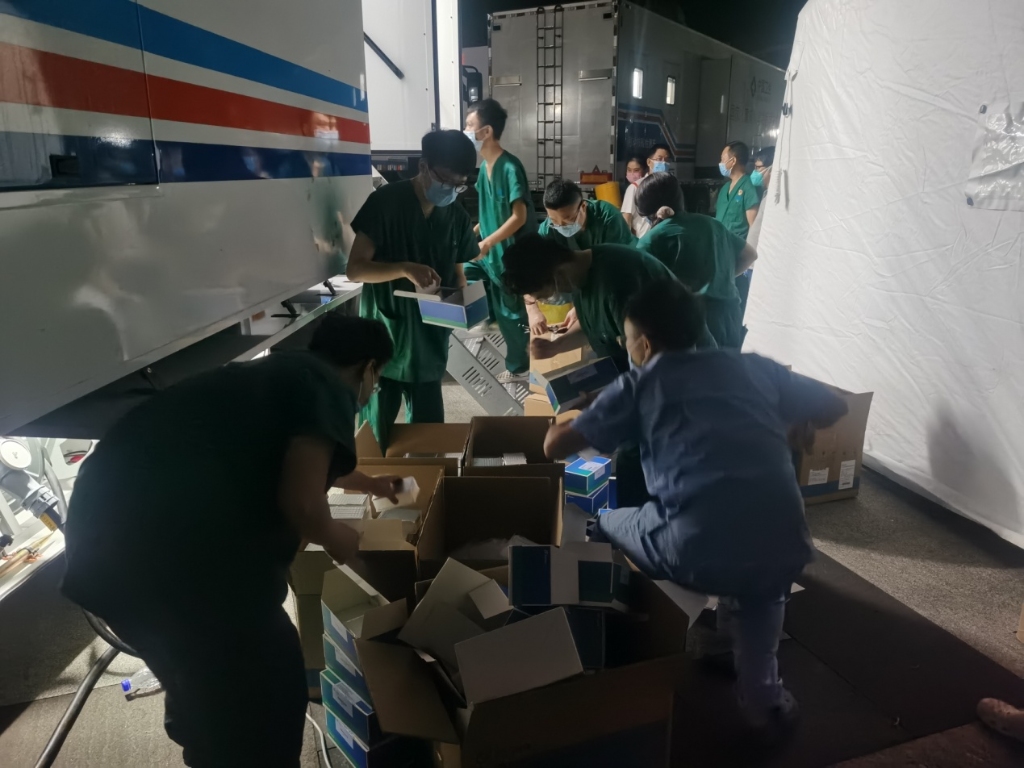 In the early morning of September 13, Chongqing Municipal Health Committee formed a supportive team with a testing capacity of 100,000 people, which consists of 5 movable shelters and 209 staff members from 2 municipal hospitals and 9 health systems at district and county level. The team left at 08:00 on September 13 to offer assistance in Zhijin County.
At 23:00 on September 13, Chongqing Health Commission formed another supportive team with a testing capacity of 80,000 people, which consists of 175 staff members and 4 movable shelters from 1 municipal hospitals and 7 hospitals at district and county level. The team left at 07:00 on September 14 to offer assistance in Guiyang City.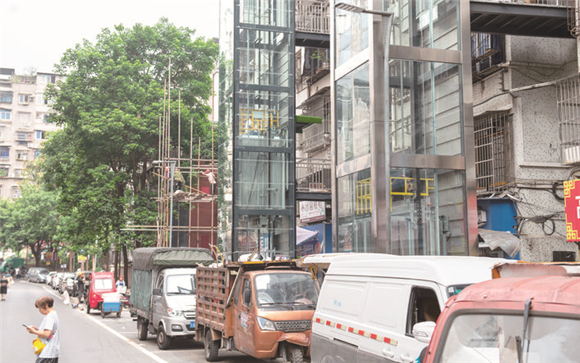 Once the supportive team arrived in Zhijin at 18:00 on September 13, they immediately carried out the construction of the work area. On the morning of September 14, in accordance with the requirements of the hospital, the team reasonably divided the shelter into different functional divisions, clarified the work flow for members and process flow for materials and medical wastes, standardized the use of various signs, and carried out training on wearing and taking off protective clothing for all members. At the same time, testing of equipment was carried out in all shelters, and all members took a practical training in the shelter in turn. At 15:00, with all the preparatory work completed, the team opened the shelter and began carrying out nucleic acid tests. As of 7:00 on September 15, the team received a total of 41,000 tubes of samples, and 24,000 test results were issued.
The another supportive team arrived at the designated site in Guiyang in the afternoon of September 14, and began to set up the work area. In the early morning of September 15, pressure testing was carried out on 4 movable shelters to prepare for the testing. In the morning of the same day, all the staff members completed the training on putting on and taking off protective clothing as well as testing, and the testing of 4 movable shelters was also successfully completed. In the afternoon of September 15, the supportive team of started to carry out nucleic acid testing in Guiyang. (Translated by Cai Xinyu, Fathom Language Limited)
Editor:Jiang Yiwei