Chongqing News
With the completion of three great bridges, the transit expressway in Qianjiang District is expected to open to traffic by the end of this year
2022-09-22 14:24:37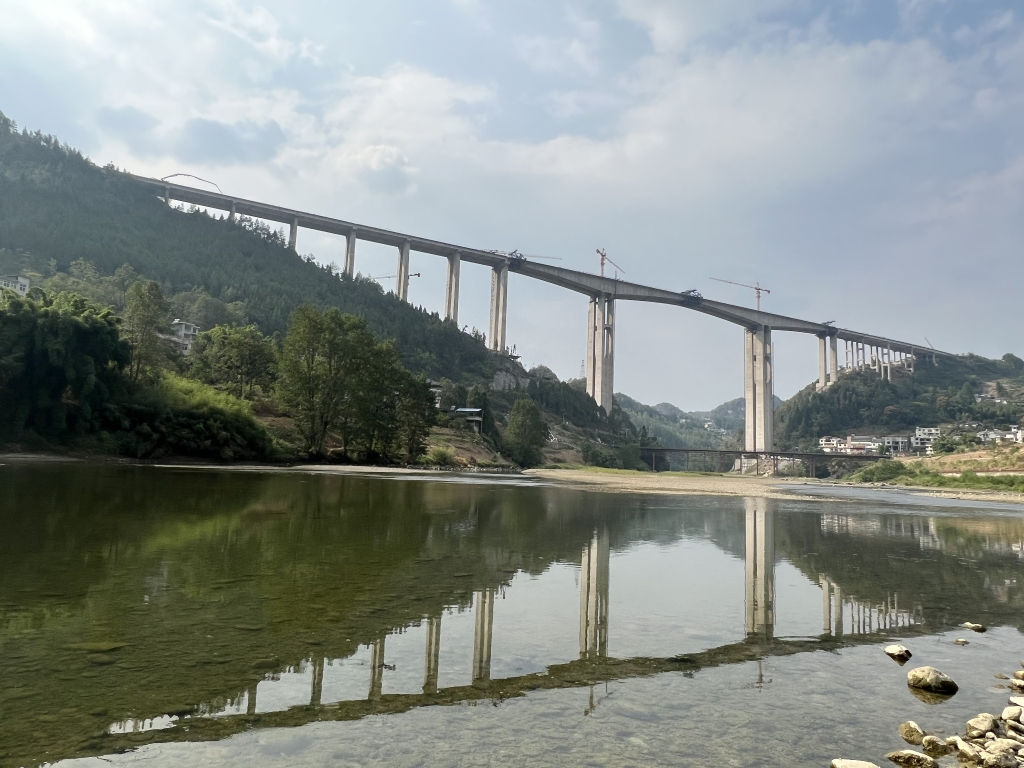 CHONGQING (CQNEWS) -- The reporter learned from CRCC Chongqing Investment Group Co., Ltd. that the sections of Apengjiang No.2 Bridge, the transit expressway in Qianjiang District had been connected, which marked the completion of three great bridges and laid a solid foundation for the subsequent laying of asphalt and its opening to traffic by the end of the year.
Apengjiang No.2 Bridge, located in Zhoubai Street, is an important but difficult controlling project of Qianjiang Transit Expressway project. With a length of 858 meters, it includes four main piers of more than 100 meters in height.
During the construction, the project department planned ahead and organized competent technical forces to strictly control the procedures of movable hanging baskets, steel bar binding, formwork reinforcement and concrete pouring to ensure the quality of suspended casting.
The person in charge of Qianjiang Transit Expressway project from China Railway Eleventh Bureau Group introduced that, Qianjiang Transit Expressway starts from Beihutong of Enshi-Qianjiang Expressway and ends near Nanhutong Longqiao of Chongqing-Hunan Expressway.
The completion of Apengjiang No.2 Bridge marks the entire completion of the three great bridges. At present, the construction of Qianjiang Transit Expressway is progressing in an orderly manner, and it is expected to be completed and open to traffic by the end of this year. By then, Qianjiang Transit Expressway will be connected with Chongqing-Hunan Expressway and Enshi-Qianjiang Expressway to form a loop in Qianjiang District. (Translated by Cai Xinyu, Fathom Language Limited)
Editor:Jiang Yiwei