Chongqing News
Old neighborhoods were brought to new life!
2022-09-23 09:50:10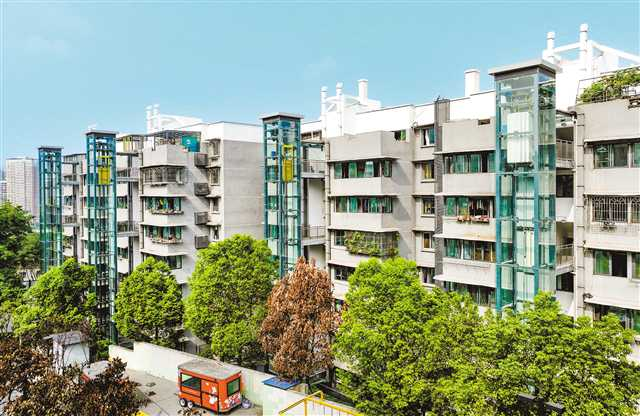 CHONGQING (CQNEWS) -- On September 19, in No.218, Jile Avenue, Renhe Street, Liangjiang New Area, the new elevators installed outside the new and tidy buildings were working.
The old neighborhood in No.218, Jile Avenue was built in the 1990s. Today, the reconstruction project of urban old neighborhoods is about to finish.
Up to now, Chongqing has renovated a total of 3,921 old neighborhoods that benefit more than 970,000 households, installed 3,878 new elevators, created 30,000 new parking spaces, and reconstructed water, electricity and gas facilities for 290,000 households. (Photographed by Zhang Jinhui/Visual Chongqing)
(Translated by Cai Xinyu, Fathom Language Limited)
Editor:Jiang Yiwei