Chongqing News
Seven new trains in service to improve transport capacity of CRT Line 9
2022-10-27 10:14:50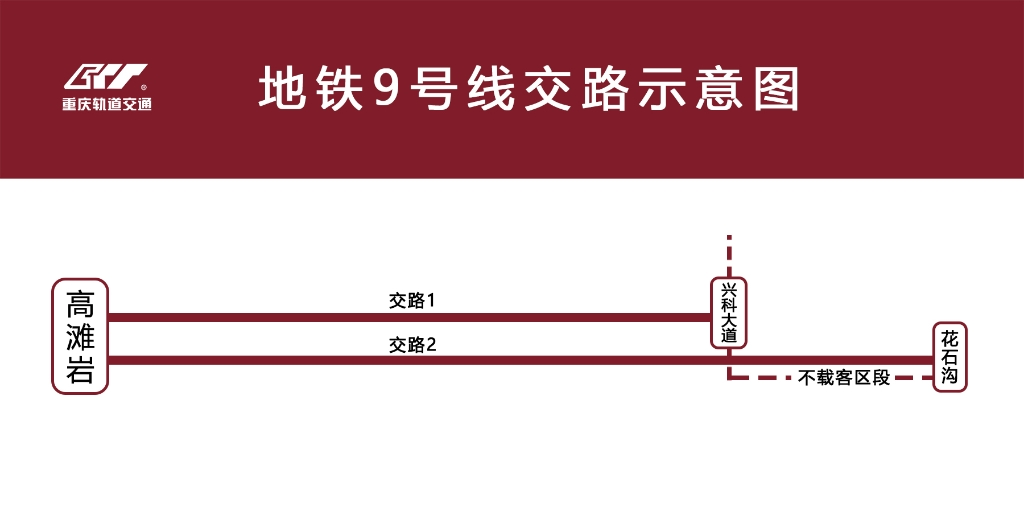 CHONGQING (CQNEWS) -- Based on the trial operation of the 2nd phase of Chongqing Rail Transit (CRT) Line 9, Chongqing City Transportation Development and Investment Group will adjust the operation mode of CRT Line 9 so as to satisfy the travel demands of the general public and improve the transportation capacity of Chongqing rail transit.
The adjustment of CRT Line 9 will begin from October 26, and the transport capacity of the line will be improved by increasing the number of trains, opening long and short running routes, and reducing the interval between the running trains.
In order to increase the transport capacity, the number of trains for CRT Line 9 will be increased from 17 to 24. At the same time, a long route and a short route will be opened covering from Gaotanyan to Huashigou, and from Gaotanyan to Xingke Avenue respectively. The route between Gaotanyan and Huashigou will be in service, while the route between Gaotanyan to Xingke Avenue will be in trial operation. After the optimization, the minimum interval between running trains of Line 9 will be decreased from 9 minutes to 6 minutes on weekdays.
According to the relevant person from Chongqing City Transportation Development and Investment Group, after the optimization and adjustment of the operation mode of CRT Line 9, the scheduled number of travel will be increased from 224 to 292 per day, and the transport capacity will rise to 104,100, up 30%. In the near future, the quality service of CRT Line 9 will be effectively improved and the waiting time will be shortened for passengers. (Translated by Cai Xinyu, Fathom Language Limited)
Editor:Jiang Yiwei