Chongqing News
"A train in the clouds" in Chongqing appears in Pilot
2022-10-27 11:51:25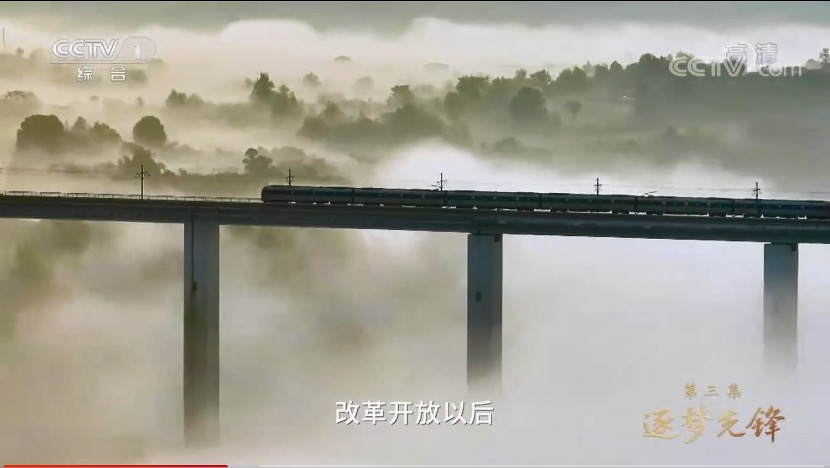 CHONGQING (CQNEWS) -- This year, a short video of "A train in the clouds in Chongqing" went viral on China's social media this year and recently, the video was surprisingly found appearing in the 3rd episode of the long-running documentary TV series Pilot. According to the Urban Management Bureau of Liangjiang New Area, Jiamei Park in Liangjiang New Area, where the video was shot, was completed and formally opened to the public this August. Today, Jiamei Park has been one of the ideal places for fans of photography and whenever the river is shrouded in mist, numerous photographers came to the park for photographing.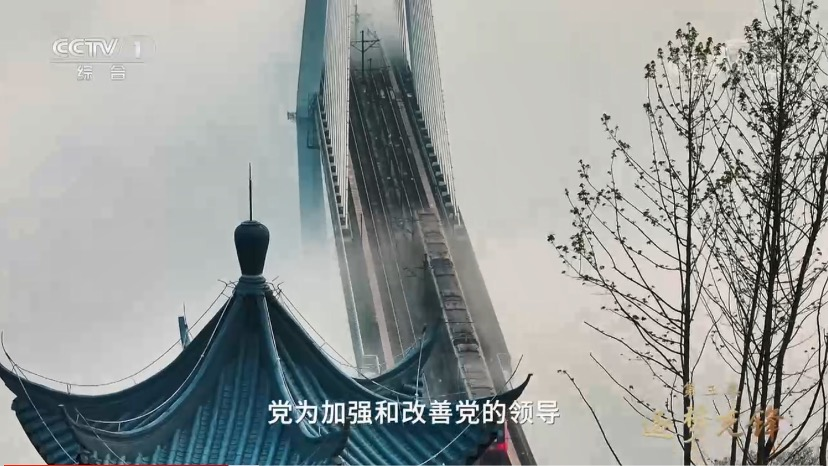 The golden-red sun rose from the east, and a train was slowly running through the vast sea of clouds, as if a train heading to the fairyland. How breath-taking is the scene!
Located in the south bridge head of Caijia Jialing River Bridge, Jiamei Park is the demonstration project of greening and beautification of Chongqing's slopes, which covers a total area of about 30,000 square meters and a maximum height difference of about 40 meters. This park serves as the ecological, natural, colorful, and multi-functional "window" of the city.
With a view to creating a livable and pleasant park, bright-colored plants such as mono maples, delphinium consolida, and sedum lineare in Jiamei Park to create gorgeous landscapes. Besides, an ancient pavilion in the style of Eastern Sichuan architecture was built at the highest point of the park, so that tourists can stand tall to enjoy the view of the river and a sea of clouds. It's really an ideal place for the public to relax and take photographs.
This reporter noticed that the Lijia pavilion shown in the video is the landmark of Jiamei Park. There is a mono maple tree next to the pavilion.
The pavilion is a double-eave hexagonal pavilion with a pure wooden-structured pyramid roof and grey tiles. The height of the 1st cornice and the 2nd cornice is 3.5 meters and 5.2 meters respectively, while the total height of the pavilion is 9.49 meters. It is typical of an Eastern Sichuan architectural style.
It is learned that as a "paradise" for fans of photography, Jiamei Park is greeted by photographers from 7:00 to 8:00 every morning. "Whenever it is foggy, the hill is filled with people holding stands and selfie sticks who come for photo taking. Sometimes there are even thousands of people," said Yang Tao.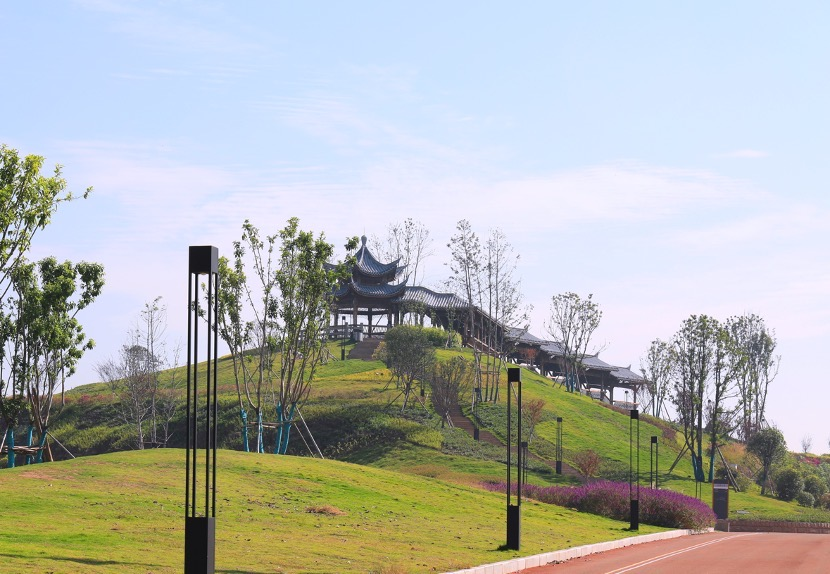 "The view is fantastic here! The terrain is high so that you can have a broad view of the scene." Li Ying, a resident of Jiamei community in Liangjiang New Area, told the reporter that in the morning you view the river, and if you are lucky you can see a gorgeous sea of clouds. At night, the Caijia Jialing River Bridge and the Orbital Bridge will be lit up, and it is very pleasant to watch the night view of the city in the breeze. (Translated by Cai Xinyu, Fathom Language Limited)
Editor:Jiang Yiwei