Chongqing News
The new season to witness 42 destinations in Chongqing and four new international routes
2022-10-28 10:44:02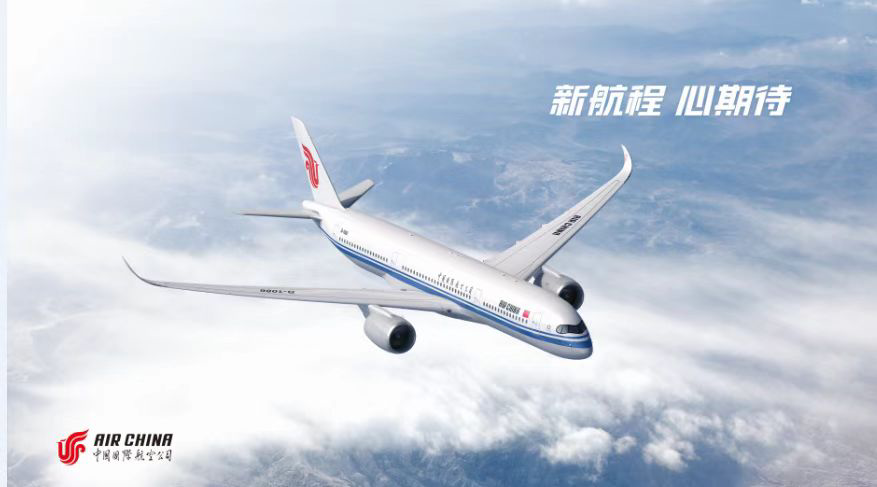 CHONGQING (CQNEWS) -- It comes the 2022 Winter-2023 Spring Season for the civil aviation industry on October 30. It is learned that Air China has been increasing the investments in air transport so as to increase the number of Chongqing destinations to 42 and open up four direct international routes from Chongqing to Budapest, Dubai, Seoul and Ho Chi Minh during the new season.
Air China will further diversify the domestic routes starting from Chongqing and optimize the flight scheduling for the 2022 Winter-2023 Spring Season. The air transport network will cover Beijing, Shanghai, Guangzhou, Shenzhen, Hangzhou, Tianjin, and some popular tourist destinations such as Sanya, Xishuangbanna, Dali, Hotan, Aksu, Xiamen, Yinchuan, Lhasa, Urumqi and Haikou, and the number of flights will be increased significantly, so as to provide passengers with diversified options and pleasant travel experience.
For the Chongqing-Beijing route, Air China will continue its efforts to improve its service quality and build the "Chongqing-Beijing Express". During the new season, Air China will operate 14 daily flights from Chongqing to Beijing Capital International Airport, and 2 daily flights from Chongqing to Beijing Daxing International Airport that will be carried out on the hour or 30 minutes past the hor.
In addition, Air China will reopen two international routes: Chongqing-Dubai and Chongqing-Seoul routes, and launch two new international routes: Chongqing-Budapest and Chongqing-Hu Chi Minh routes during the new season. The Chongqing-Hu Chi Minh route will witness its inaugural flight on November 15, and the Chongqing-Budapest route on November 18.
In terms of epidemic prevention and control, the Chongqing's Health Management Measures for Inbound Travelers (June 29, 2022) requires that all inbound travelers to Chongqing shall be under "7+3" quarantine control. In other words, all inbound travelers will have to take a series of prevention and control measures as required right after they get off the aircraft and go through the exclusive passageway. (Translated by Cai Xinyu, Fathom Language Limited)
Editor:Jiang Yiwei