Chongqing News
The flourishing reed catkins form a gorgeous autumn scene beside the rivers
2022-10-28 14:26:24
CHONGQING (CQNEWS) -- Green are the reeds, dew and frost gleam. After the Frost's Descent, large groups of brilliant reeds stretched for miles and undulated under the bridges, along the riverside and in the parks of the mountain city, attracting a continuous stream of visitors who came to take photos, stroll around the trails or sit on the shore to enjoy the delicate scene of reeds.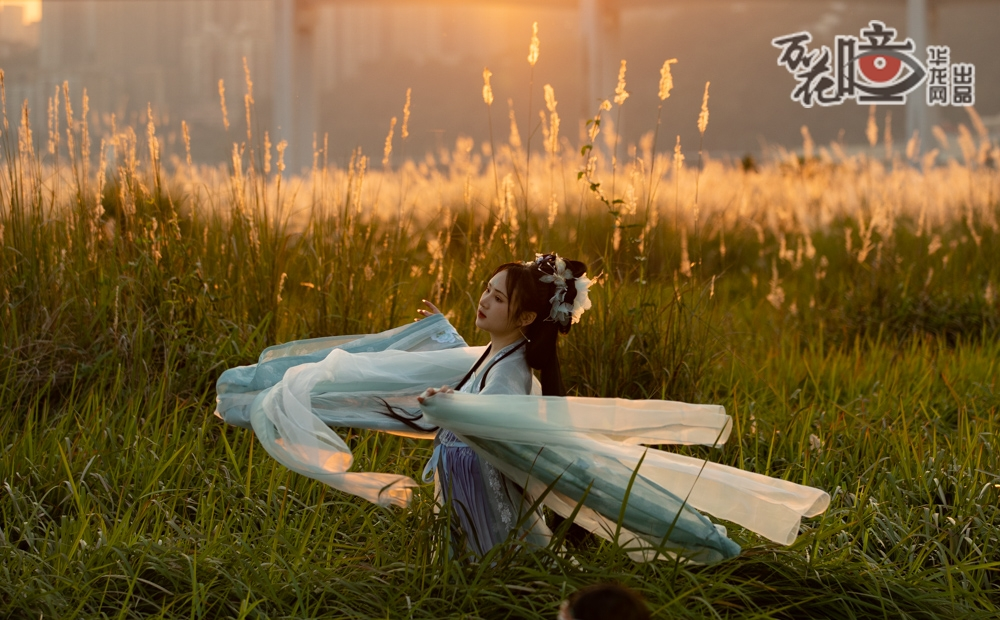 With a faint halo around it, the setting sun cast an orange glow over reeds. Girls in hanfu (Chinese traditional costumes) danced beautifully in the reeds.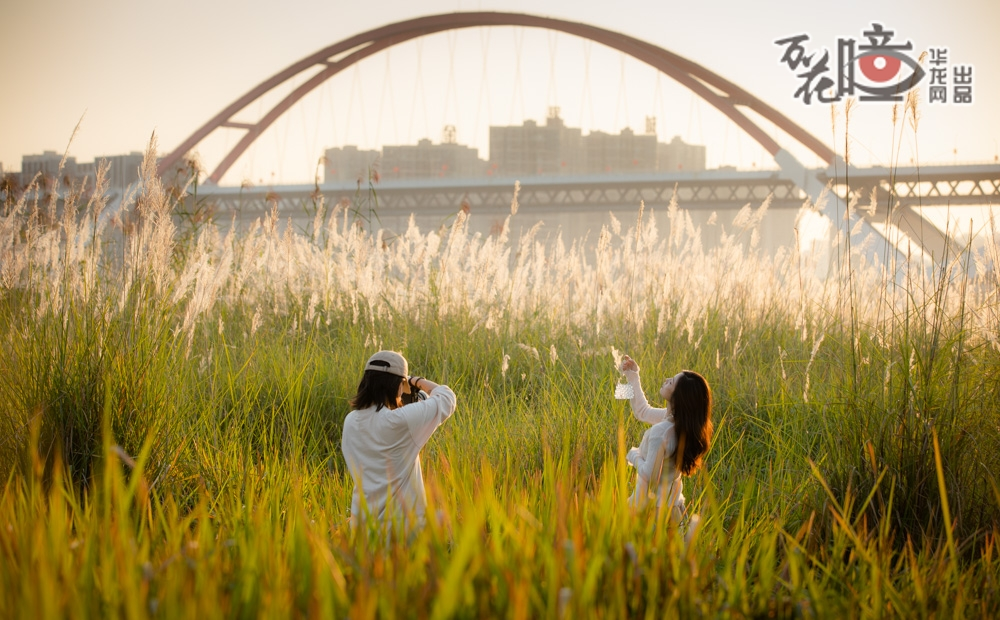 The reeds at Shanhuba are flourishing and hugging the nearby Caiyuanba Bridge, as if the bridge was growing out of the reeds. Amazed by the mixture of yellow and green colors that showcases the power of life, photographers lifted their cameras and captured this moment.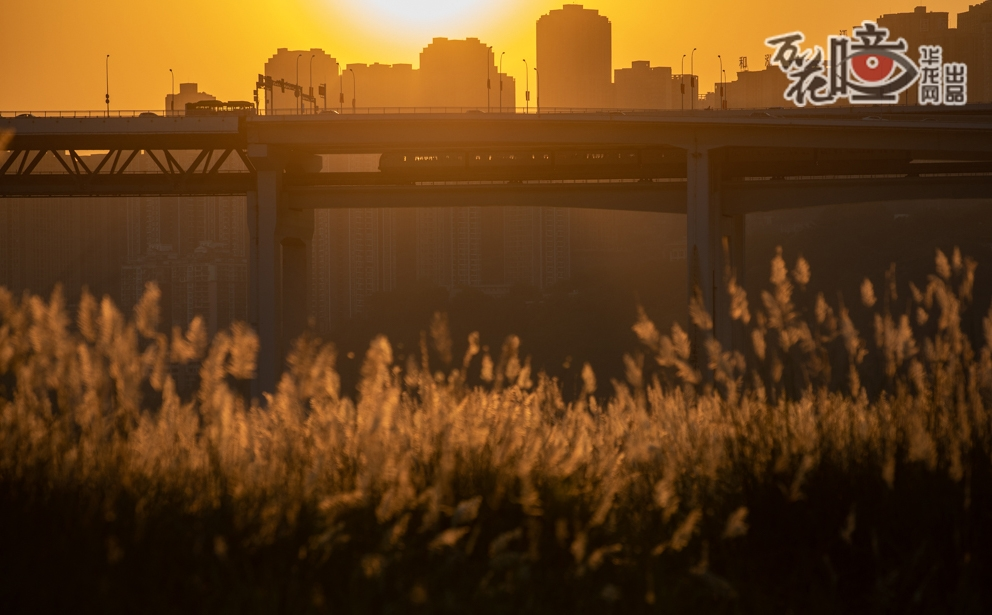 As the sun went down, reeds, a running train, and the quiet city formed a lovely picture.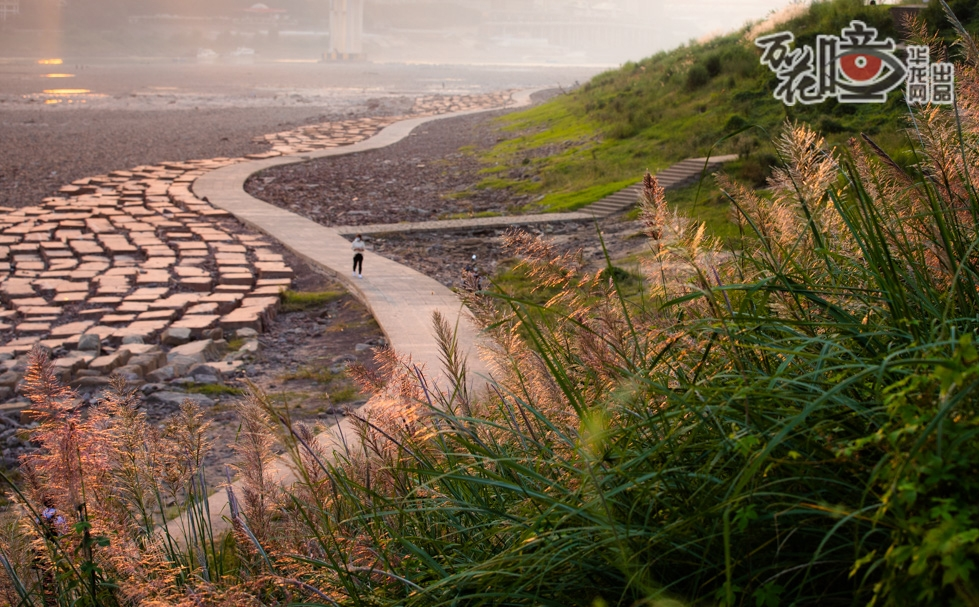 How beautiful! The new trail along the Jialing River stretched for miles, connecting the beautiful reeds on one side and the glowing clouds on the other.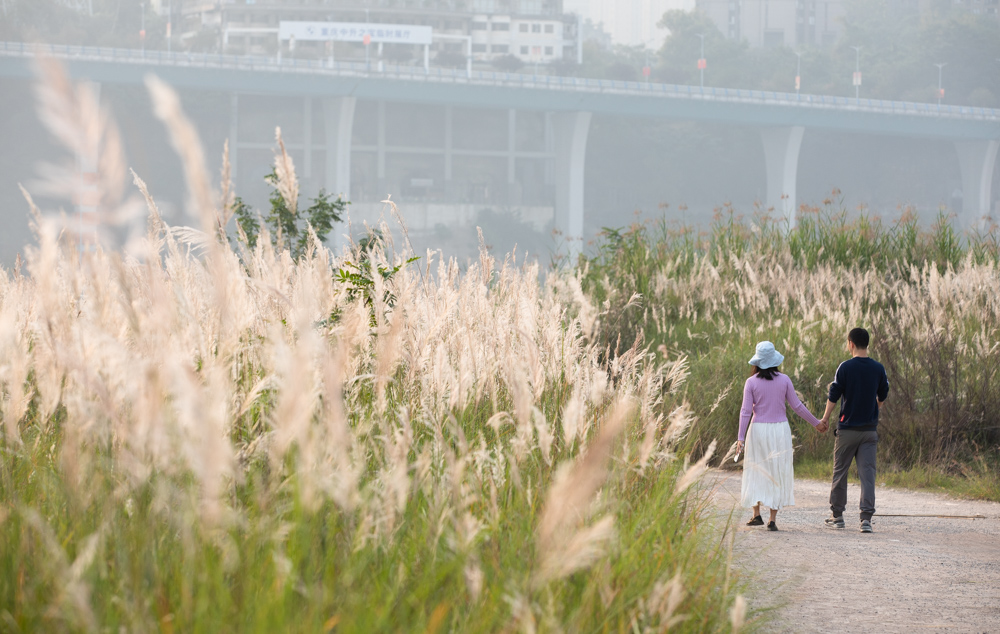 Please do not miss the old days when time was slow, because now we can also take the time to slow down and walk hand in hand along the reeds from late afternoon to sunset to savor the life.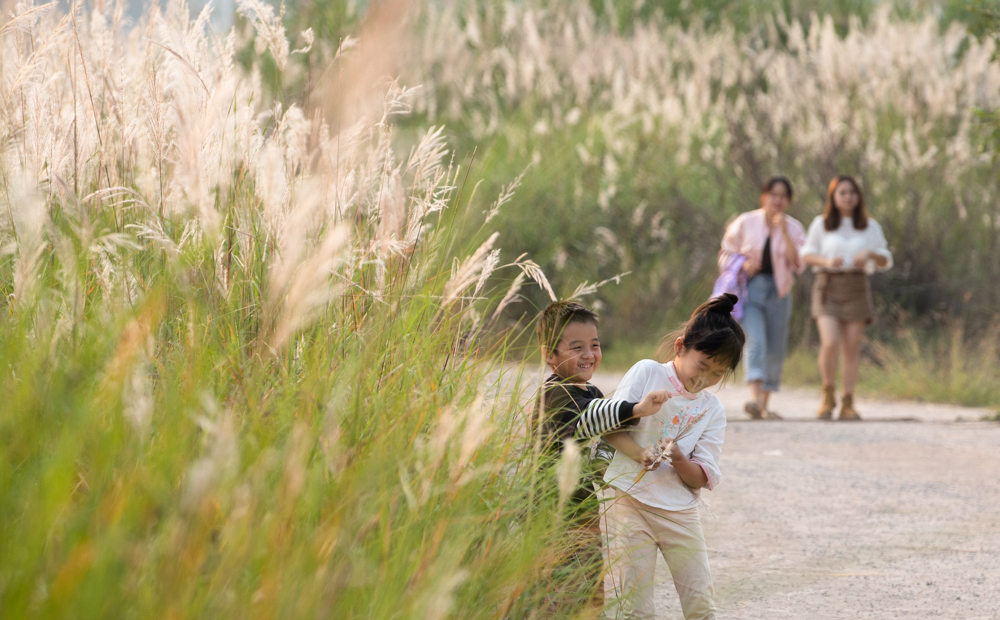 The riverbank can be somewhat lonely without the laughing of children, but luckily, there are thick beds of reeds, lovey birds and fish. The banks of the rivers has become increasingly beautiful and attracted many children.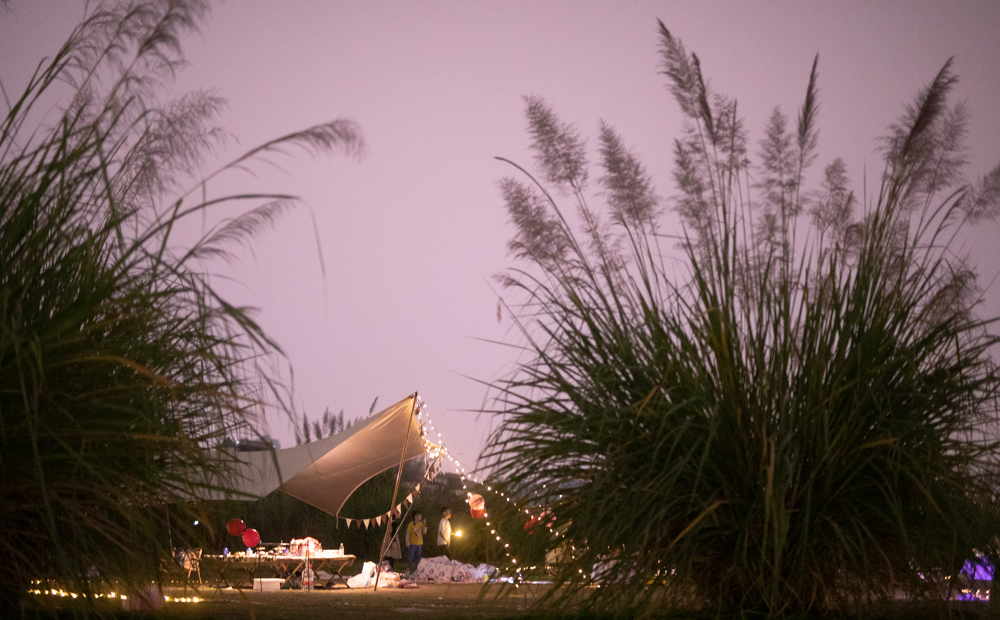 The setting sun was still warm, and the campsite at the Jinhaiwan Riverside Park was gradually lit up with stars, with reeds looming on the lawn.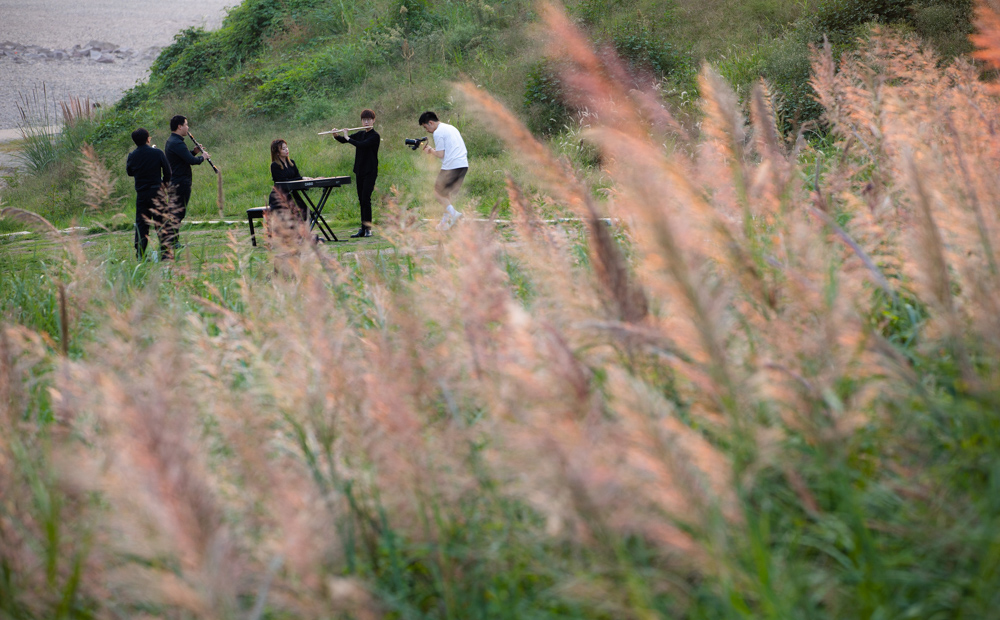 The green reeds swayed beautifully in the breeze, and a band came here to produce their promotional video. The melodious sounds of flutes and singing mingled in the reeds.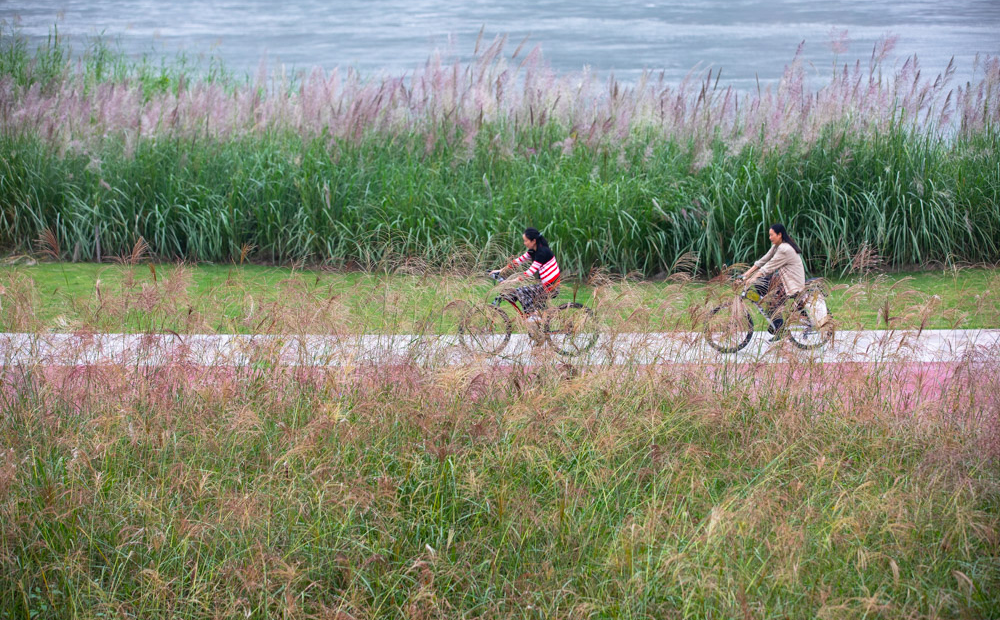 A mother and her daughter rode bicycles through the reeds. The pink color of the girl's dress seemed to melt into the reeds.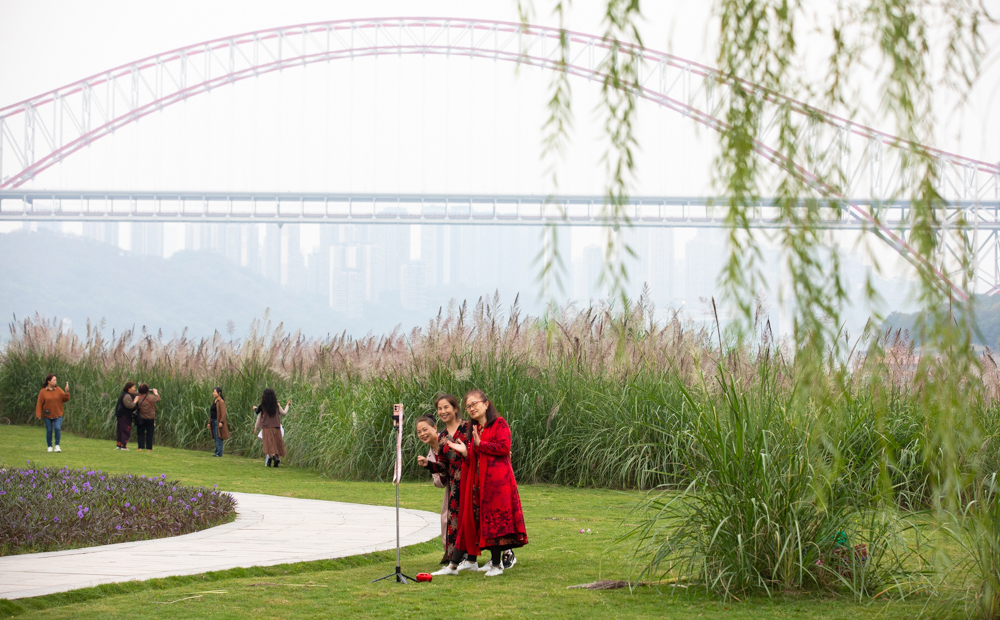 Ladies will never miss this beautiful view. If you spend most of your free time experiencing the beauty of nature after retirement, then you can be always in a leisurely and carefree mood.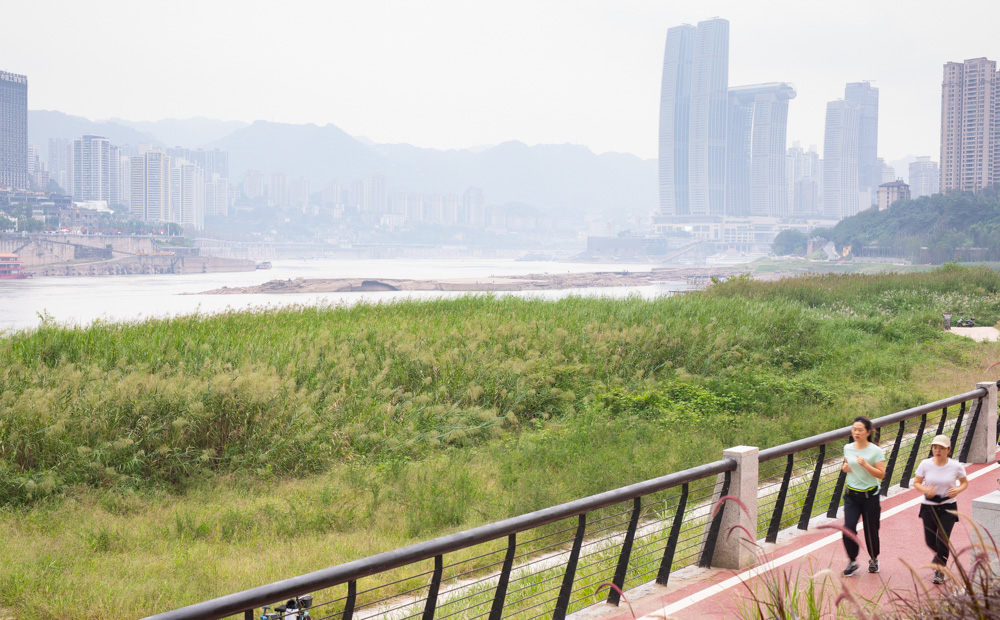 When the weather is good, the riverside Sandongqiao in Jiangbei District is must-see. It is also a good choice to have a race with a couple of friends on the footpath besides the river.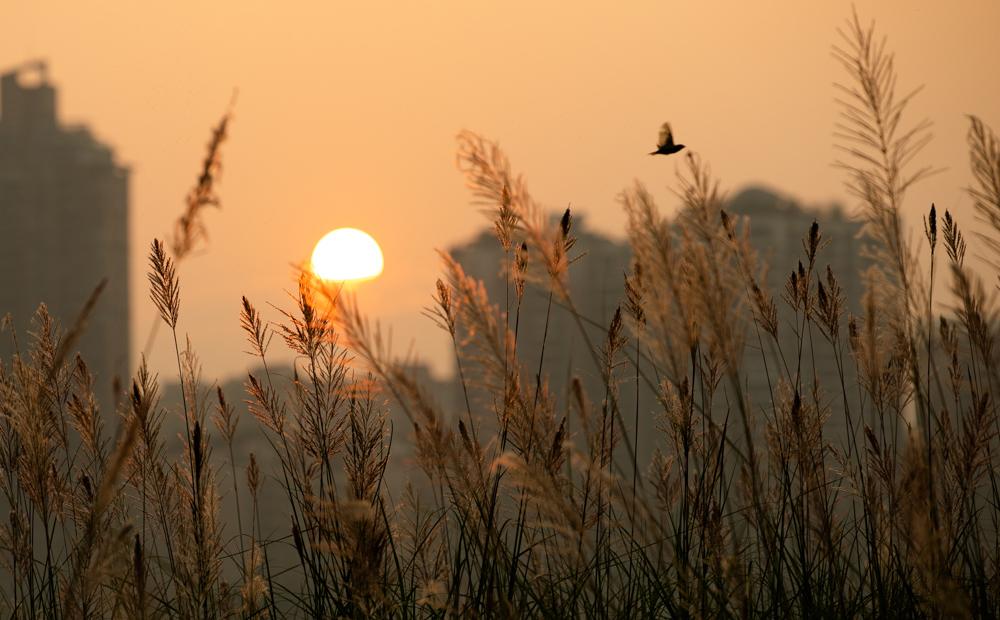 When the tired birds returned and rested on the branches of the reeds, you can't bear to make any noise for fear of disturbing them. (Translated by Cai Xinyu, Fathom Language Limited)
Editor:Jiang Yiwei