Chongqing News
Views of ripe persimmons hot in mountain city
2021-11-24 11:58:19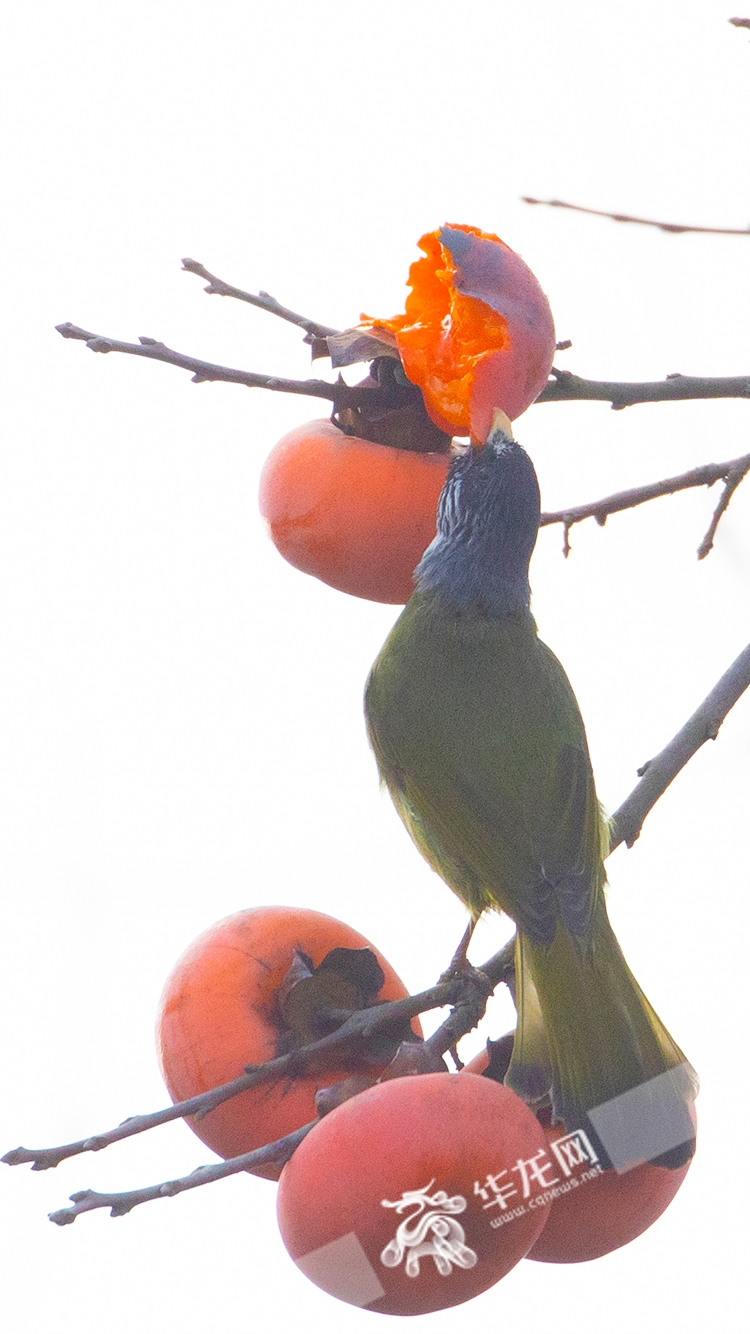 Facing his "feast",
the birds were very happy.
They were on the branches,
and found the softest one to enjoy.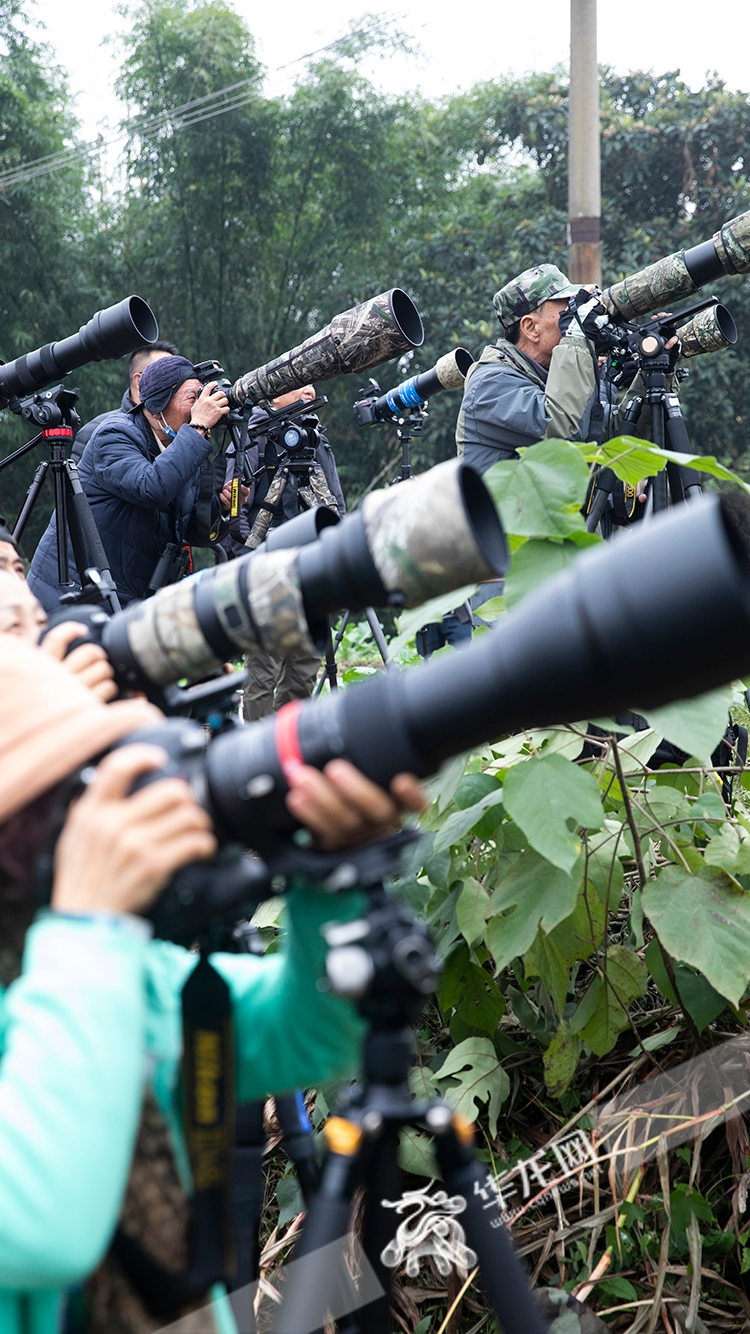 The news spread among photography enthusiasts.
That such ecological beauty could be captured
in the downtown area of Chongqing,
and the shutter sound under the persimmon trees
sounded like a shooting range.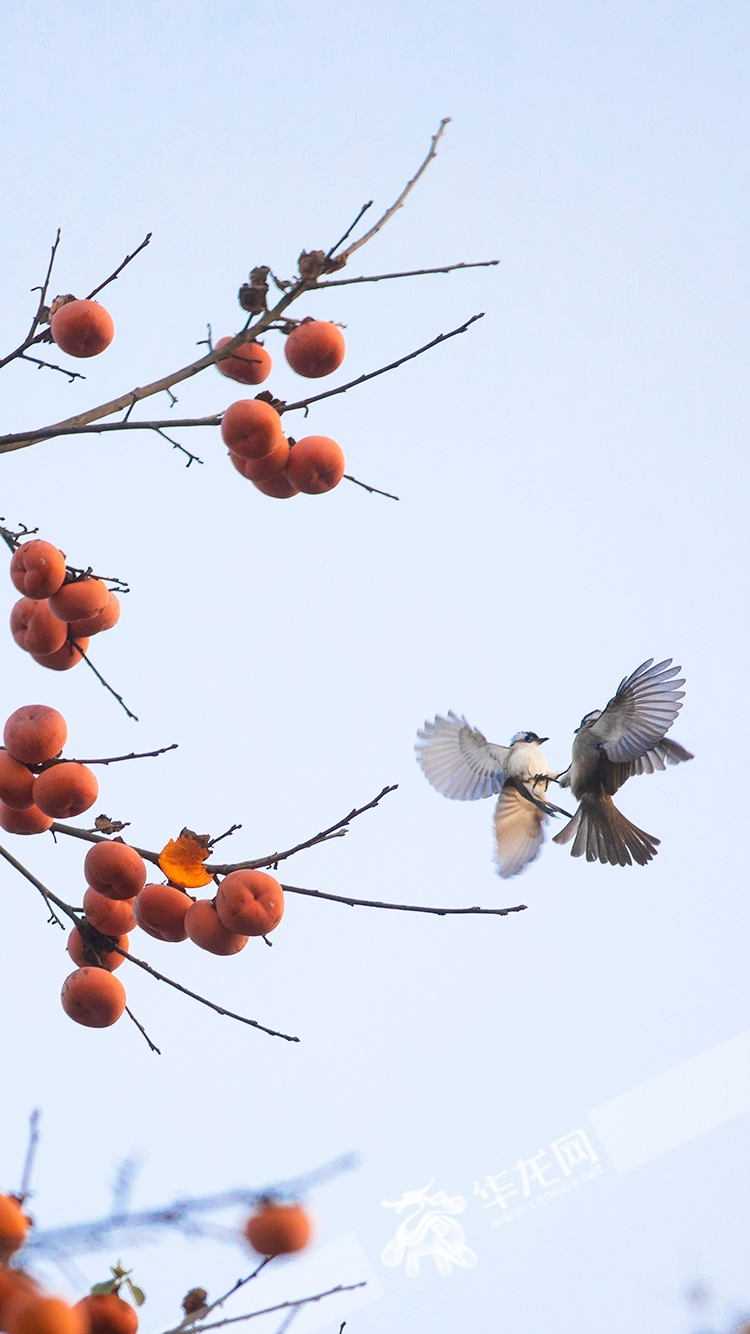 The birds were used to being watched.
Sometimes they were eating,
or resting,
or playing,
or performing in front of cameras.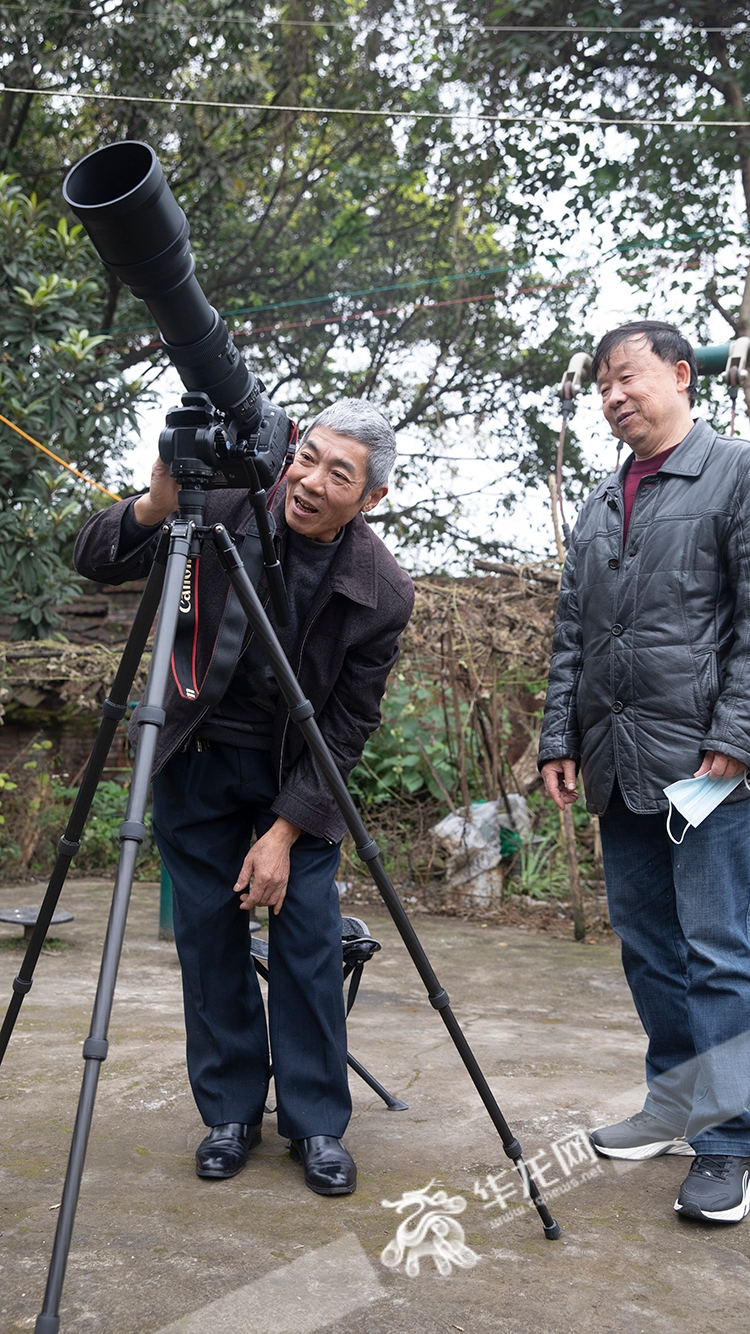 More and more strangers came here.
Someone in the community suggested him to reap the persimmons.
He strongly disagreed,
because he didn't want to spoil everyone's fun.
He hasn't picked any persimmons this year.
Although he didn't know anything about photography,
he can feel the enthusiasm of photographers.
Editor:Jiang Yiwei